Sri Lanka will be celebrating its 70th Independence Day on a grand scale, "having regained its world image" according to the Home Affairs Minister.
Sri Lanka, which was relegated to the background, will proudly celebrate this year's Independence Day after winning over the international world and regaining its world image, said Home Affairs Minister Vajira Abeywardena in a press release, reports dailynews.lk.
'One Nation' is reported to be the theme of the celebration in Colombo, to which the British royal family is sending the Earl of Wessex to represent the Queen.
Last year, with ongoing protests sparking across the North-East, Tamils boycotted celebrations and held black flag protests while Sri Lankan military forces held unprecedentedly large parades and events in towns across the Tamil homeland.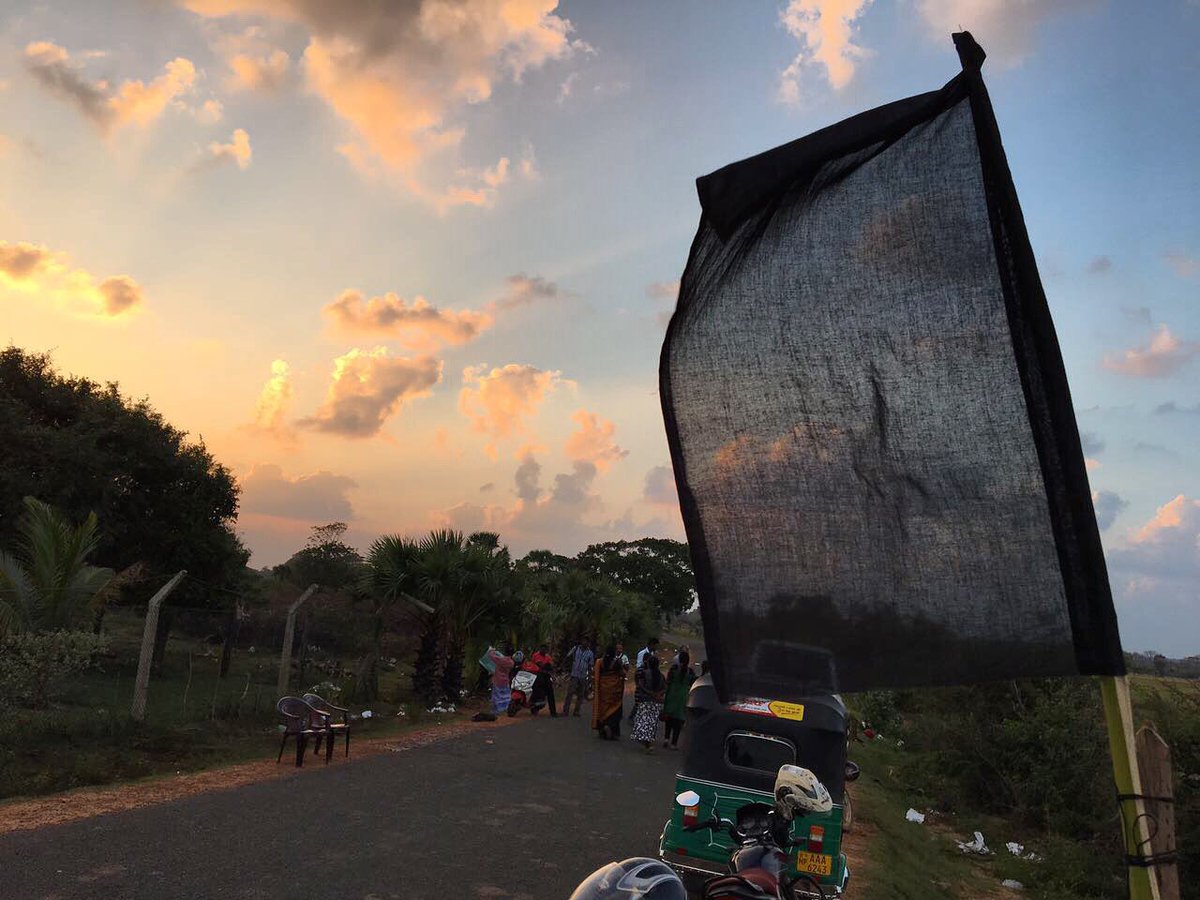 Black flags hoisted at the Pilavu protest (the first of many ongoing land protests in 2017) on Sri Lanka's Independence Day last year