10 January 2019
Sri Lanka's state minister of defence, Ruwan Wijewardene yesterday denied the numerous credible reports of the military's use of cluster bombs and chemical weapons against Tamils during the final stages of the armed conflict in 2009, and rejected the need for an international investigation into the matter. 
"We are capable of conducting our own probe into allegations such as these, but there is no such need," Wijewardene told parliament.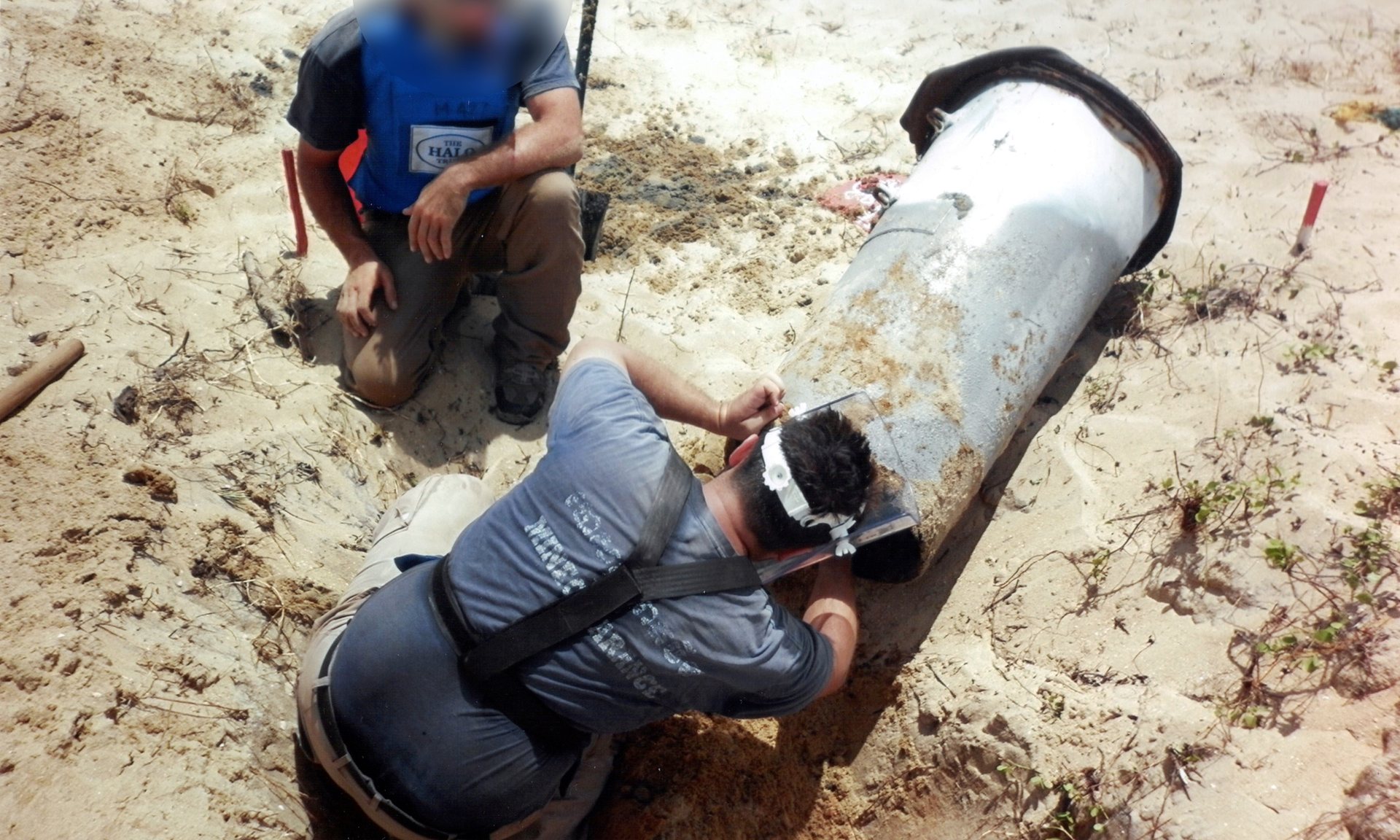 Deminers unearth a RBK-500 AO-2.5RT cluster bomb near Chalai. Photograph: The Guardian/Together Against Genocide
Leaked photos which emerged in 2016 appeared to confirm the widespread reports by eye witnesses of the military's use of cluster bombs during 2009, which saw the death of tens of thousands of Tamil civilians.
Photographs obtained by the Guardian show demining teams excavating cluster munitions from Kilinochchi and Chalai in Mullaitivu, sites of heavy bombardment by Sri Lankan forces during the armed conflict.
Leaked by a former employee of the Halo Trust to non-governmental organisation Together Against Genocide, the munitions in the photographs were identified by a senior weapons researcher at Human Rights Watch as "Russian-made cluster bombs and unexploded cluster submunitions".
Read more here. 
Dr Navaratnarajah Uyatchi, who was heading the last hospital in Mullivaikkal until the early hours of May 17, 2009 has recounted witnessing the Sri Lankan air force drop chemical weapons within the vicinity of the hospital.
A journalist working with Lanka-e-News, Eknaligoda, disappeared in January 2010 after his wife claimed he had uncovered evidence of the Sri Lankan Army's use of chemical weapons against the Tamil people.
In 2014 the Indian news channel 'News X' broadcast footage of a Sri Lankan army officer boasting of the use of chemical weapons against Tamil fighters and civilians during the final stages of the armed conflict in Sri Lanka.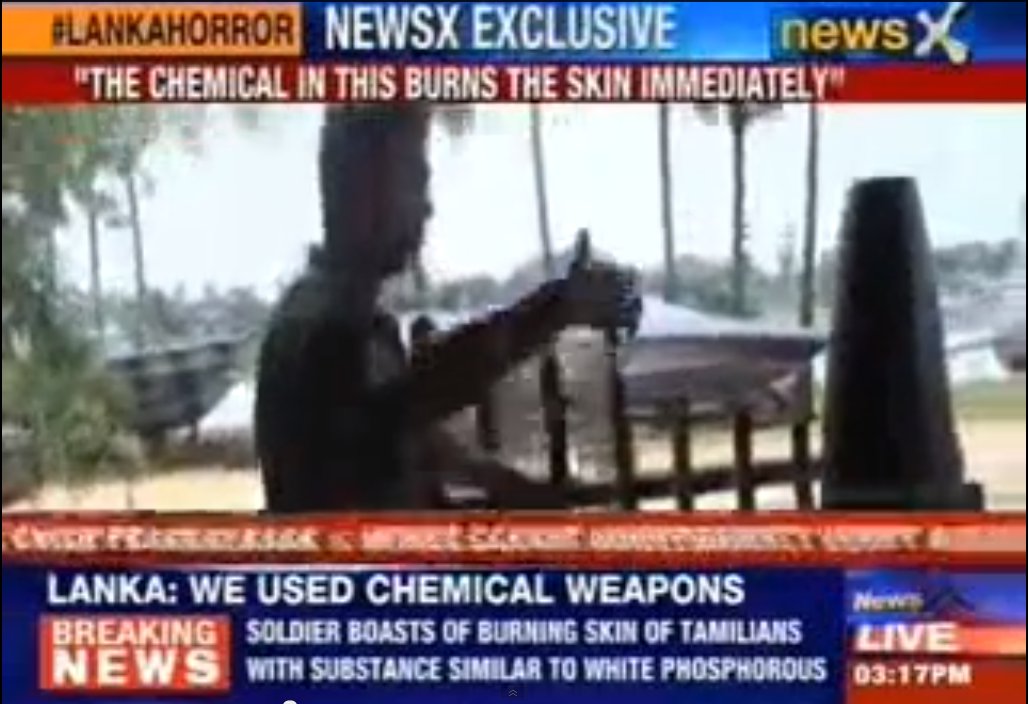 Despite the overwhelming evidence, Wijewardene accused Tamil politicians, highlighting the former Chief Minister of the Northern Province, C V Wigneswaran, as being responsible for the reports. "These politicians have embraced communalism," he added
"It is the security forces which saved the lives of people living in the North during the recent bad weather that was experienced and provided them relief," he added.