17 January 2019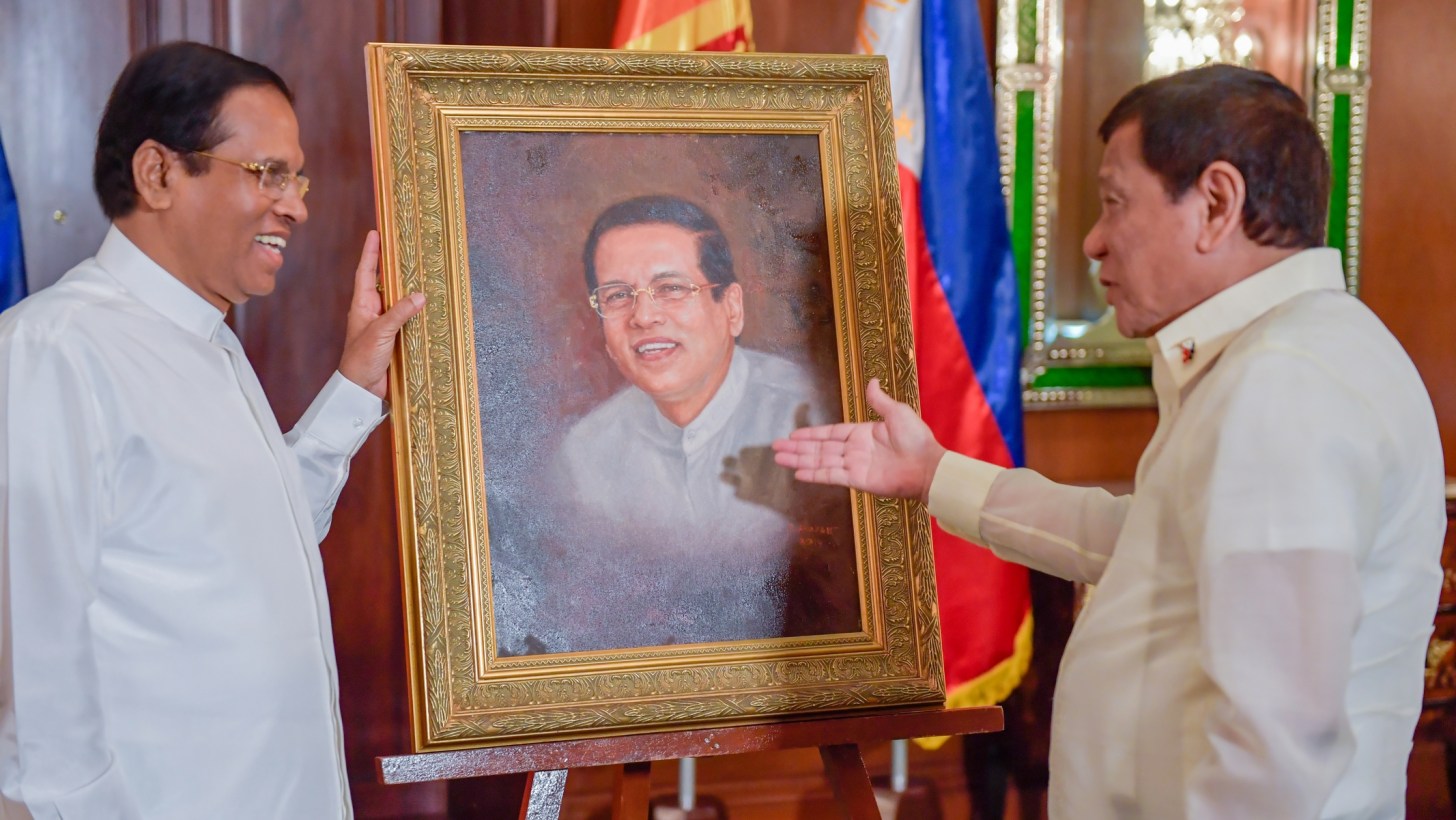 The Philippine president's campaign against illegal drugs, which has been internationally condemned for its brutality, was praised by the Sri Lankan president yesterday.
Sri Lankan president Maithripala Sirisena who is on a state visit to the Philippines this week said, "the war against crime and drugs carried out by you [President Duterte] is an example to the whole world, and personally to me. Drug menace is rampant in my country and I feel that we should follow your footsteps to control this hazard."
Sirisena's intentions to reinstate the death penalty for drug offences were heavily condemned by human rights groups and the international community last year.