17 June 2019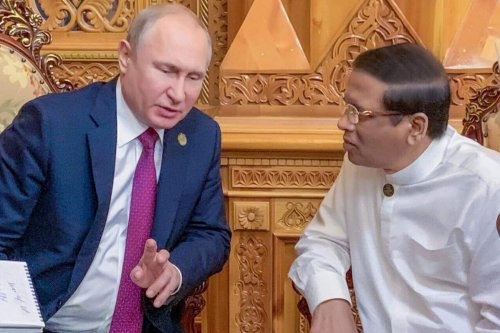 Sri Lanka's prime minister, Maithripala Sirisena held discussions with his Russian counterpart, Vladimir Putin on Saturday, on strengthening bilateral relations. 
Meeting at the sidelines of the 5th Summit of the Conference on Interaction and Confidence Building Measures in Asia (CICA) in Tajikistan, the pair also discussed regional security and how to tackle extremism. 
"It was wonderful to catch up with my good friend and the leader of Sri Lanka's friendly nation of Russia Vladimir Putin yesterday. During our special discussion, we deliberated on important measures to curb extremism and ensure people's safety in Asia," Sirisena tweeted. 
The meeting took place amid ongoing United States sanctions on the import of certain Russian goods to Sri Lanka.