16 January 2019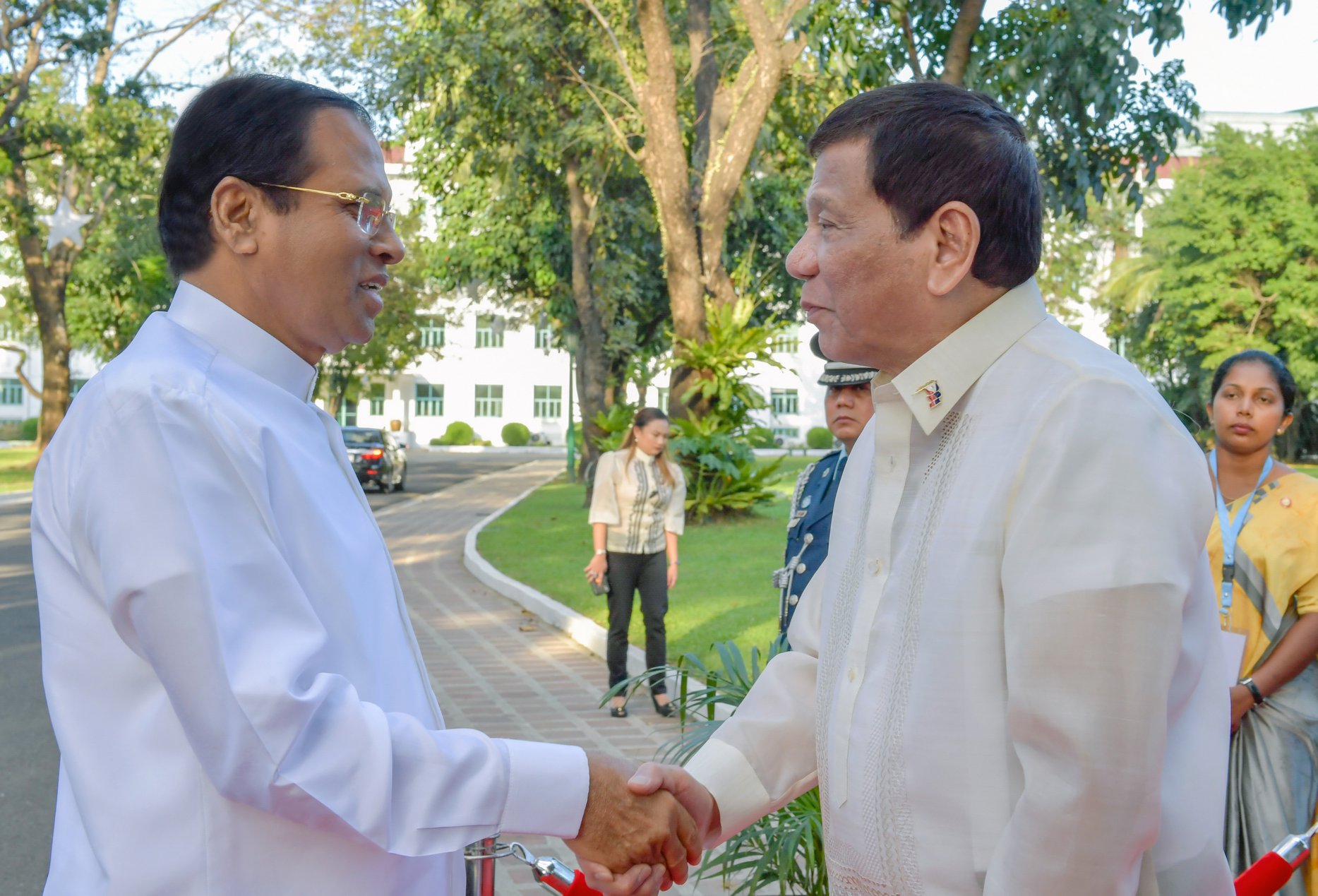 The Sri Lankan president signed a series of deals including on military exchange with the Philippines on Wednesday.
The deals were signed during bilateral talks in Manila with the president of the Philippines Rodrigo Duterte.
The agreements included Memoranda of Understanding between the Department of National Defence of the Philippines and the Defence Ministry of Sri Lanka concerning defence and military education and training and exchanges of defence and military delegations, the Daily Mirror reports.
Agreements were also signed on cooperation on tourism, agriculture and education.