24 December 2019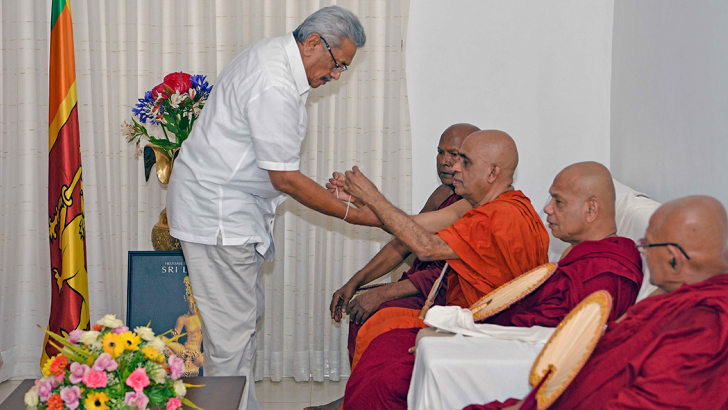 Senior Sinhala Buddhist monks called on the public to support Sri Lanka's new president Gotabaya Rajapaksa last week, as he met with members of the clergy in Colombo.
"The Maha Sanga invoke their blessings and provide guidance towards the efforts being taken by the President to lead the country on the right path to make Sri Lanka a developed and prosperous nation," Elle Gunawansa was quoted as saying, as monks blessed Rajapaksa on Friday.
The Maha Nayaka of the Amarapura Dharmarakshitha Chapter, Thrikunamalaye Ananda, meanwhile stated that "Everyone must support the plan of action launched by the President to take the country forward". 
The official president's media division also quoted the monk as having "praised the commitment of the President to build a law-abiding and just society and said all the ministers and members of Parliament should extend their unwavering support to the President towards this end".
Rajapaksa, who as Sri Lanka's defence secretary in 2009 oversaw a military offensive that killed tens of thousands of Tamils, ran an explicitly Sinhala Buddhist nationalist campaign in last month's presidential elections. In his inaugural speech as president, he vowed to lead the government based on "Buddhist philosophy" and paid tribute to his Sinhalese voters, as he took up the office of president in an overtly religious Buddhist ceremony in Anuradhapura.