18 February 2020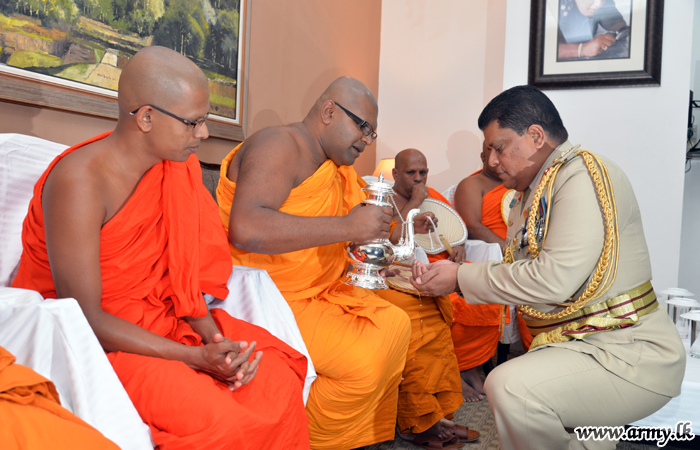 File photo: Shavendra Silva with Sinhala Buddhist monks last year.
Senior Buddhist monks from Sri Lanka's leading Sinhala Buddhist chapters have joined the chorus of outrage at US travel sanctions imposed on the head of the army, over his involvement in mass atrocities.
The Malwatte and Asgiriya chapters of Siyam Nikaya Chapters reportedly "expressed their displeasure" after the United States announced Shavendra Silva and his family would not be allowed to travel to the country on Friday, due to his involvement in reported war crimes, including extrajudicial killings, a decade ago
The Anunayaka of Malwattha Chapter Dimbulkumbure Wimaladhamma reportedly said "that Sri Lanka was able to end terrorism that plagued the country for decades due to dedicated commitment by the war heroes, and vindication of them in whatever manner was unacceptable to Mahasanga".
The Chief Secretary of Asgiri Chapter Medagama Sri Dhammananda claimed "some forces act against Sri Lanka at that juncture counting on false propaganda by some NGOs and the separatist organisations".   
"This victory was achieved against the terrorists amid some Western leaders' interruption exerted on us depending on the malicious reactions of separatists and NGOs under the pretext of protecting human rights," he continued.   
The Sinhala Buddhist monks joined both the Sri Lankan government and opposition leaders in denouncing the ban, whilst Tamil voices in the North-east and around the world applauded the move.