27 November 2015
Singapore's prime minister Lee Hsien Loong presented India's prime minister Narendra Modi a copy of the Tamil Murasu, which first reported on India's recognition of Singapore as an independent country in 1965.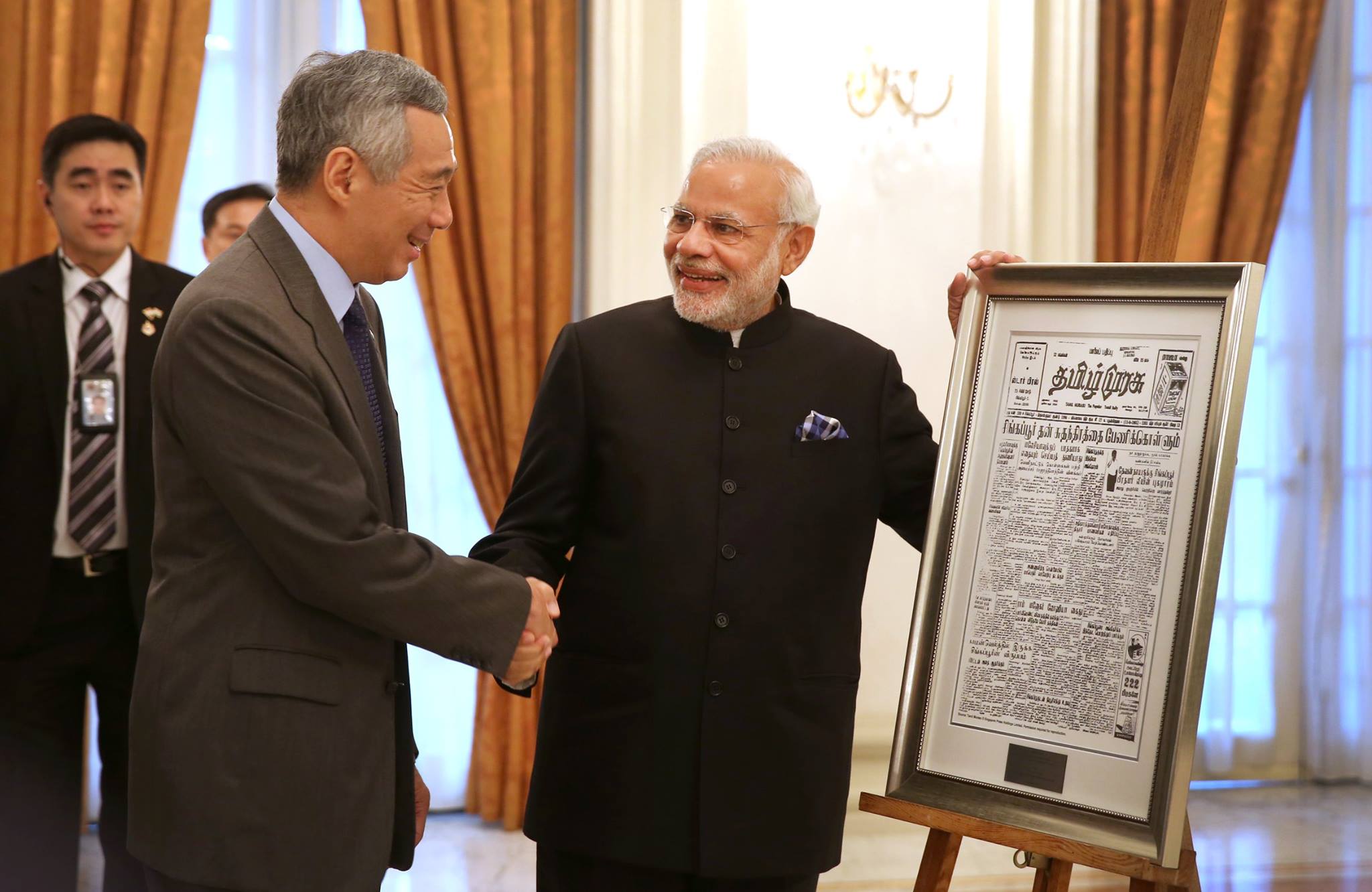 Photograph:Lee Hsein Loong
The two heads of states also dined in a Tamil South Indian restaurant in Singapore's "little India."
Modi was on a two day visit to improve bilateral ties. Singapore has a large and prominent Indian Tamil population, with Tamil designated as one of its national languages.