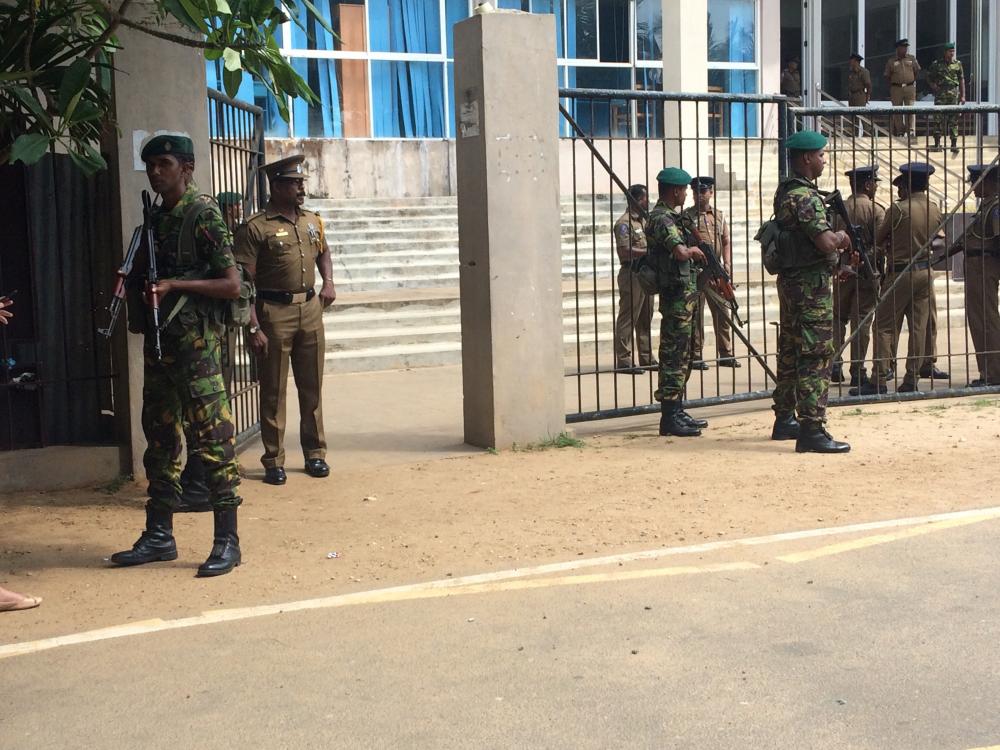 A tribunal has sentenced seven people accused of raping and murdering Punguduthivu schoolgirl Vithya to death on Wednesday.
Out of nine charged and investigated at the trial-at-bar, suspects 1 and 7 were cleared of wrongdoing.
Suspects 2, 3, 5 and 6 - Poobalasingham Jeyakumar, Poobalasingham Thavakumar, Thillainathan Chandrahasan and Sivathevan Dushanth aka Periyammni - were found guilty of rape and murder and handed death sentences and 30 years imprisonment. Each was fine 40,000 Rs and each ordered to pay 1 million rupees compensation to the family of Vithya.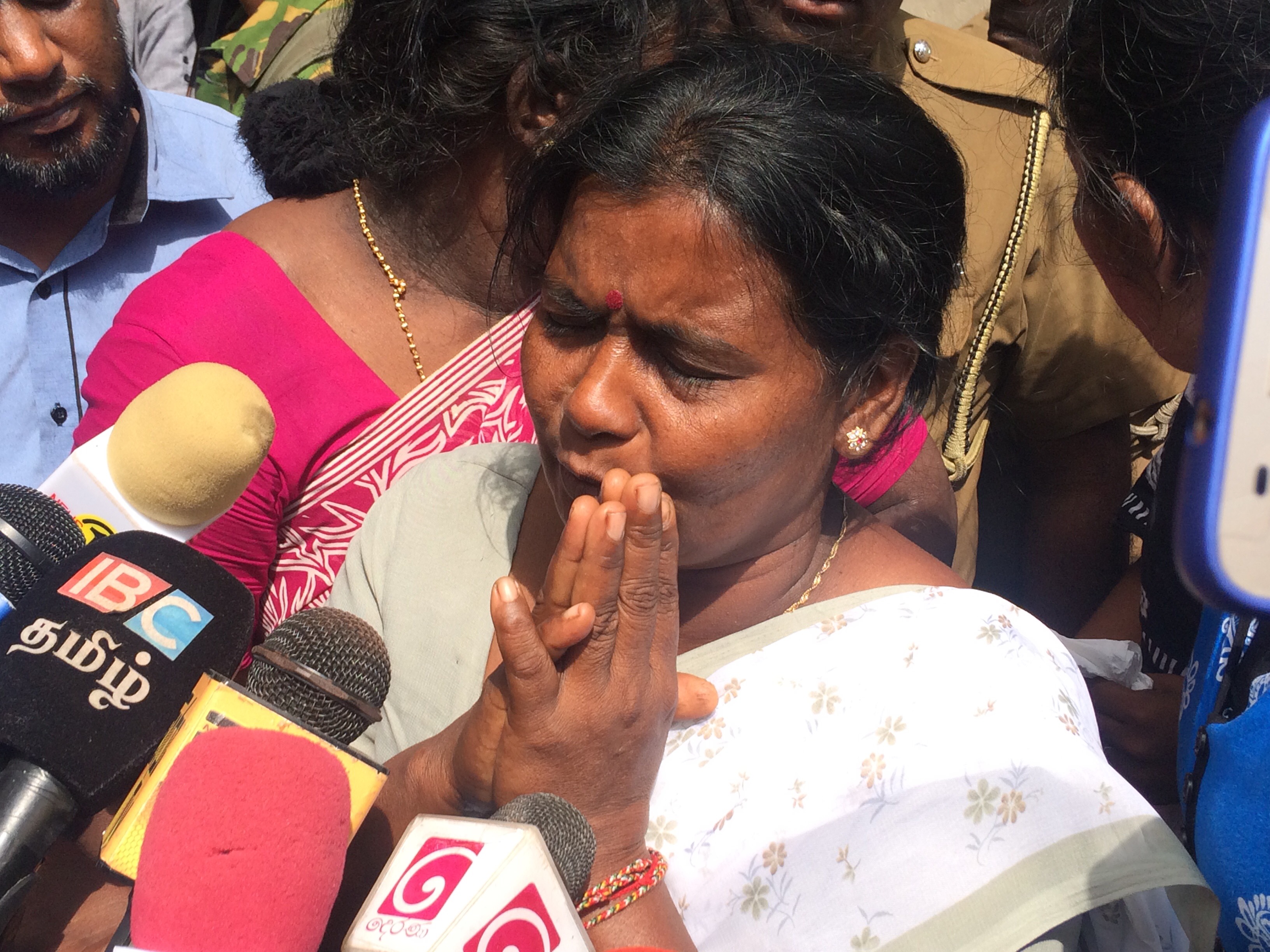 Mother of Vithya speaks to press following verdict
The remaining three suspects 4, 8 and 9 - Mahalingam Sasitharan, Jeyatharan Kokilan and Mahalingam Sasikumar aka Swiss Kumar - were found guilty of conspiracy to commit rape, alongside the other four.
4, 8 and 9 were also handed death sentences and 30 years imprisonment, as well as 70,000 Rs fine each and 1 million rupees compensation each to be paid to the victim's family.
Of the three senior judges that formed the tribunal, Jaffna High Court Judge Ilancheliyan criticised the UNP Minister Vijayakala Maheswaran for her conduct in the aftermath of the murder.
The judge also criticised the the Police Scene of Crime Officers for lapses in investigation but credited the CID Inspector Nishantha Fernando for salvaging the investigation.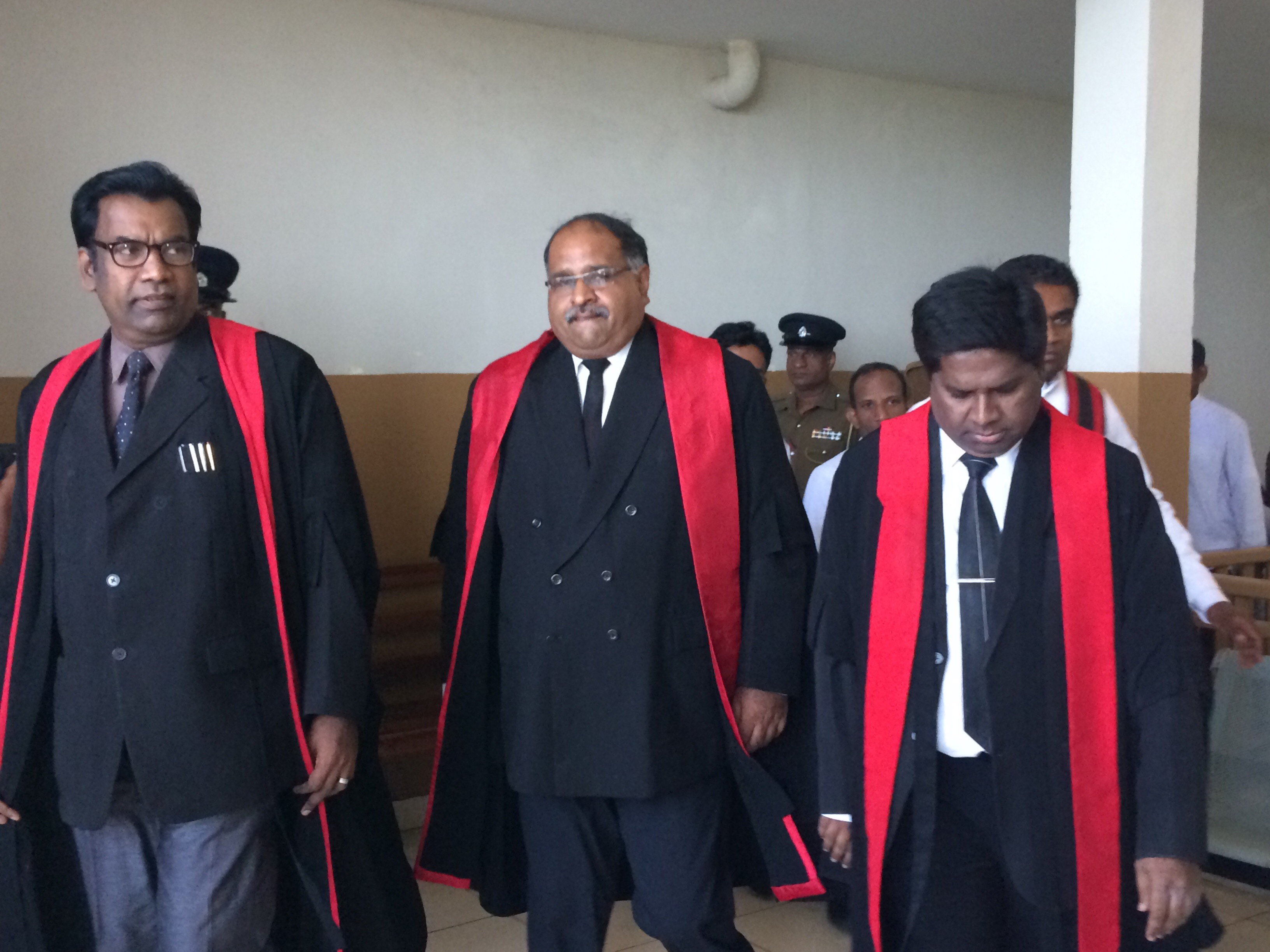 Panel of judges: Trincomalee High Court judge Annalingam Premashankar, Vavuniya High Court judge Balasingam Sasi Mahenthiran, Jaffna High Court judge Manikkavasagam Ilancheliyan