10 October 2019
The United National Party's (UNP) presidential candidate, Sajith Premadasa, launched his campaign today, vowing to appoint former army commander, Sarath Fonseka, as Head of National Security if elected in the upcoming election.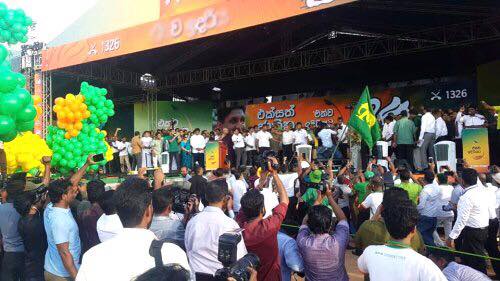 "At the moment, national security has become an issue that has drawn the attention of many in the country. After my victory, I will entrust the responsibility of national security to Sarath Fonseka," Premadasa told the crowd.
"I will not allow any form of terrorism. We will eliminate all forms of terrorism," he added.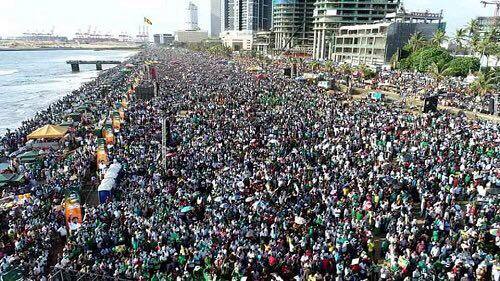 Crowds gather at Galle Face Green, Colombo
Sarath Fonseka, wartime army chief, led the 2009 military offensive against the LTTE. Fonseka has been accused of overseeing Sri Lankan units that bombed hospitals, as well as the execution and torture of surrendees and disappeared civilians amongst a litany of human rights abuses against Tamil civilians and militants in 2009.
Sajith pledged to protect the country's identity while ensuring development at his inaugural rally in Colombo. The rally drew crowds of over 500,000 people.