14 March 2017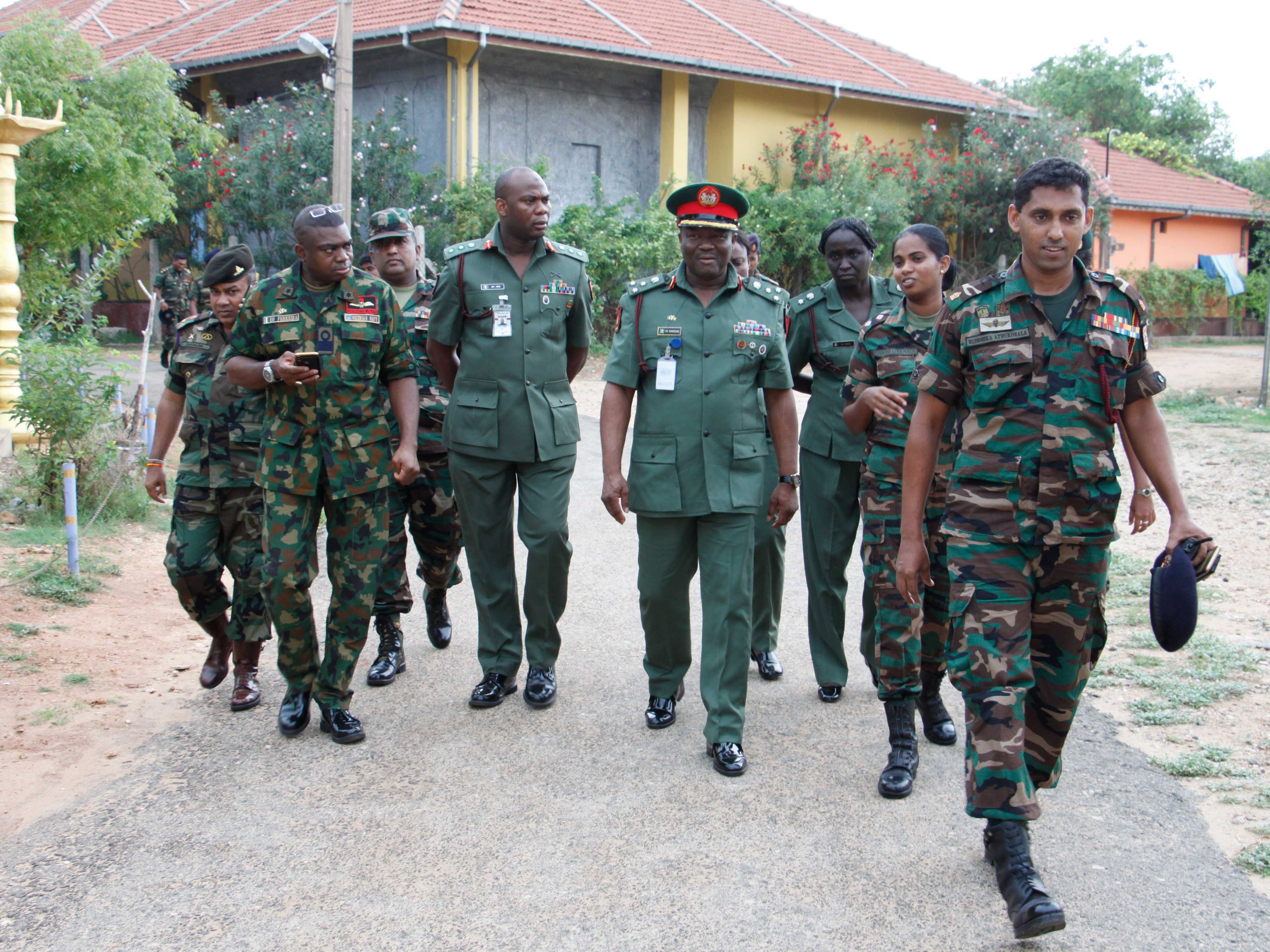 Land is linked to identity, and identity is important to all communities regardless of whether they are from the North or the South.
By Aingkaran Kugathasan, for Tamil Guardian | Colombo
Subsequent governments in Sri Lanka have manipulated the issue of land for political and economic gains by; promoting the livelihood and well-being of one Community over another (in this case the ethnic majority), providing lands to transnational corporations (TNCs), acquiring lands for security purposes (High Security Zones: HSZ). Both private and state lands of people who have for generations been settled and living here have been forcibly taken away, by the government mostly for development and militarization purposes both in the North-East as well as in the South. These lands are where their families are from, and for most this is all they had and can call their own. Existing land laws, particularly the Land Acquisition Act are manipulated to acquire lands from the poor and vulnerable. Despite passing nearly 8 years since the end of the war, the government has failed to return lands of the people in the North-East and South. Prioritizing the return of land would have significantly paved way for reconciliation, unfortunately these opportunities were never taken.
Forcible appropriation of land not only attacks the socio-economic well-being and livelihoods of the people to whom it belongs, to but also undermines the foundations of collective identities.
In the case of Sri Lanka the ongoing militarisation and forcible appropriations of land in the North-East is symptomatic of the continuation of an ethnic conflict that previously has resulted in armed conflict.
Valikamam - Jaffna District
The entire region of Valikamam North turned was left uninhabited after its residents fled the area in June 1990 due to the armed conflict and have since been living in IDP camps. Subsequently the lands have been declared as HSZ as a result of which, rightful owners of these lands continue to live in IDP camps for over 27 years. These people were provided relief aid until the government decided to discontinue it in 2010.
Although the current government has released certain amounts of land over the past two years, a large number of people who were displaced from those areas still continue to live in IDP camps with very basic facilities. Political leaders have repeatedly stated in various forums that certain lands in the aforementioned HSZ that have been acquired for the Palaly and KKS harbour will never be released for security reasons. Accordingly, the government is pressuring these people to be relocated by providing them alternatives lands with permanent houses in Keerimalai which is almost 7 km away from the Myliddy fisheries harbour or by providing them a sum of Rs. 400,000.00 to purchase a land (20 perches) of their choice. What the government seems to have forgotten is that these people not only lost their ancestral lands but also their livelihood as most of them were previously farmers or fishermen, basically their livelihoods were intrinsically linked to their farming and fishing grounds. These families are also treated as social outcasts since they belong to fisher communities, and so often falling victim to discriminatory caste practices. People who once used to be independent farmers and fisher folk are now forced to rely on their host communities who are reluctant to employ them in their agricultural fields, farms or shops.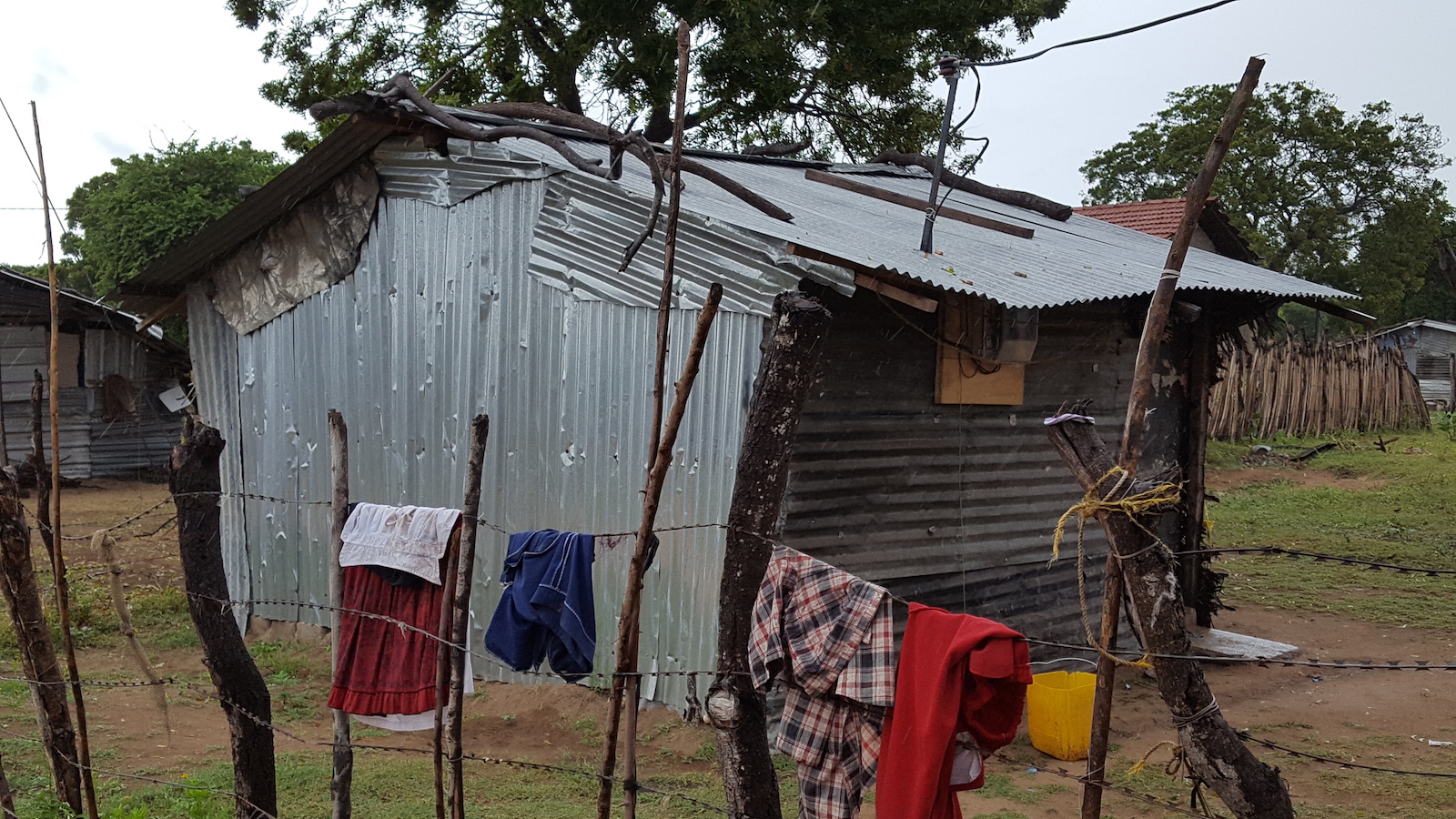 Pelwatta - Moneragala District
The people of Pelwatta, who were evicted from their original lands (around 1980s) in Burtha Road and Buttala were later given lands in the sugar cane plantation owned by Lanka Sugar Company Limited (LSCL) which is a government subsidiary. However, the use of this land is extremely restricted as no documents to prove possession or ownership to these lands were granted. Furthermore grantees are restricted to sugar cane cultivation whilst being legally obliged to sell their produce to the LSCL. As a result of this, these people are entirely dependent on LSCL for their livelihood. Consequentially, people who once had unrestricted use of their lands are now compelled to work in State owned plantations, effectively as economic slaves at the risk of being expelled from their relocated lands.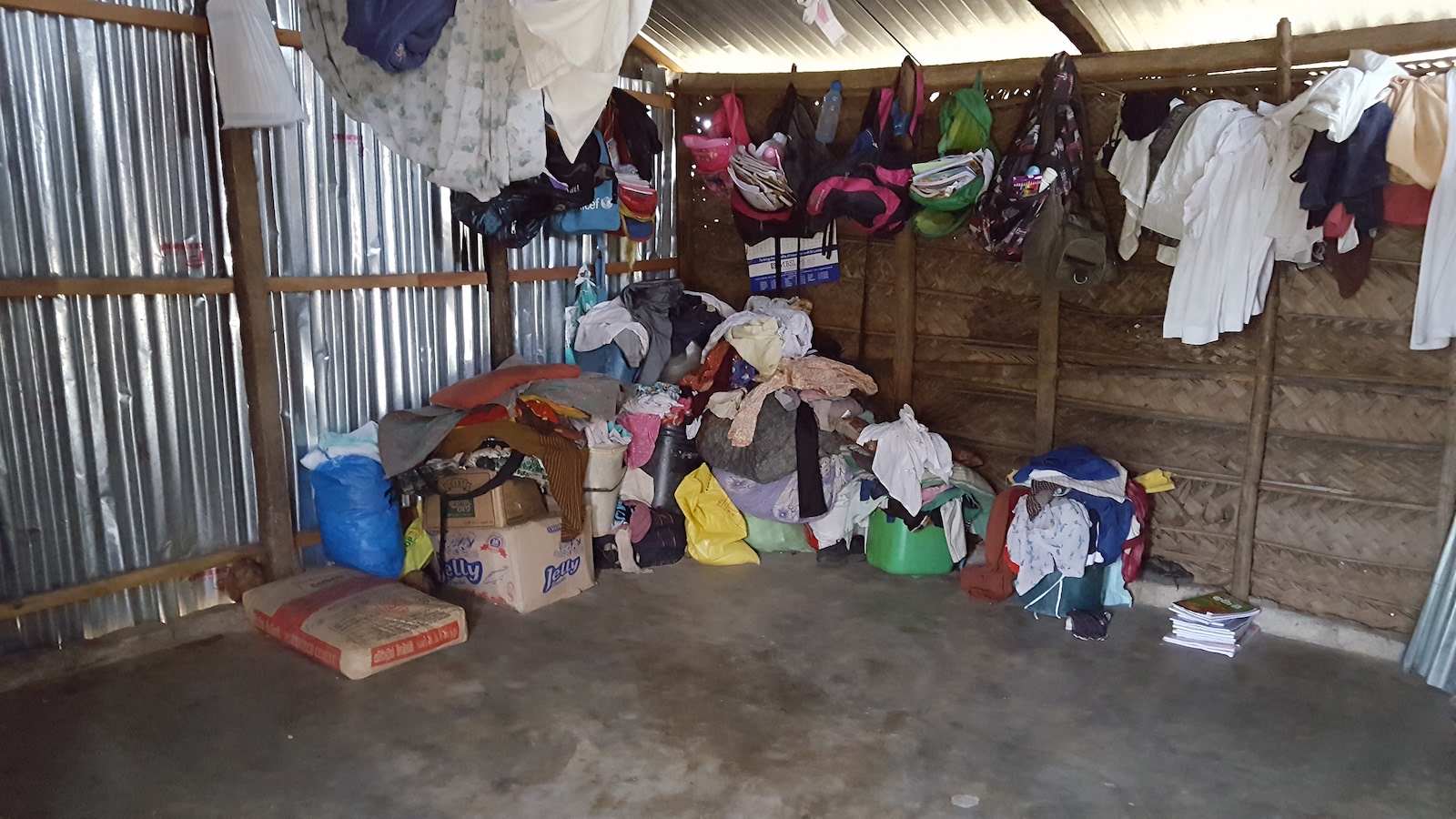 Sampur, Trincomalee District
Towards the end of the armed conflict, the entire area was brought under the control of the armed forces and thus Sampur has been under the control of the Sri Lanka Navy. In 2006, a Memorandum of Understanding (MoU) between the GoSL, Ceylon Electricity Board and state-owned National Thermal Power Corporation of India was signed to construct a coal power plant in Sampur. In 2007, Sampur was gazetted as a High Security Zone under Emergency Regulations prohibiting the villagers from returning to their lands. In May 2015 another Gazette notification stating that the people who were displaced from Sampur will be relocated in lands in close proximity to the proposed coal power plant site was issued. In 2016, the current government informed the courts [a Fundamental Rights (FR) application, bearing no. SCFR 179/16 was filed by the Environmental Foundation (Guarantee) Limited in the Supreme Court of Sri Lanka], that the proposed power plant had been cancelled due to environmental concerns. Despite this, these lands occupied by the Navy since 2006 have not been released and most of the people who were forced to leave their lands over a decade ago continue to live in IDP camps. However, it is not clear as to whether the lands that were been taken will be given back. It is important to note that the FR application filed by the EFL doesn't challenge the legality of process followed in acquiring those lands. Despite government's decision to drop the coal power plant project, the authorities continue to occupy those lands that had been used by these people for decades. It is not quite clear as to whether there were any privately owned lands in that specific location. Regardless of the fact that several people have lost their documents (proof of ownership or control) it is evident that these lands had been used by these people for residential and livelihood purposes for decades.
Four hundred acres of agricultural lands of the people of Sampur West, used for agricultural purposes, which used to be their only source of income remain under the occupation of the Navy, crippling them economically. Most of the people from these areas have documents to prove their ownership or control over their lands (permits, grants, tax receipts). Moreover, since 2010 they have not been receiving any livelihood support from the government.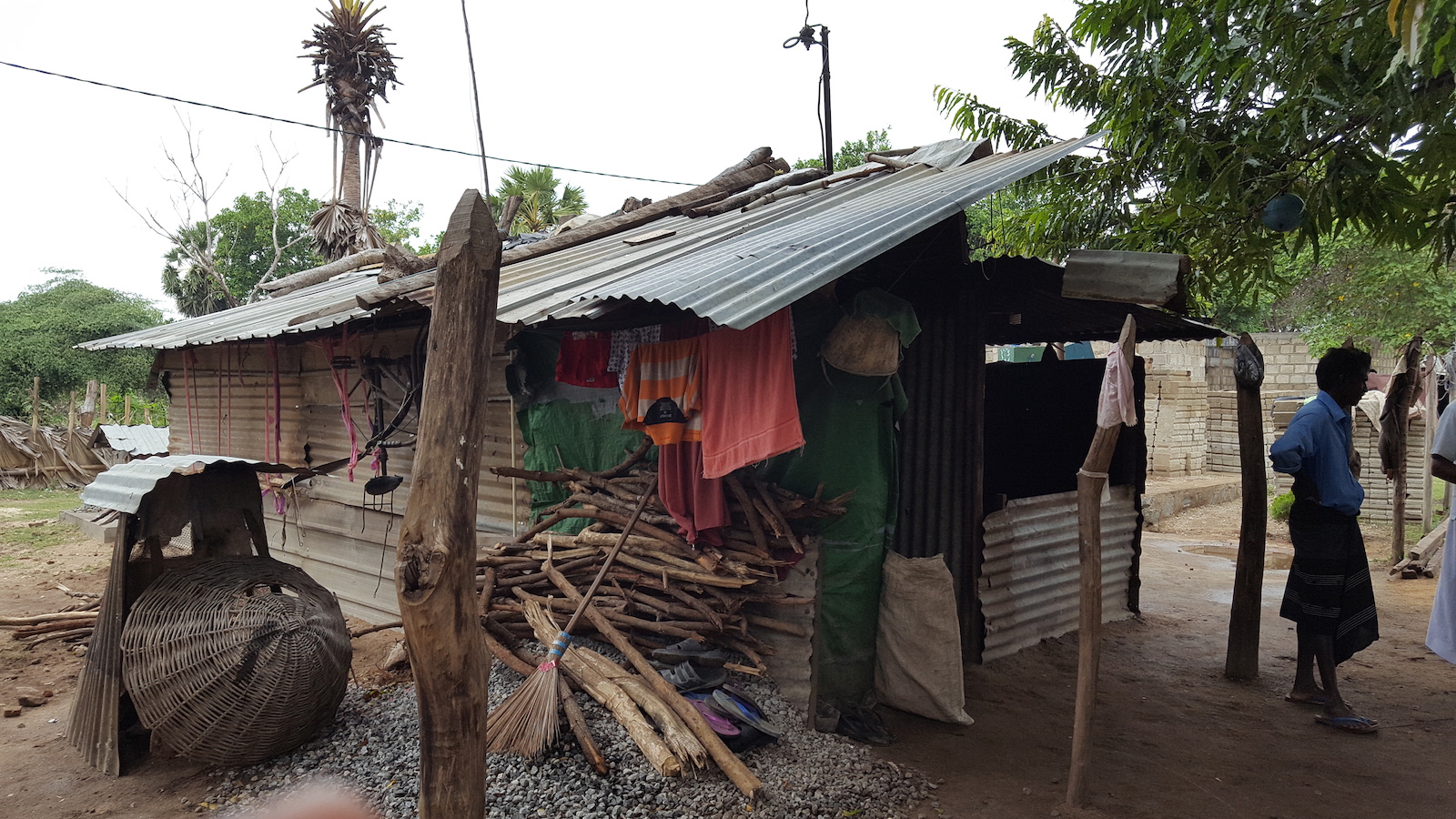 Subsequent governments have time and again, stripped its citizens off their dignity through their land related policies across the country. Further instances not explored here are Wilpattu, Hambantota, Kalpitiya and Colombo.
The report of the Lessons Learnt and Reconciliation Commission, a Commission appointed by Former President Rajapakse (under whose Presidency the land grabbing agenda went ahead in full throttle), states that "every citizen of Sri Lanka has the inalienable right to acquire land in any part of the country, in accordance with its laws and regulations, and reside in any area of his / her choice without any restrictions or limitations imposed in any manner whatsoever." The 2015 United Nations Human Rights Council's Resolution (A/HRC/30/L.29) corroborates the same sentiment by stating that it is important that the Government of Sri Lanka returns the land to its rightful civilian owners, and to undertake further efforts to tackle the considerable work that lies ahead in the areas of land use and ownership, in particular the ending of military involvement in civilian activities, the resumption of livelihoods and the restoration of normality to civilian life, and to enable full participation of local populations, including representatives of civil society and minorities, in these efforts.
Amidst evident reluctance to release lands, the government of Sri Lanka, seeking an extension from the United Nations Human Rights Council to fulfil its obligations, recently informed the international community that 6,899.49 acres of state land and 2,120.57 acres of private land were released since January 2016. Unfortunately, the government fails to acknowledge that swathes of appropriated land, particularly those in the North-East are yet to be released. It clearly shows that the fight for land, a fight that has never been easy, is far from over. All groups should be united in pressuring authorities and politicians to respect the importance of land - particularly the deep attachment that people have to their native and ancestral lands - and to acknowledge that for the people on the island, land is more than just a commodity.
The different peoples of Sri Lanka should be firm in the demand that across the island, the government must return appropriated land to its native people.
Aingkaran Kugathasan is an Attorney-at-law who works extensively in the fields of human rights and transitional justice. He is based in Colombo, Sri Lanka.
We need your support
Sri Lanka is one of the most dangerous places in the world to be a journalist. Tamil journalists are particularly at threat, with at least 41 media workers known to have been killed by the Sri Lankan state or its paramilitaries during and after the armed conflict.
Despite the risks, our team on the ground remain committed to providing detailed and accurate reporting of developments in the Tamil homeland, across the island and around the world, as well as providing expert analysis and insight from the Tamil point of view
We need your support in keeping our journalism going. Support our work today.
For more ways to donate visit https://donate.tamilguardian.com.