26 July 2018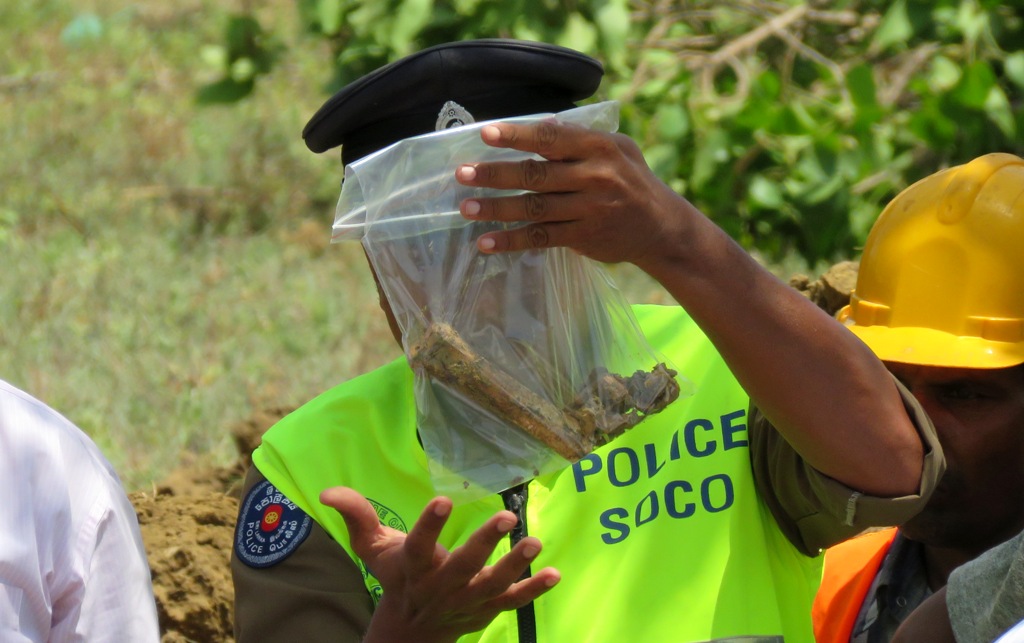 Work took place in Chemmani at an excavation site where human bones were discovered last week.
Police recovered remnants of a skeleton including parts of a skull and a leg, although further digging did not produce the rest of the remains.
The recovered bones have been taken securely for investigation, Jaffna police said.
Earlier this week, ITAK leader Mavai Senathirajah said that the frequent discovery of unidentified graves and mass graves around the Northern Province was indicative of the extent of atrocities carried out against the Tamil people and evidence of Sri Lankan soldiers' war crimes.
Mr Senathirajah urged for all mass graves and unmarked graves to be investigated thoroughly.