17 May 2019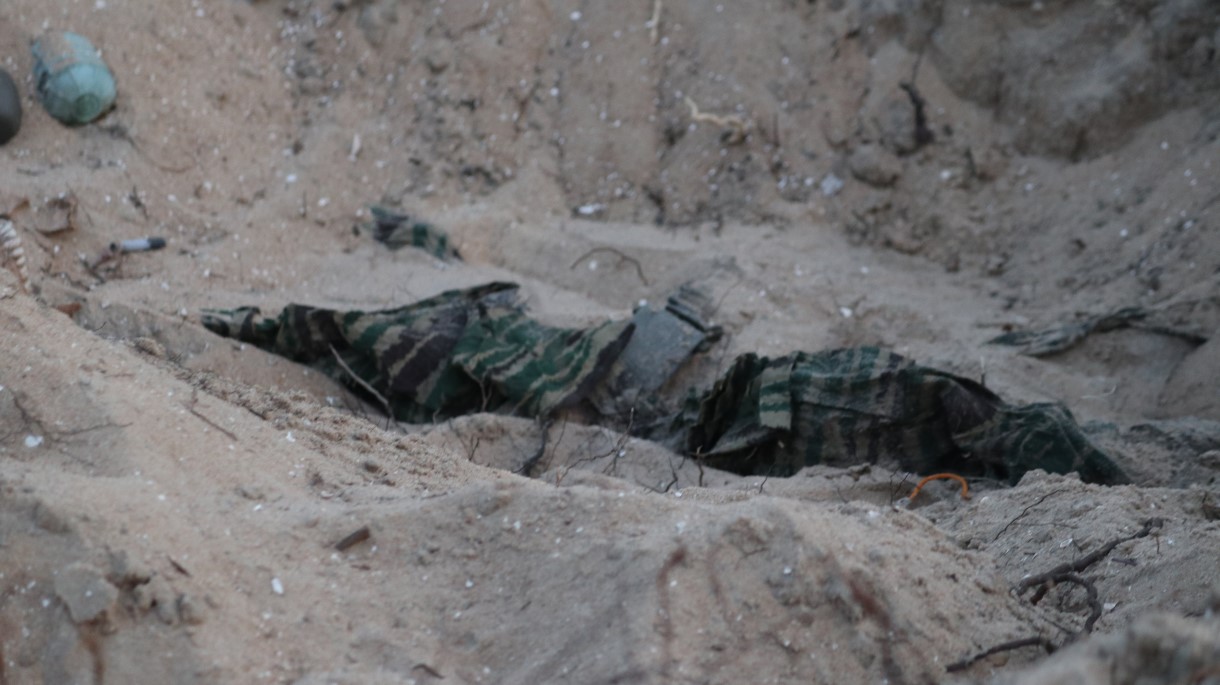 The skeletal remains of an LTTE cadre were found today in Mullivaikkal, adjacent to a Sri Lankan military's 681 Brigade camp. 
The remains, including visible bony fragments and dentition, were found together with the remnants of an LTTE uniform, belt, hand grenade and a capsule of cyanide. 
Workers made the discover today as they carried out excavation work on land belonging to the local Fishermen's Association, a day before Tamils gathered to the area to remember the 10th anniversary of the massacre that took place at the end of armed conflict.  
Mullaitivu police were quick to arrive to the scene and cordon off the area.