25 April 2019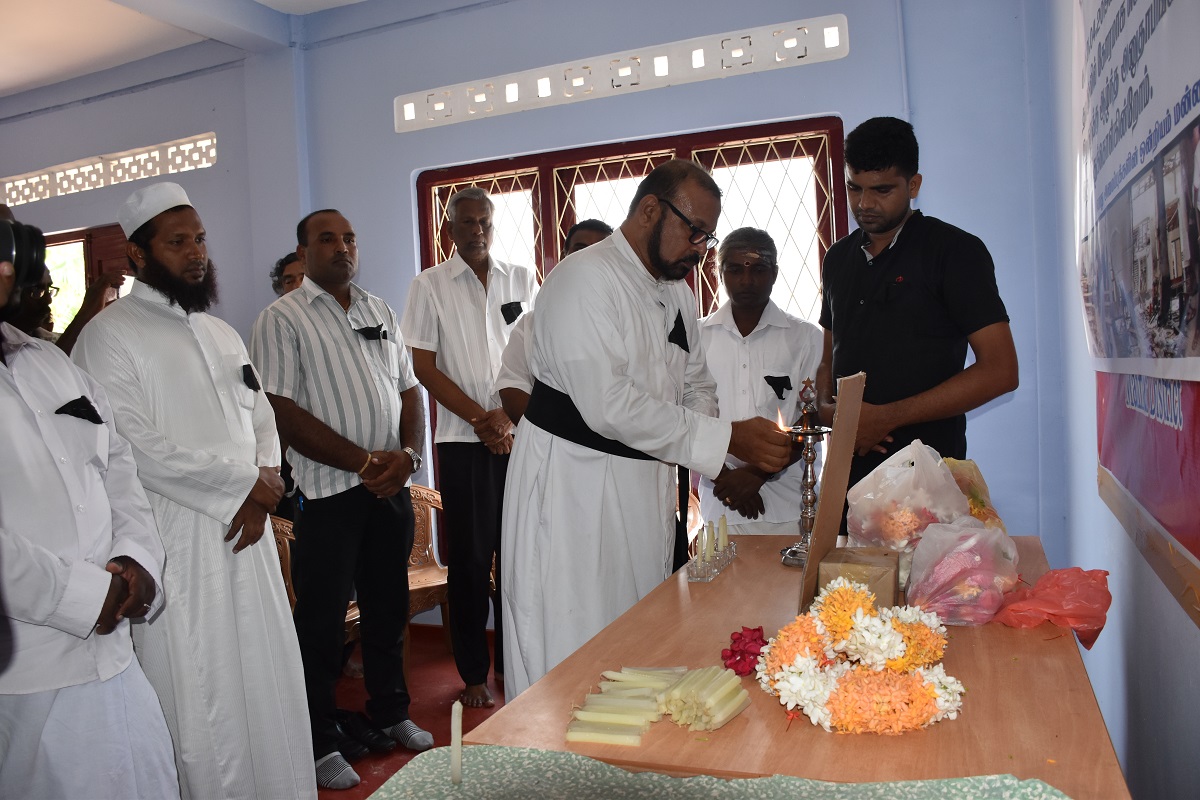 Religious leaders and civil society representatives came together for a memorial event in Mannar to pay tribute to the victims of the Easter Sunday attacks.
The memorial was attended by Muslim, Christian and Hindu leaders as well as civil society and local government politicians.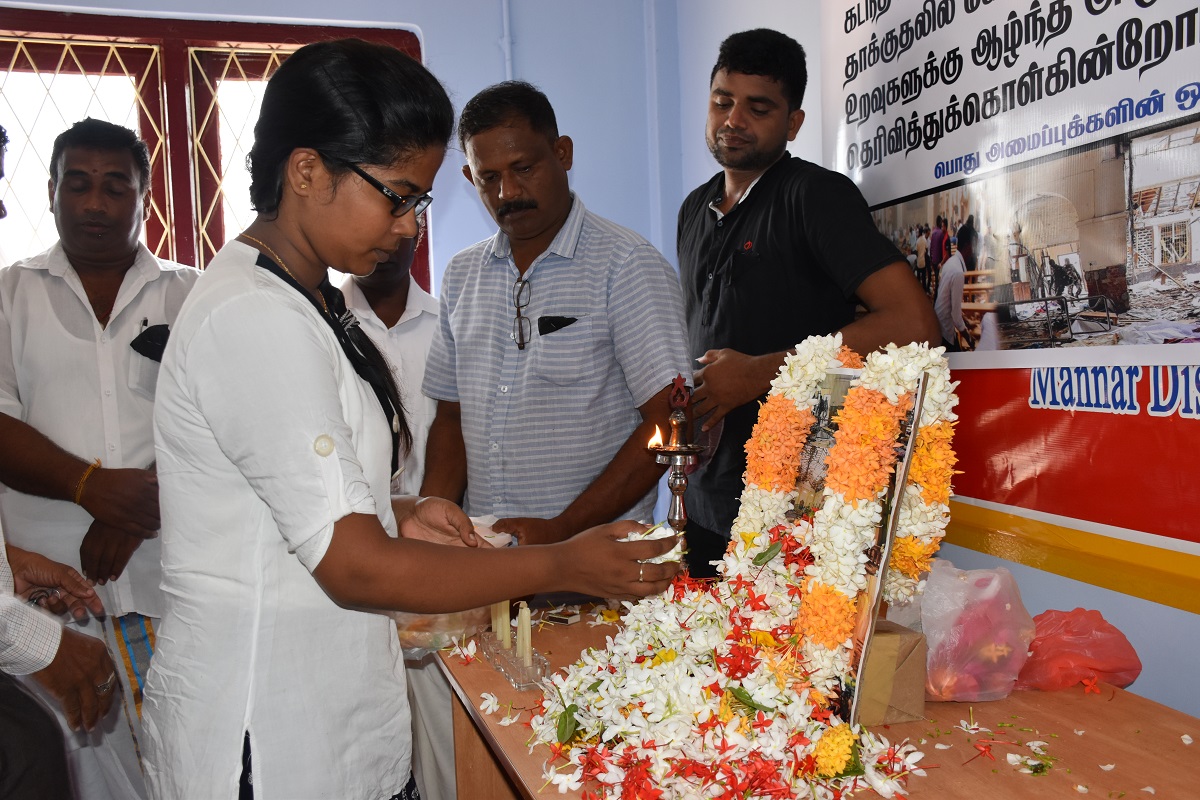 Attendees wore black ribbons in mourning of the victims killed in the Easter Sunday bomb blasts.
Amidst reports of reprisal attacks against Muslims and Muslim families fleeing their homes in their hundreds, religious leaders held meetings in districts in the North-East to discuss community cohesion in the wake of the attacks.