Families of missing Tamils have decided to boycott Sri Lanka's presidential commission into disappearances, and staged a protest in Jaffna to express their disappointment with the commission.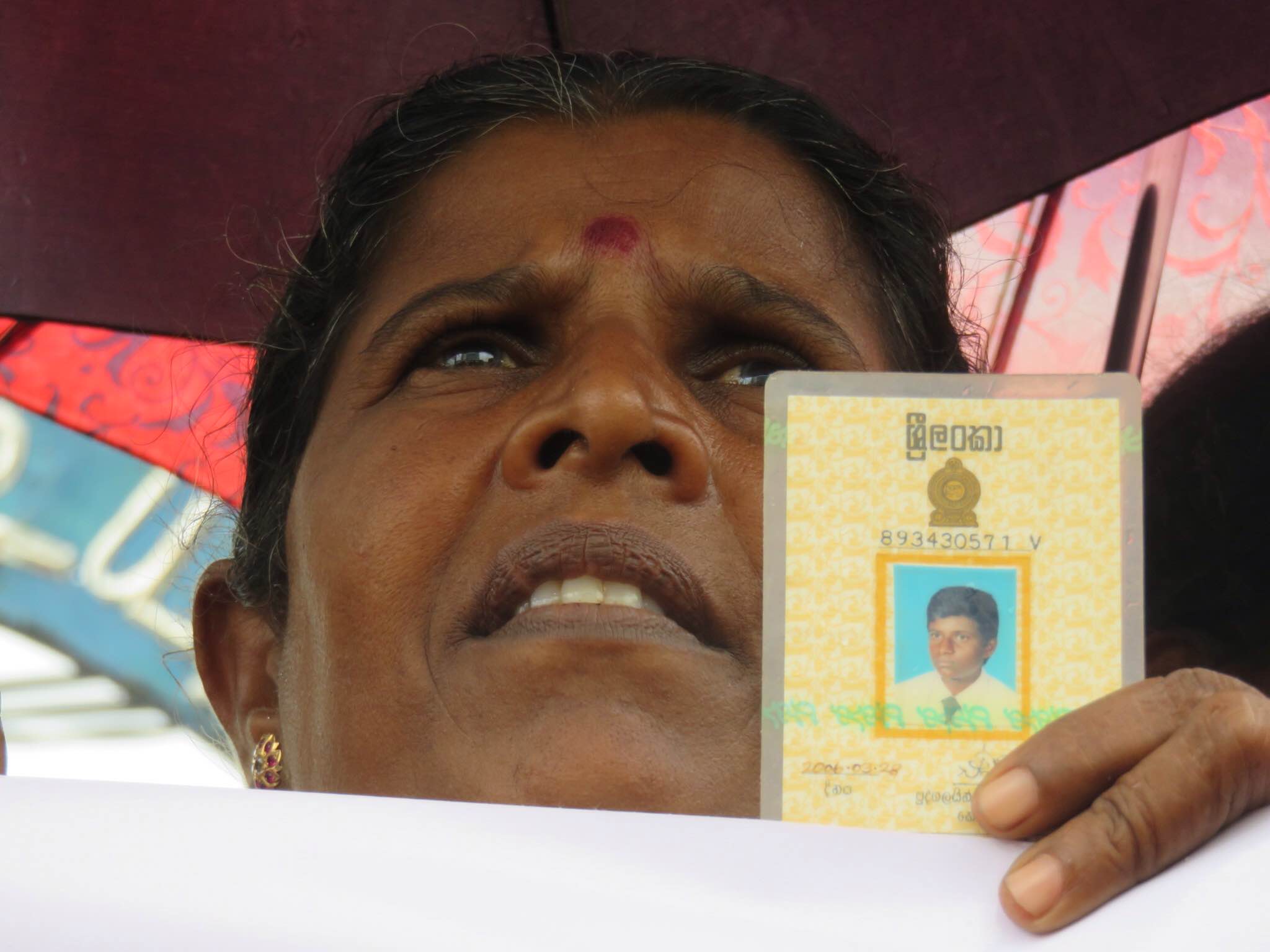 Photographs Tamil Guardian
Members of the organisation representing the relatives of missing persons in the North-East agreed to fully boycott the Presidential Commission's inquiries, demanding instead that any further investigations should be carried out by independent, international actors.
The decision was reached ahead of the Commission's impending visit to the North to carry out inquiries.