29 November 2012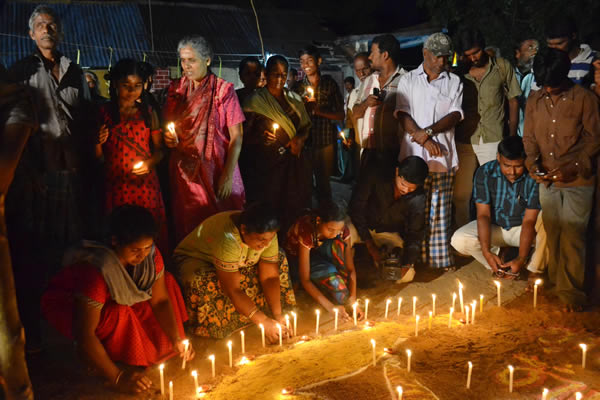 Photographs Pathivu
Tamil refugees in the Pudhukottai refugee camp in Tamil Nadu marked Maaveerar Naal by lighting candles, playing Eelam songs, and paying their respects to the fallen.
The father of the 2nd Lieutenant Ilanguyil A. Jeyasutha lighted the flame of sacrifice and saluted the memories of all those who'd given their lives to the struggle.
Photographs Pathivu.