25 April 2022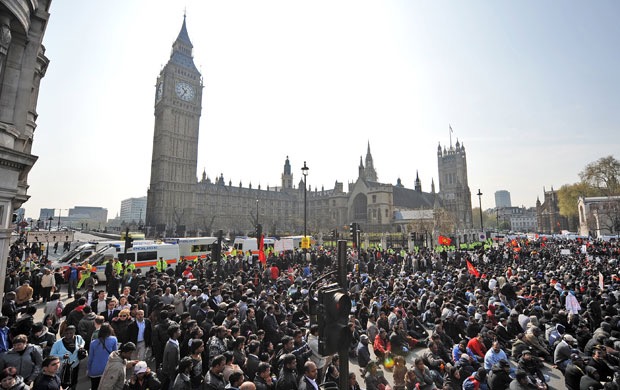 On 5 May, British citizens will be heading to the polls to vote for their local councillors however this year there is an unprecedented number of Tamil candidates to choose from.
Tamil Guardian has spoken to a selection of these candidates from across the political spectrum ahead of the election to better understand what they are offering to their constituents.
Wandle, Wandsworth - Sarmila Varatharaj (Labour candidate)
Meet @Sarmila_V, passionate human rights advocate & brilliant candidate for Wandle ward.

"The amazing teachers at Burntwood school taught me to always stand up against injustice & represent all voices"

"This is the community I was born and raised in. I'm ready to serve you" pic.twitter.com/vaRXrrw4MX

— Simon Hogg (@CllrSimonHogg) March 29, 2022
Born and raised in Wandsworth, Sarmila Varatharaj is the first and youngest Tamil candidate for the borough. She first engaged with activism by working for the British Tamil Forum when she was 16 and became a human rights activist using her voice to raise concern over the Tamil genocide. She regularly attends the United Nations Human Rights Council to highlight the issues faced by the homeland.
Whilst at university she became an avid campaigner for the Labour Party and graduated top of her class as valedictorian. Engaging with the Labour party she was able to pass a resolution unanimously, condemning unethical trade with Sri Lanka and calling on the British government to impose sanctions on Sri Lankan officials accused of egregious war crimes.
Read the resolution here.
"I want for people who were born and raised in Wandsworth to be able to continue living here instead of being priced out", she told the Tamil Guardian.
The underdevelopment of social housing in Wandsworth has been the cause of a crisis. It lies at the heart of issues of crime, poverty, and inequality she noted. Housing is at the heart of her campaign as she details how council homes are being sold off and private contracts are effectively pricing out local residents.
Further issues include the environment with Wandsworth ranking third worst for recycling in the country. Varatharaj maintained that there was a lot that could be done to improve this record and to make Wandsworth safer, cleaner, and more just.
She further added that in tackling anti-social behaviour she wanted to help young people with alternative avenues be they excelling academically, musically or even in sports.
"Tamils are a vital part of our community with several Tamil-owned businesses and shops in the area. I have seen how hard the Tamil community works and want to work with local MPs to push the government on international issues affecting Tamils" she told us.
Clayhall Ward - Saravanan Muthusamy (Conservatives)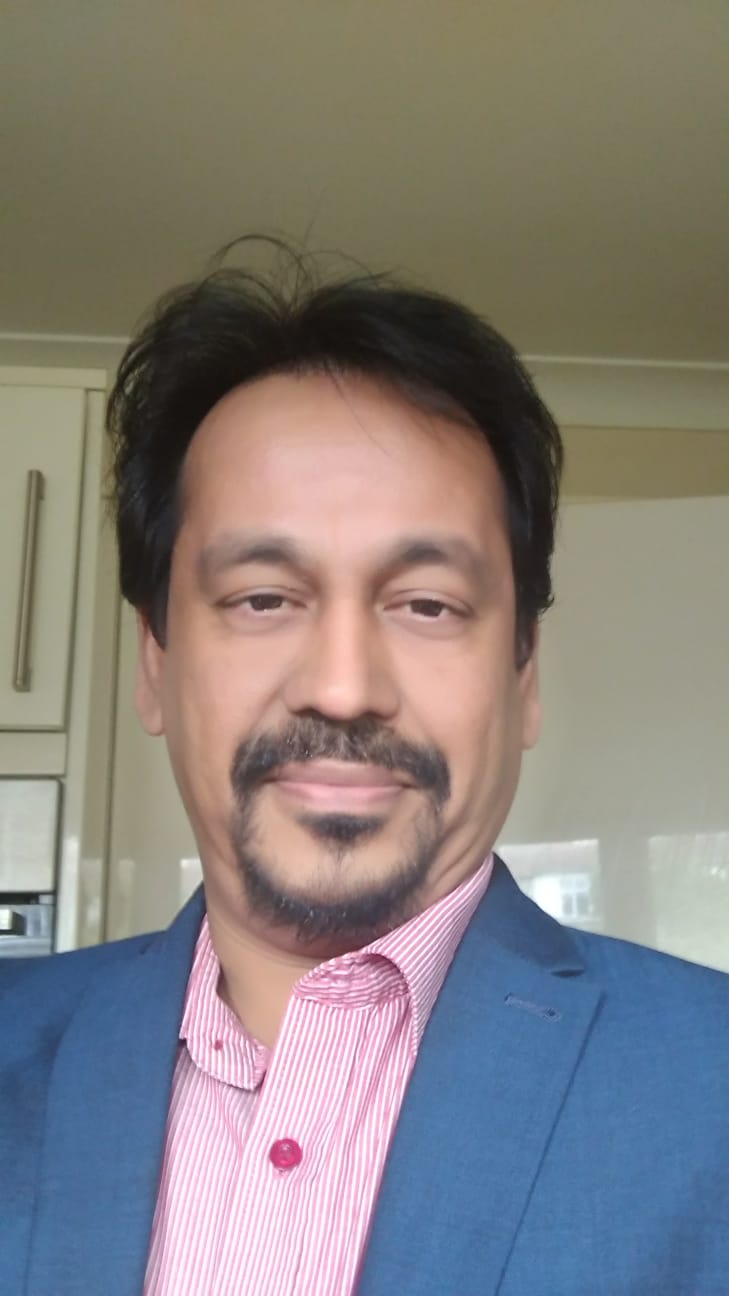 "Representation is important for everyone, and I could see that Tamils are under-represented not just locally but also in wider and central government, so I wanted to personally help with changing this" Muthusamy told Tamil Guardian, as he explained why he was running.
Muthusamy is an accounts manager for a logistics company and lives on the Woods Estate. Speaking to the Tamil Guardian he stressed the important roles Tamils have played in his constituency.
"British Tamils play a major part in the constituency both in its social and financial growth" he added. "They run local businesses and invest in the local community. They also run charities for those less fortunate in our community".
Speaking to the Tamil Guardian he stressed that his focus would be on tackling drug abuse, car thefts and protecting the Green Belt.
Royal Kingston - Kamala Kugan (Liberal Democrats)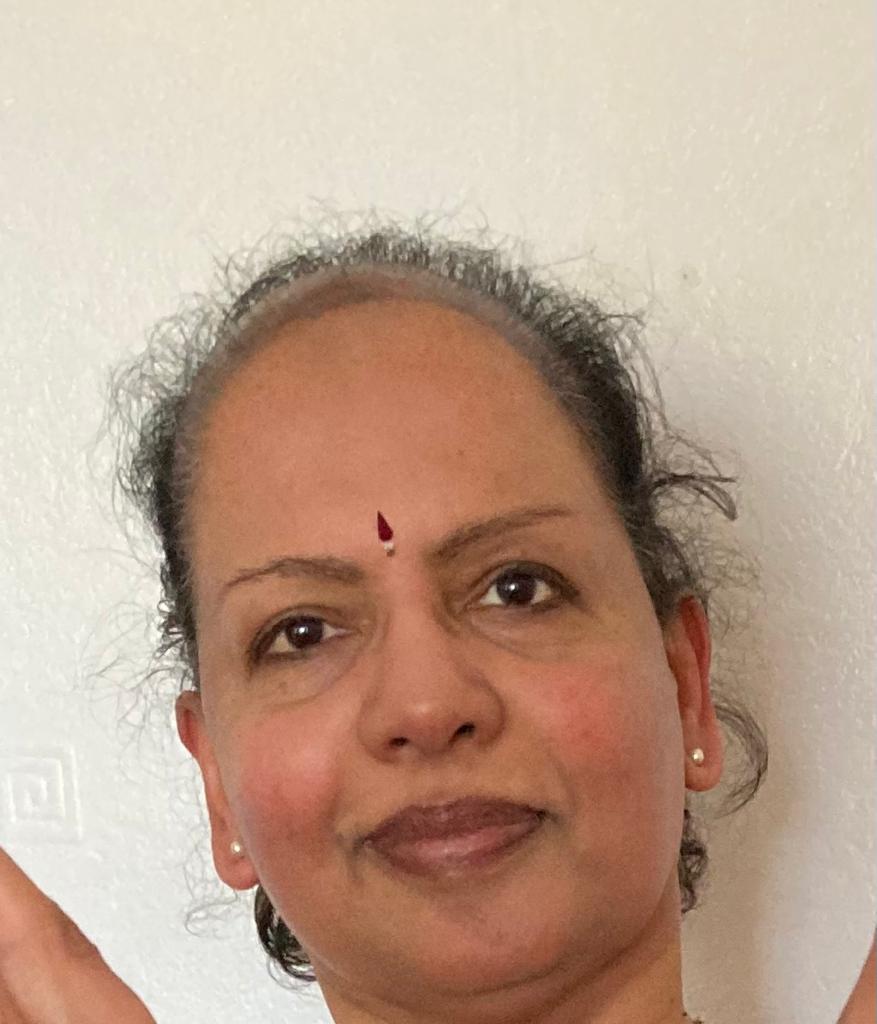 Speaking to Tamil Guardian, Kugan described how her Tamil heritage motivated her to run for local office. "My father left "Ceylon" as Sri Lanka was then known following the 1958 Colombo riots when he narrowly survived a mob wielding machetes chasing him. It was around the time Tamil was displaced by Sinhala as a pre-requisite for employment & official business. He decided he would rather become prominent in English than ditch his mother tongue to learn Sinhala.  To be physically and culturally 'excluded' in one's own country of birth did not bode well for many, who then spent 30 years talking and 30 years resisting SLK oppression.  
Describing her father's journey, she noted the difficulties generations of British Tamils face to this day but also reflected on their astounding achievements. "Despite coming to an unfamiliar country with cold winters, new foods, and having to master a new language, struggling to make a living, they had the perseverance & foresight to create social spaces and structures to help keep their language and culture alive and kicking. The culmination of which is the designation of January as a Tamil Heritage month in the UK. This was achieved with the help of RBK and Lib Dems. 2022 also saw the unveiling of a plaque to commemorate the twinning of Kingston with Jaffna. Tamils have created libraries, schools, sports clubs, Carnatic orchestras, community interest groups, charities, contributed to the NHS, run many businesses and many more, right across the UK, "we are a community with vision and energy to match, wishing to make a positive, integrated difference to everyone, including the host community. In fact, my father's ideas were a font runner to 'Investors in People' and a theory of universal integration". 
Asked how about her vision for her constituency she stated:
"diversity, inclusivity underpinned by a carefree sense of belonging. I don't want anyone to feel excluded. No one should judge anyone. Everyone is a time-limited guest in the UK & planet Earth. And we should optimise that privilege to do the best we can want to create opportunities and equity for all, through education & understanding".
"Our council has a long history, fantastic schools, a global university /business school, plenty of employment opportunities, a theatre, thriving businesses,a river, beautiful green spaces. It is through the council that we have been able to maintain this and provide outstanding adult social care and achievement for children. This comes despite central government cuts to RBK's revenue support for the local area" she added.
She further expressed, that it would have been an icing on the cake - by having an official stamp relating to Tamil culture during the Queens Platinum Jubilee. in addition to the welcomed recognition of January as Tamil heritage month".
She also praised the work of the Liberal Democratic leader, Sir Edward Davey, in celebrating Tamil achievements and standing by his Tamil constituents in their struggle for justice.
Read our interview with Ed Davey here: 'Sanctions on Sri Lankan war criminals are a no brainer' - Interview with Sir Ed Davey
Pinner South – Raj Vakesan (Labour)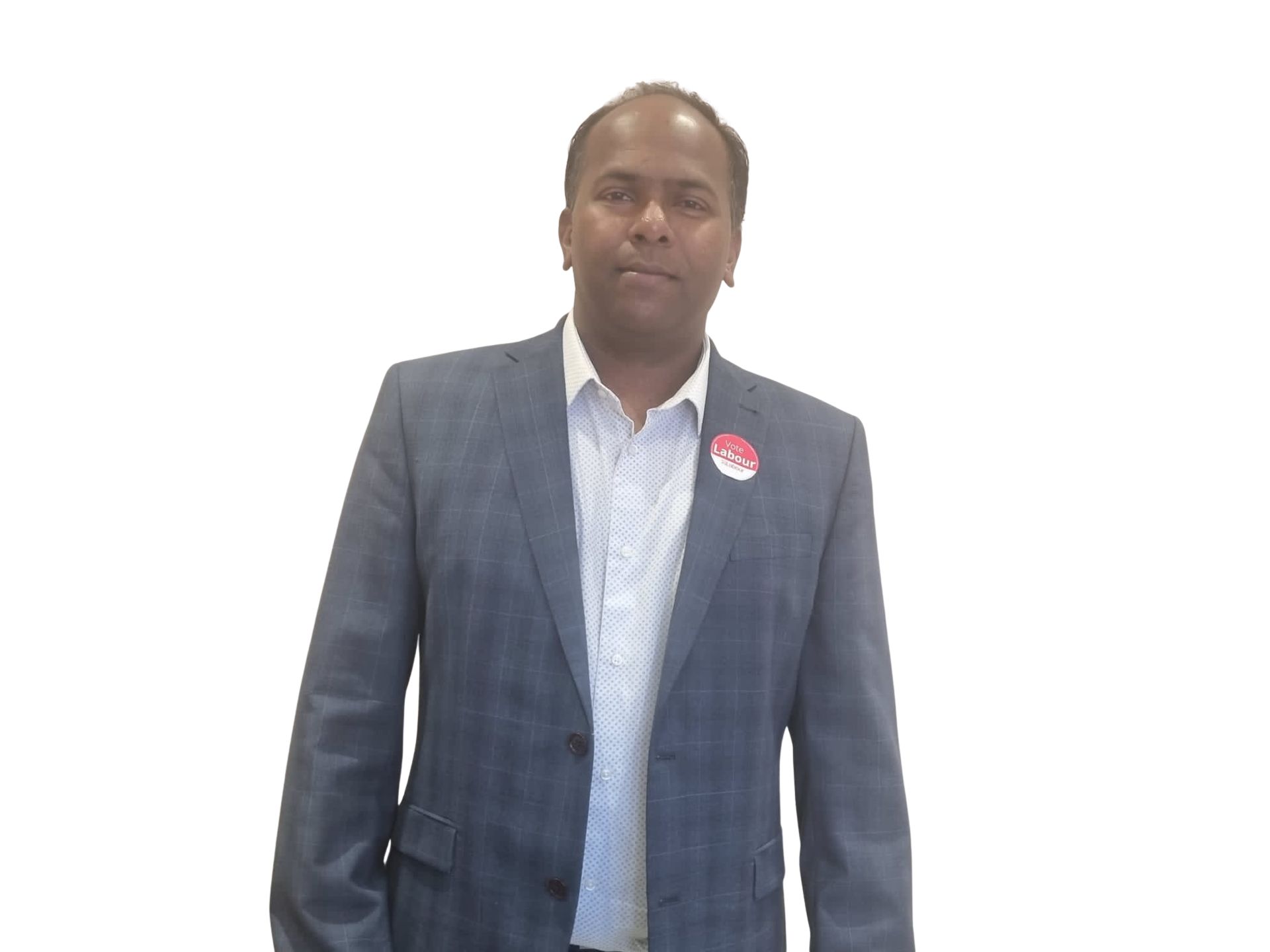 Raj Vakesan is a Tamil refugee who fled the genocidal conflict as a young boy. He has lived in Harrow for over 15 years and spent much of his life campaigning for justice for Tamils back in Sri Lanka as well as improving the local area.
"I and my Labour colleagues, Finley Harnett and Bill Phillips are committed to making Pinner South a greener, cleaner, fairer place to live and work," he told the Tamil Guardian.
"We have a plan to deliver safer, cleaner streets, to crack down on crime (including catalytic converter theft), and get more young people on the Pinner property ladder, while protecting the character of the local area" he added.
He stressed that his election will be particularly close with the boundary changes and the support for Johnson's candidates is crumbling in Pinner South.
"Tamils are the third largest community in Harrow. They contribute to all aspects of government services, the NHS, teaching, local businesses". 
"We have escaped the genocide and we're integrating well into Harrow, making it a better community for all".
Speaking on the Tamil Genocide, he noted his desire to establish a memorial recognising the atrocities that took place and how more needs to be done in terms of education.
"There are only a small number of Tamil councillors, so we need more to promote our heritage. Festivals like Pongal is a celebrated event as part of the Tamils Heritage month and it should be promoted in Harrow" he added.
Tolworth Ward - Thay Thayalan (Liberal Democrat)
Thay Thayalan is the incumbent councillor for Tolworth & Hook Rise Ward in Kingston Council for the past eight years and had served as Mayor of Kingston Upon Thames in 2018/2019. The London councils' ward boundaries have changed this year after a review by the boundary commission. He is standing in the new Tolworth ward in the election on 5th May. Speaking to Tamil Guardian he noted his deep ties to the Tamil community in Kingston having lived in the area for over 46 years and being one of the founders of the local ITC- Kingston Tamil school and being involved in many community organisations including as Chair of Kingston Race and Equalities  Council. 
Thayalan described the Royal Borough of Kingston as a welcoming home to all communities whilst noting that Tamils had a special bond as the city is a twin city with Jaffna. He played a key role in unveiling a plaque commemorating the twinning with Jaffna and the celebrations to mark the Tamil  Heritage month in January this year. He will be pushing for Kingston to recognise January as the Tamil heritage month following the declaration by the London Assembly early this year.
Kingston Liberal Democrats 5 point plan for Greener, Fairer and Safer borough.
1. Supporting young people and the most vulnerable.

2. Greener Kingston

3. Quality homes for local people

4. Greater local facilities

5. Support our communities and local businesses.
North Cheam, Sutton - Param Nanda (Conservatives)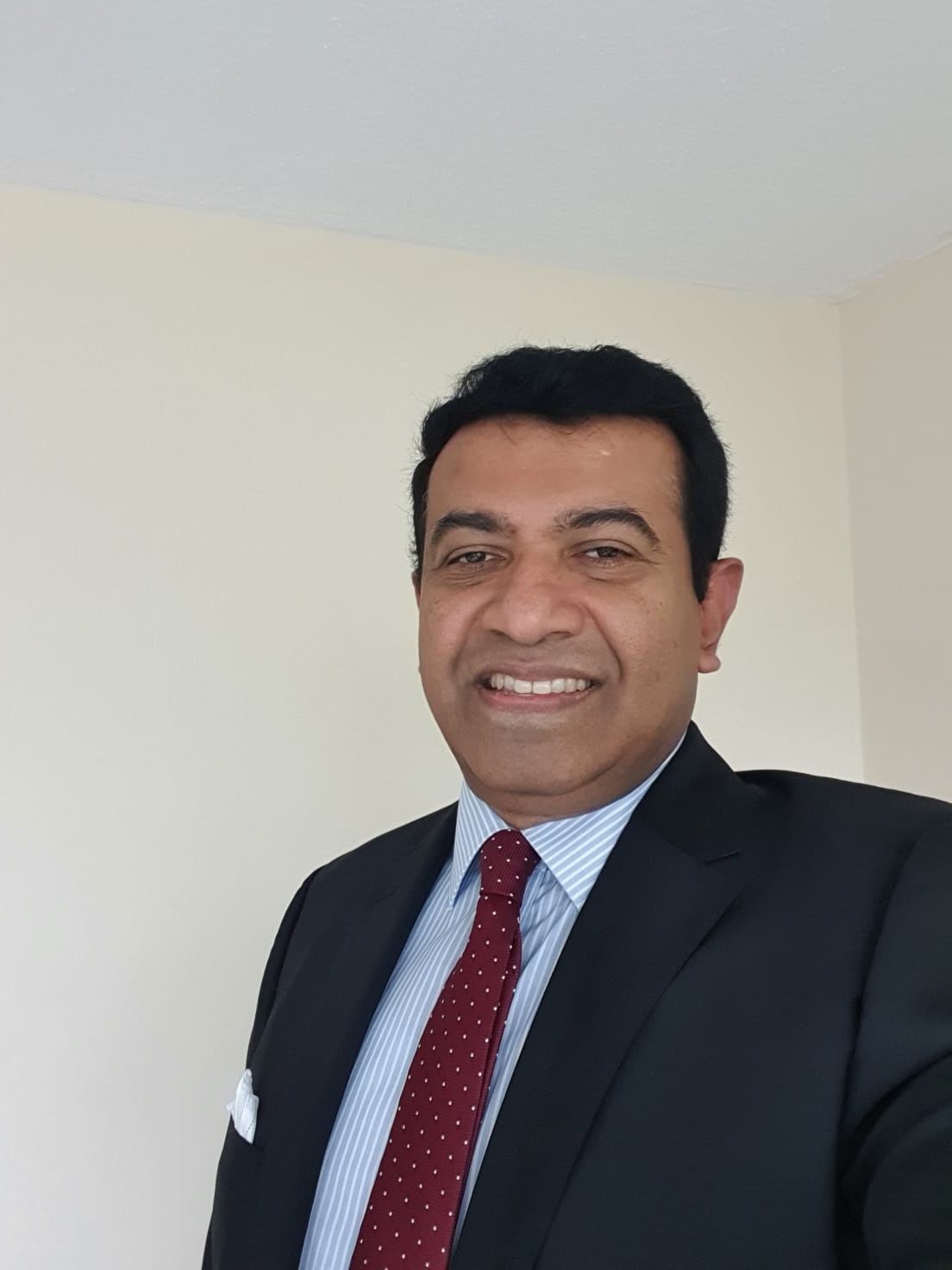 "My aim is to make sure this is the borough every resident can enjoy and call home," Nanda told Tamil Guardian.
He stressed that at the core of his campaign was ensuring that the council was listening, consulting and responding to constituents' concerns, 
If he was elected he vowed to be proactive when working with residents and local businesses to ensure that they get the support needed. He further added that there were changes the council could bring in that would improve residents' lives such as ensuring that fly-tipping was unrestricted and acting to ensure the streets are clean. Other priorities include regenerating the high streets and planting more trees.
He also stressed that a priority would be ensuring that children in need and the elderly can get the full support that they need. He added the need to curb crime whilst also providing vital support for Black and Ethnic Minority communities with regard to their visa status and housing issues.
"I will be a voice for all in this diverse community" he stated. 
Sutton Stonecot - Cumar Saha (Liberal Democrats)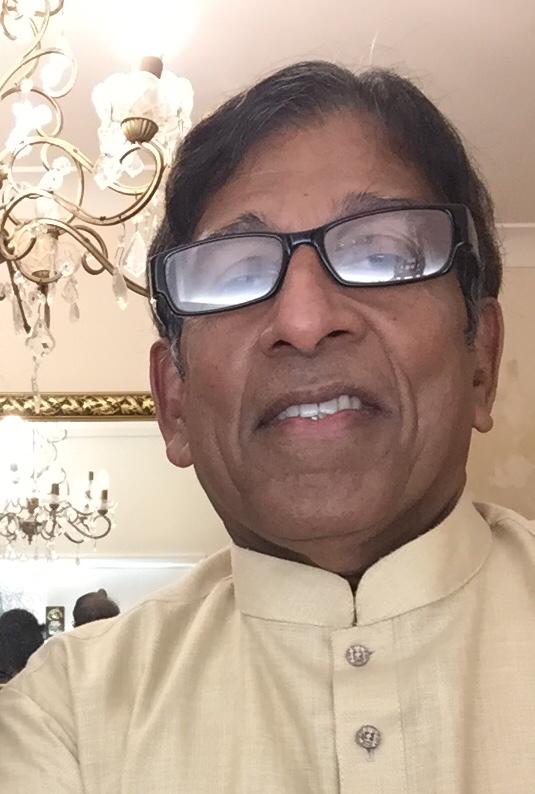 Cumar Saha has lived in Sutton for 30 and graduated in Electronics Engineering from the University of Westminster. Following his studies, he joined the telecom industry and gradually developed my career in telecom and worked at a senior management level in the international telecom organisations in the UK, Australia, Germany, Sweden,  Oman and China. 
He is also deeply involved in the community's education and charitable organisations.
As part of his campaign, he has pledged to crack down and speeding to make Stonecot safer.
His campaign states that they will:
- Work with the police to tackle catalytic converter thefts

- Liaise with Neighbourhood Watch to combat burglaries

- Tackle speeding on residential roads
Sutton North - Rama Mohan (Conservatives)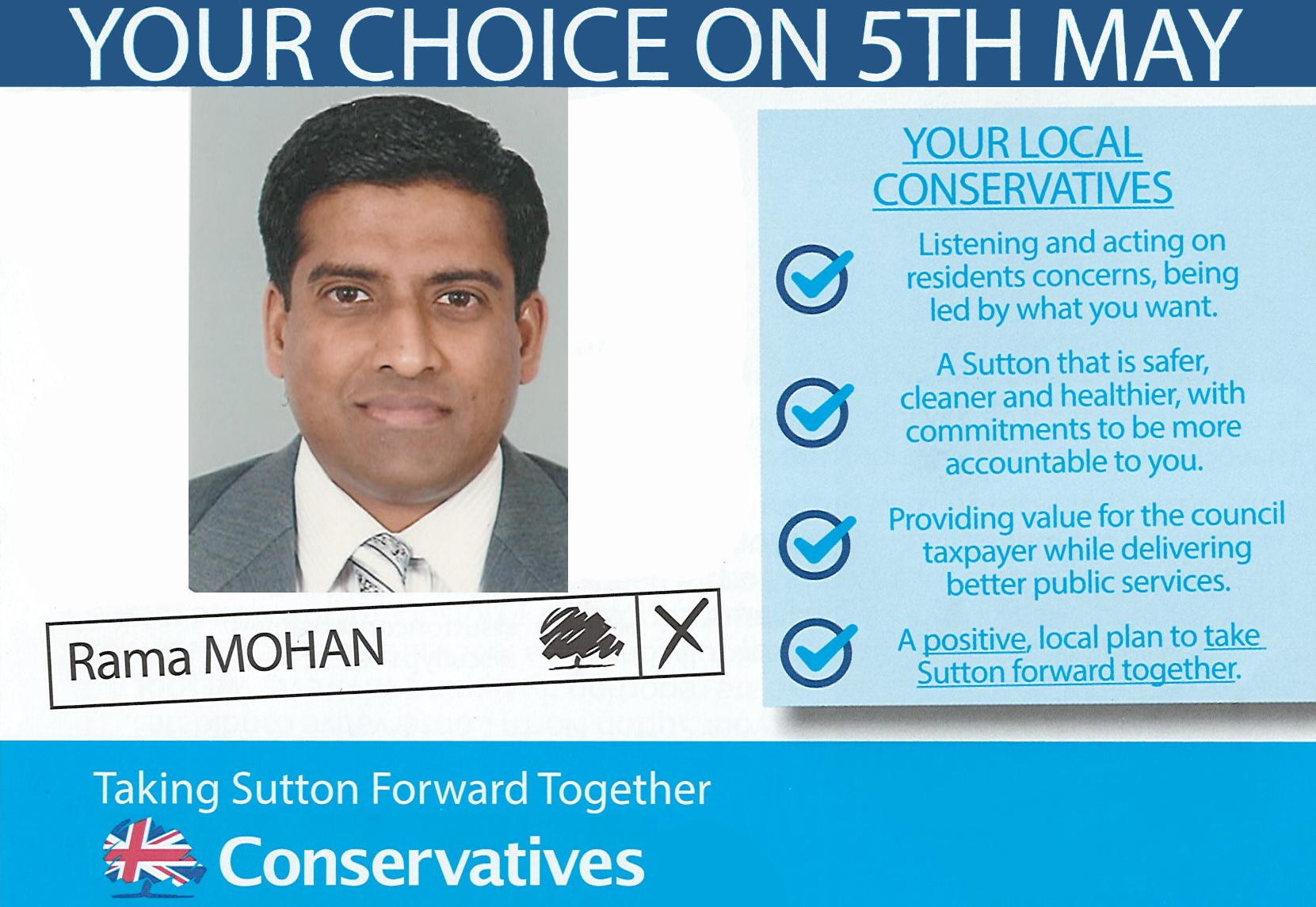 "Increasingly Sutton Council are not listening to the people's voice," Rama Mohan told Tamil Guardian. "They have grown complacent in recent times" and have ignored people's will and have implemented schemes such as road closures which have little or no support among the residents.
He emphasised that Sutton is charging one of the highest Council Tax among London Borough and the residents are not getting the service from the Council they deserve.  They have raised council tax by around 20% in the last four years.  A lot more could be done to cut a lot of waste and improve efficiency in the council operations,  I like to see Sutton Council to provide better service and better value for money.
Speaking on the Tamil community in Sutton, he noted that despite a sizeable population in Sutton and Wallington there were no provisions to allow for information in Tamil. He further stressed the massive contribution Tamils have made to the county over the years.
"During the pandemic, many of the Tamils has risked their own lives to serve the country, especially providing frontline services in the hospitals, as doctors, nurses, care home workers. That's the great thing. They were dedicated to supporting the most vulnerable, the elderly unable to leave their homes, as well as those who struggled with English as a second language."
He added that whilst steps had been taken to recognise the contribution of Tamils in UK, more needs to be done.
As a long term resident, I want "Sutton to be great again"
Hanworth, London - Allan Joseph (Conservatives)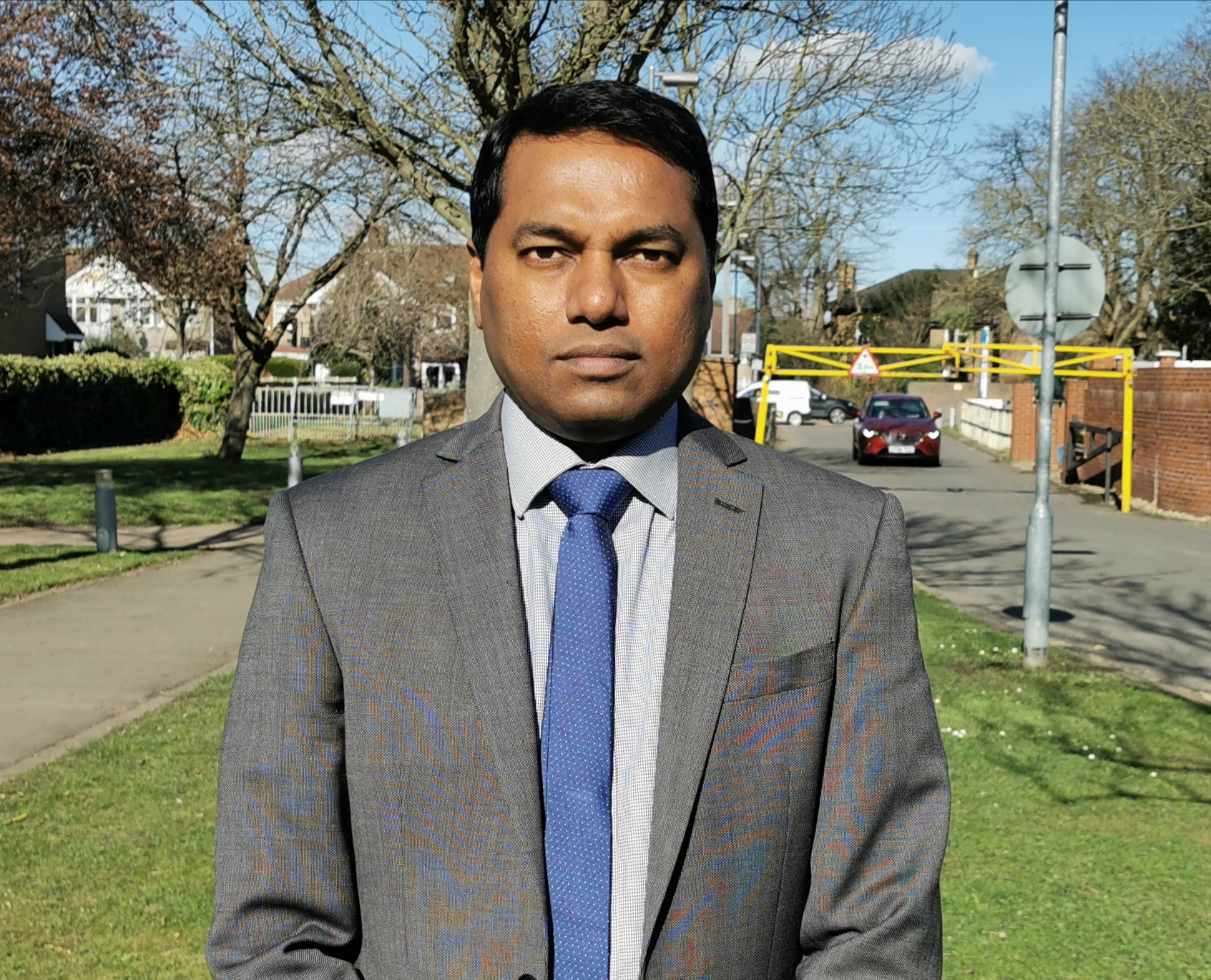 Security is at the heart of Allan Joseph's campaign, having previously run and expanded the neighbourhood watch. Allan stressed that more must be done to tackle crime and protect clean spaces in his constituency.
"I want to be a voice for the residents," Allan told the Tamil Guardian. He stressed his connection with the Church of the Living God, a local Tamil church, and St. Richard's Church.
He added that more needs to be done to celebrate Tamil culture such as by properly funding various cultural festivals. 
Allan further maintained the need to increase opportunities for young people to support their journey into professional careers.
He also noted that he is the co-founder of the charity Agal Counselling, a charity focused on supporting South Asian communities' mental health problems and domestic violence.
Throughout the pandemic, Allan helped the school deliver home learning packs to the children during lockdown and distributed food and medicine to vulnerable people within Feltham Heston. He also supports refugees who have landed in Heathrow. 
We need your support
Sri Lanka is one of the most dangerous places in the world to be a journalist. Tamil journalists are particularly at threat, with at least 41 media workers known to have been killed by the Sri Lankan state or its paramilitaries during and after the armed conflict.
Despite the risks, our team on the ground remain committed to providing detailed and accurate reporting of developments in the Tamil homeland, across the island and around the world, as well as providing expert analysis and insight from the Tamil point of view
We need your support in keeping our journalism going. Support our work today.
For more ways to donate visit https://donate.tamilguardian.com.