27 October 2018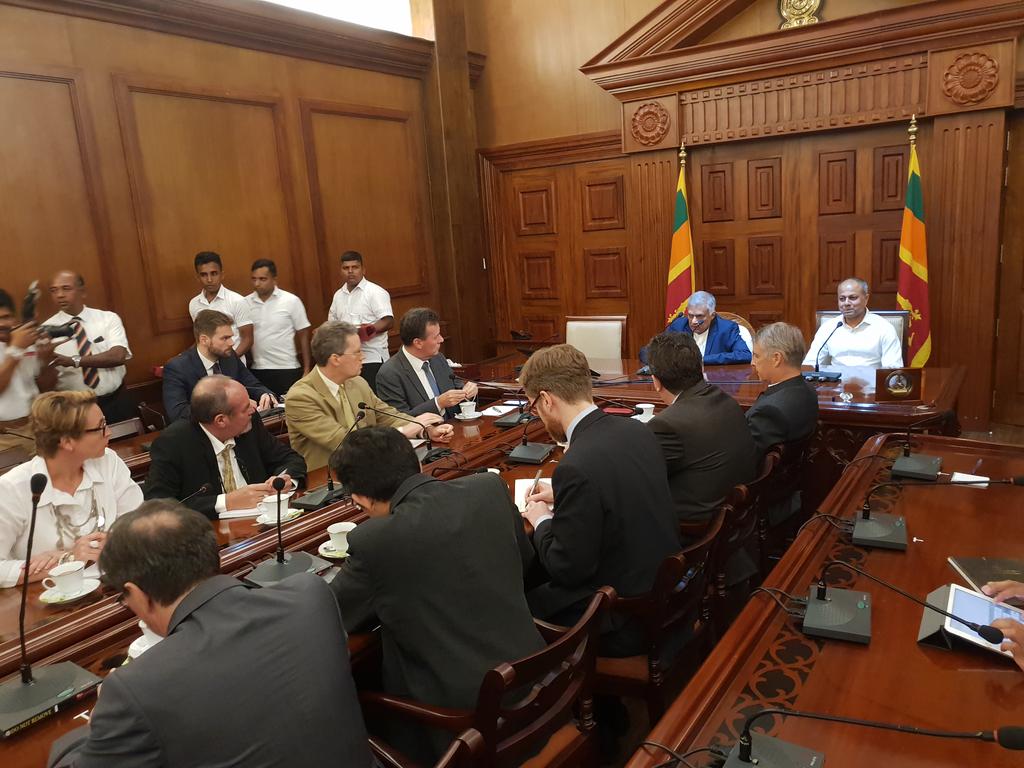 Leader of the United National Party (UNP) and current Prime Minister, Ranil Wickremesinghe met with the ambassadors from the US, UK, EU, India, Japan, China and Australia today in Temple Trees to discuss the current constitutional crisis.
UNP supporters rallied outside Temple Trees today in opposition to the decision taken by President Maithripala Sirisena to sack Ranil Wickremesinghe as Prime Minister.
In a joint statement taken yesterday the EU alongside ambassadors from France, Germany, Italy, the Netherlands, Romania and the UK High Commissioner said they were monitoring the situation.
"We urge all parties to fully act in accordance with Sri Lanka's constitution, to refrain from violence, to follow due institutional process, to respect the independence of institutions, and freedom of media," the joint statement said.