16 December 2018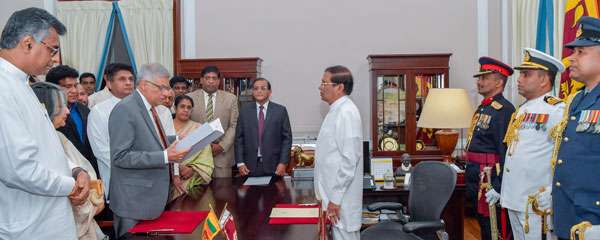 Following almost two months of political turmoil, the UNP leader Ranil Wickremesinghe was today sworn back in as Sri Lanka's prime minister at the Presidential Secretariat. 
Wickremesinghe was sacked by President Sirisena on October 26, who appointed the former president, Mahinda Rajapaksa to replace him. Rajapaksa yesterday said he would be resigning as prime minister following the Supreme Court's ruling that Sirisena's action were illegal.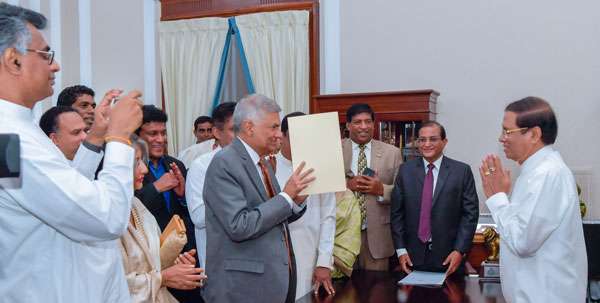 Speaking after he was sworn in today, Wickremesinghe said  he "was committed to bringing back normalcy". 
Sri Lanka's political turmoil as led to a declining rupee, downgrading of the country's sovereign by credit agencies and a suspension in international funds.