23 November 2019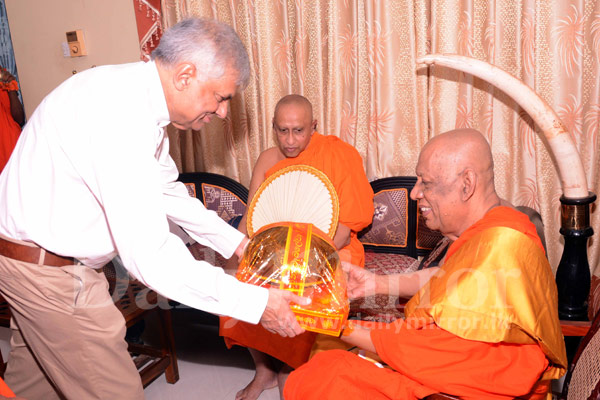 File photograph.
In the wake of the United National Party's (UNP) loss at last week's Sri Lankan presidential elections, Ranil Wickremesinghe called on the party to examine on how it lost its Sinhala Buddhist voter base and forge ahead with Buddhist principles.
"Our attention should be focused on the loss of Sinhala Buddhist voter base for the party," said Wickremesinghe, who resigned from the post of prime minister this week. "We need to especially look into why we lost the Sinhala Buddhist votes."
He went on to claim responsibility for the party's triumph in the North-East, claiming he "took over the responsibility" for those regions.
"This party needs to pay more attention on the loss of Sinhala Buddhist voter base," he added. Nothing like this has happened to us before. We should look into it specifically."
"As Buddhists we should not point fingers if something went wrong. As Buddhists, we need to understand the mistake. Once we understood that mistake, we have to take steps to correct it. Only when we understand such a correct Buddhist principle can we move forward."
"So let's take this program forward as a new United National Party with the blessings of the Maha Sangha."
His comments come in the wake of a resounding defeat for the party to Gotabaya Rajapaksa's Sri Lanka Podujana Peramuna. Both parties campaigned on staunchly Sinhala Buddhist platforms, vowing not to prosecute Sri Lankan troops accused of war crimes and extensively paying deference to senior Buddhist clergy.