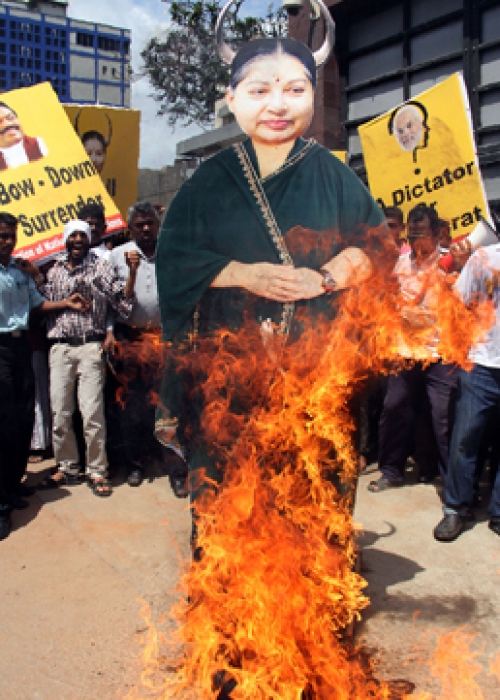 Photograph Tamilwin
Protesters gathered outside the Indian High Commission in Colombo this morning protesting against the newly elected Indian Prime Minister Narendra Modi, and the Tamil Nadu Chief Minister Jayalalithaa.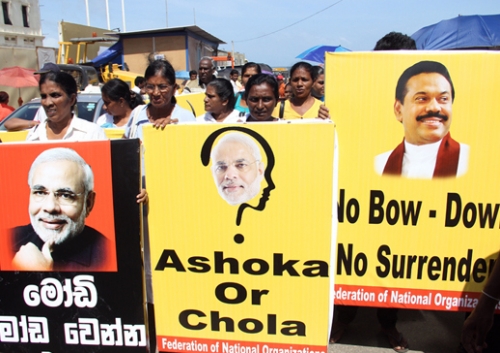 Photograph Tamilwin
Calling on President to not to "bow down" or "surrender", protesters condemned what they said was 'Indian interference' into Sri Lanka's affairs.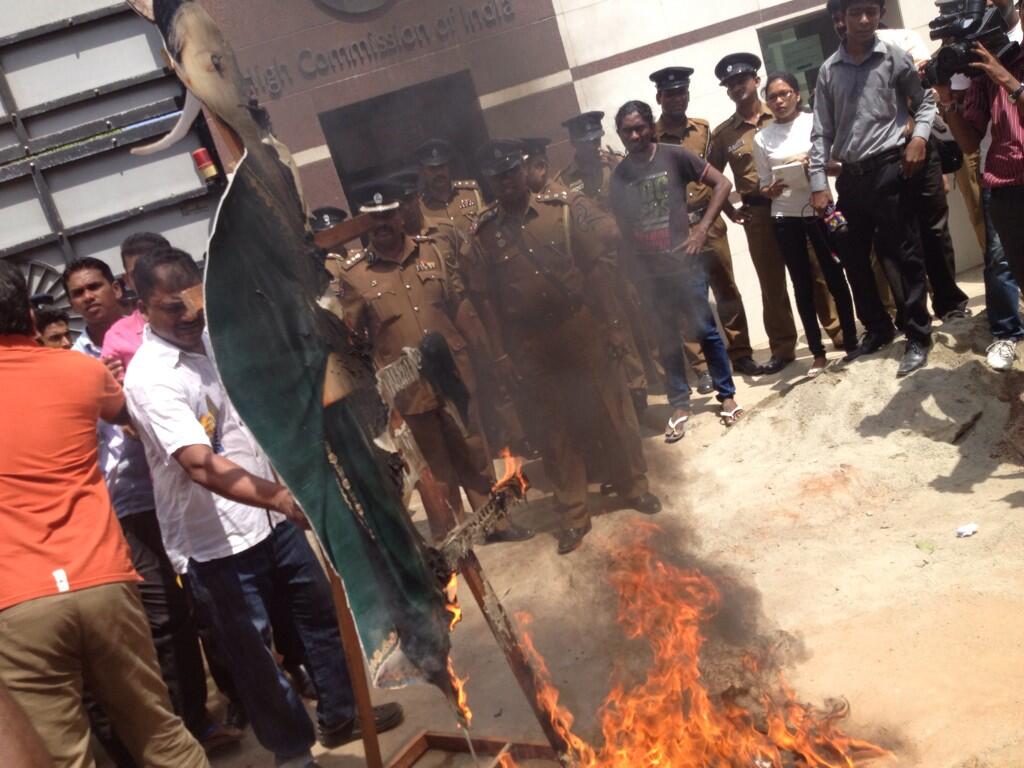 Photograph @AzzemAmeen

Burning an effigy of Jayalalithaa, protesters held placards in Sinhala and English, including one which depicted a photograph of Narendra Modi and caption: "Ashoka or Chola?" - a reference to the ancient king of Ashoka in the north of India, and the ancient Tamil King Chola in the south.