02 February 2015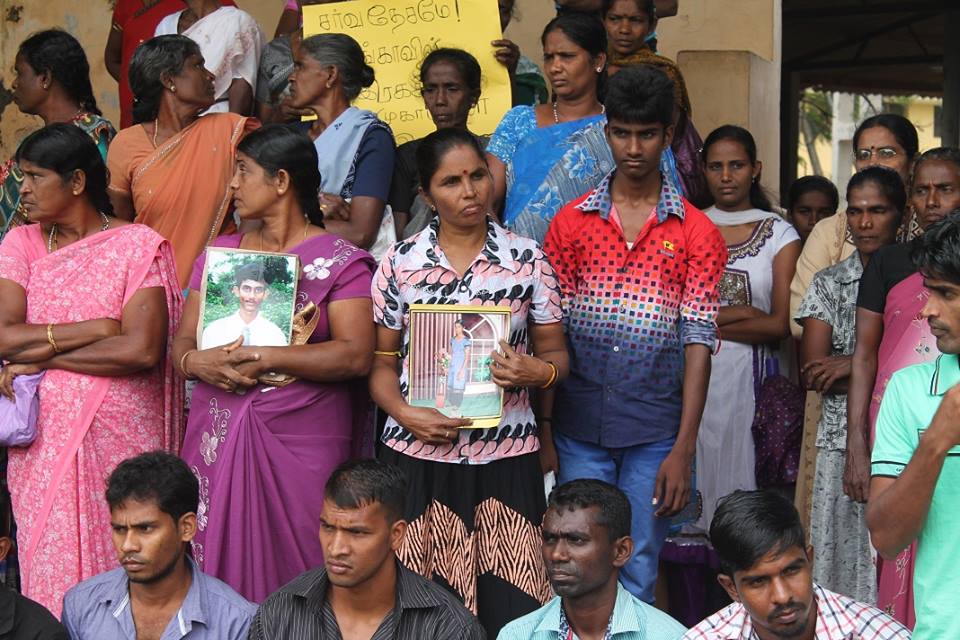 (Photos: Uthayan)
Tamil protestors in towns in the North-East have demanded the return of relatives from state custody.
A demonstration in Vavuniya, organised by the Vavuniya Citizens Group and a civil society organisation from across the North-East called Naangal, was attended by parents, children and other relatives of people who were disappeared, who surrendered to the army during 2009 and other political detainees.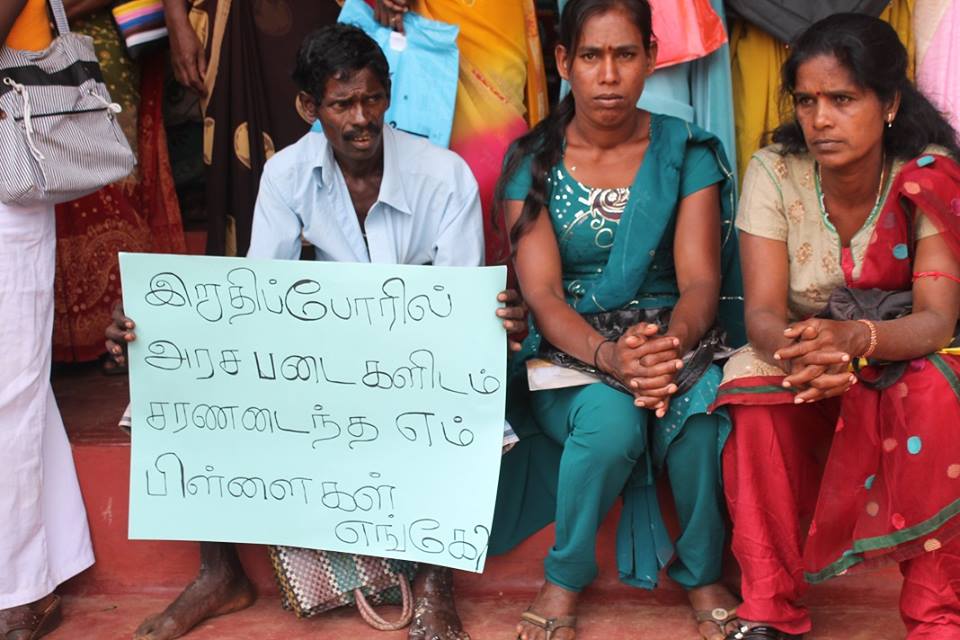 "Where are our children who surrendered to government forces during the end of the war?" this placard in Vavuniya says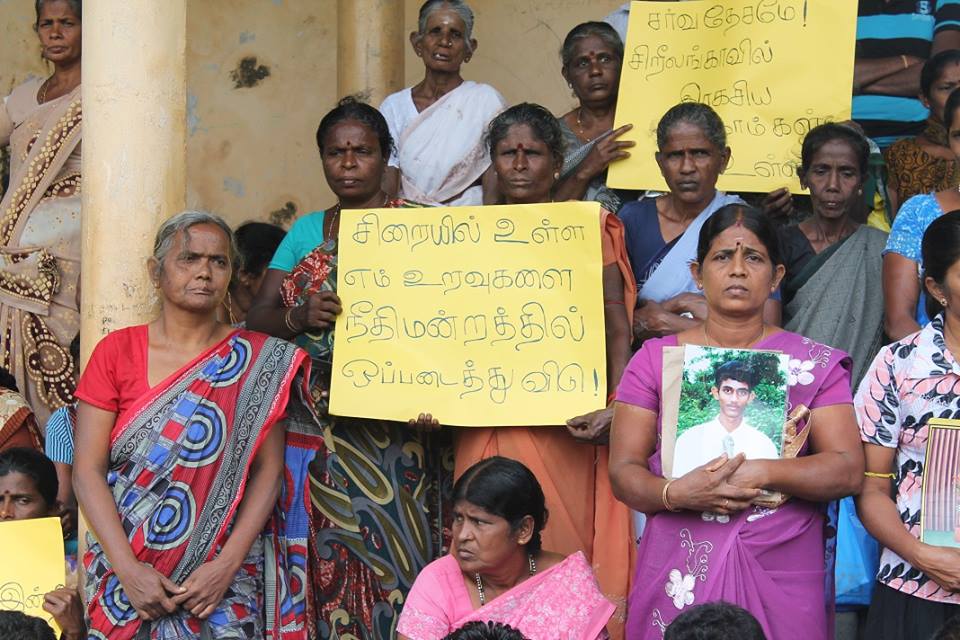 Placard saying "Bring our detained relatives before a judge" held by woman at Vavuniya protest
Another protest was held in Trincomalee, organised by Naangal, the Disappeared and Missing Persons Relatives Organisation and the Trincomalee District Women Congress. According to the Uthayan, hundreds of people took part and demanded the return of their relatives who were kidnapped and disappeared.
Protestors in Trincomalee
Protests by the group were also held in the eastern districts of Ampara and Batticaloa.

In a statement released on January 31, the Vavuniya Citizens Group and Naangal condemned the ongoing arrest of Tamils under the PTA and use of torture in detention camps and demanded these issues be addressed. 
Vavuniya residents call for accountability, justice and repeal of PTA (02 February 2015)