21 July 2019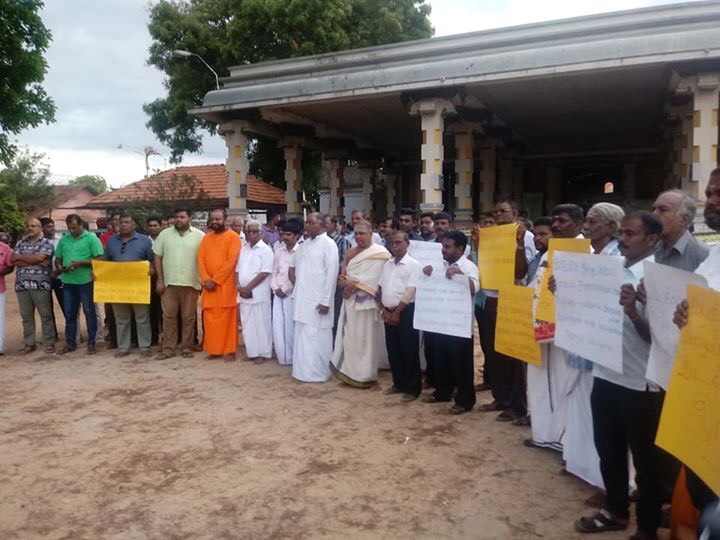 Tamils in Jaffna protested on Saturday against the assault by Sinhalese traders of a Hindu spiritual leader and a temple landowner in Trincomalee last week.
During a protest against the destruction of a Hindu temple at the Kanniyaa hot well site, two representatives - Saivite leader Akarthiyar and the landowner of the temple Ms Kokilaramani - were assaulted by Sinhalese traders who splashed them with hot tea, when they were summoned by police for mediation talks.
Representatives of religious groups and politicians protested in Jaffna, condemning the assault and condemning police and security forces who stood by.