30 July 2019
A prominent investigative journalist, was forcefully arrested by Tanzanian police, who are looking into his citizenship, despite a 2013 government probe which concluded that his citizenship was not an issue.
Erick Kabendera, who has written for many international publications, was arrested on Monday by plainclothes police at his home on the outskirts of the commercial capital, Dar es Salaam.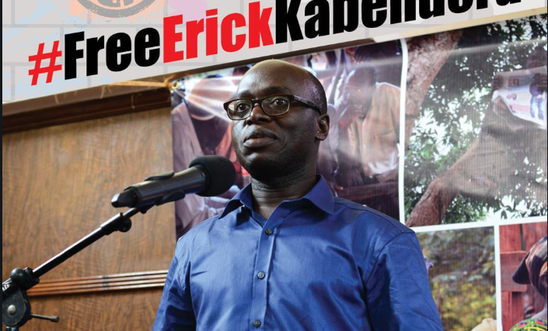 Photograph: Amnesty International 
Police spokesperson, Lazaro Mambosasa, said Kabendera was arrested after refusing to heed a summons.
"We're continuing to discuss his case with the office of immigration, and we're handing it over to them to clarify his citizenship," Mambosasa said.
New York based Committee to Protect Journalists (CPJ) said it was concerned about Kabendera's safety.
"The manner in which this journalist was taken, by men claiming to be police, is very ominous and further evidence that the press is not safe in President John Magufuli's Tanzania," said Muthoki Mumo, the CPJ's sub-Saharan Africa representative.
Since Magufuli, was elected in 2015, and has become known as "The Bulldozer" as his administration has banned some newspapers, sent journalists into exile, restricted opposition rallies and detained dozens of activists.
Magufuli denies restricting media freedom.
In his most recent article, Kabendera published a story about the infighting of Tanzania's ruling party, Chama Cha Mapinduzi (CCM), with the headline "No end in sight as Tanzania's ruling party CCM goes for 'dissenters'."
Amnesty International has called for the immediate and unconditional release of Kabendera. Joan Nyanyuki, Amnesty International's Director for East Africa, said the arrest was "an attack on press freedom and further underlines the rising repression of journalists and perceived government critics in Tanzania, where people have been killed, physically assaulted."