03 March 2013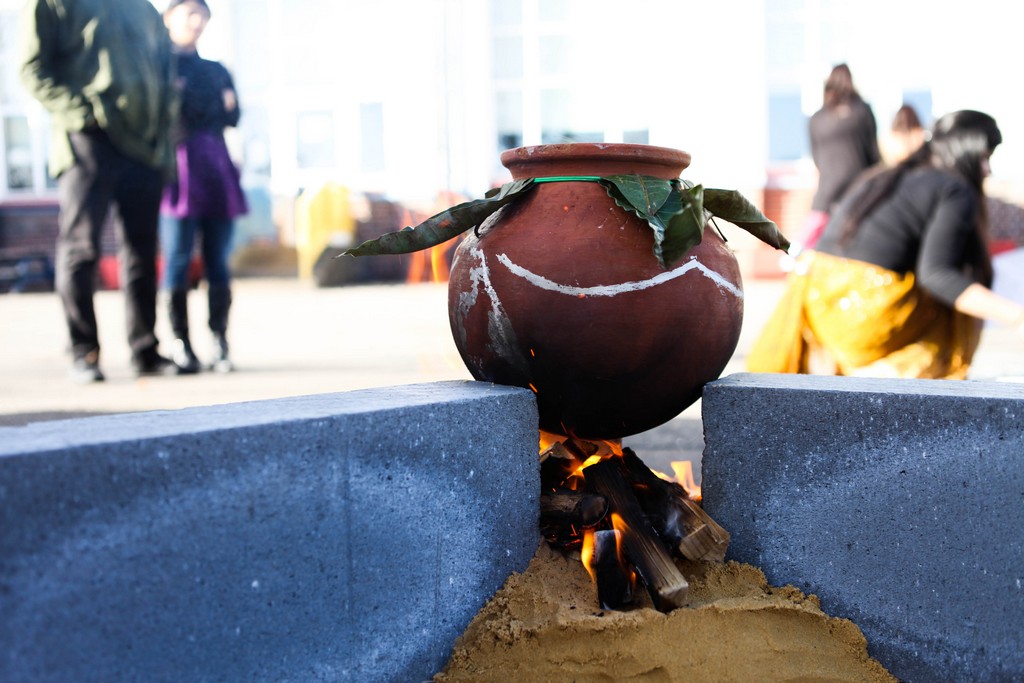 Tamil youth in the UK celebrate Thai Pongal and Tamil new years
Tamils across the world celebrated Thai Pongal and/or new years last month. Check out celebrations amongst British Tamil youth at the TYOUK and Canadian Tamils at the CTC's 6th Annual Thai Pongal Gala...
TYOUK
In the midst of an icy winter's morning in London, with a blink of sunshine, TYO UK members gathered together to celebrate the ancient Tamil festival of thanksgiving, Thai Pongal.
 A fire wood hearth was set up using three bricks and cooking began by putting a pongal paanai (pot) with water and milk on the hearth.
Waiting with a cup of hot tea in hand, members came together to design and produce a kolam, as the pongal pot began to simmer.
As time drew near, they anxiously awaited around the paanai, hoping the milk would boil over the side of the paanai directed towards the sunlight, as a sign of good luck.. And so it did!
As the milk boiled over, there were cheers all round, as members took turns to ceremoniously put a handful of rice into the paanai.
Canadian Tamil Congress' 6th Annual Thai Pongal Gala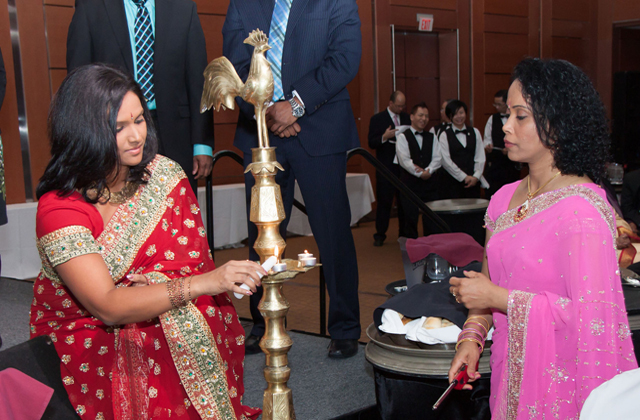 NDP MP Rathika Sitasabieasan lights the traditional lamp
Celebrating Thai Pongal in lavish style, Canadian Tamil Congress held its 6th annual Thai Pongal gala dinner on 19th January.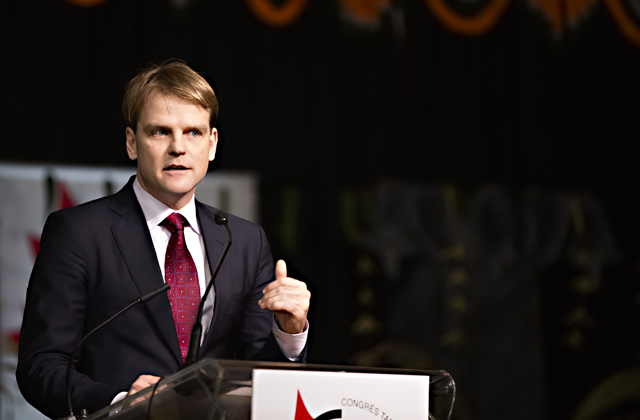 Chris Alexander, MP and Parliamentary Secretary to the Ministry of National Defense
Over 1000 guests included leaders and political representatives from the federal, provincial and municipal levels of government such as the Deputy Mayor Jack Heath for City of Markham, Dr. Helena Jackzek, MPP Oakridges-Markham for Government of Ontario and Chris Alexander, MP Ajax-Pickering for Government of Canada, as well emerging artists, business owners, renowned writers, community builders and faith leaders.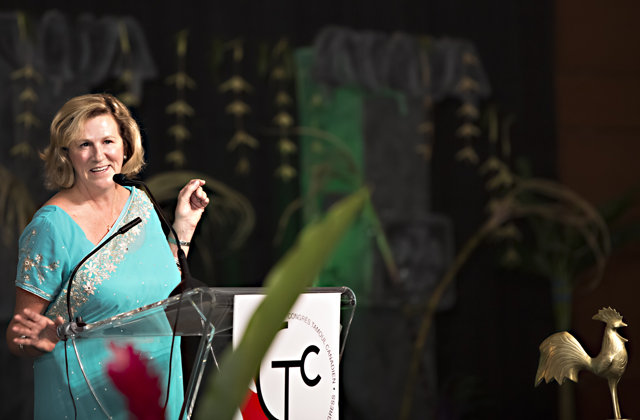 Dr Helena Jaczek, MPP for Oak Ridges (Markham)
Addressing the guests, CTC President, Suntharamoorthy Umasuthan, outlined the organisations plans for the year to come, stating "we are redoubling our effort this year with the Canadian Government and the international community to call for an independent international investigation into war crimes and crimes against humanity committed in Sri Lanka."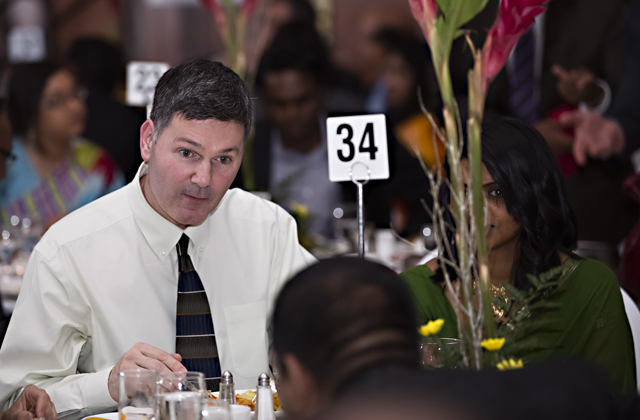 Toronto Councillor Glenn De Baeremaeker
During the event, a Tamil language version of 'Still Counting the Dead: Survivors of Sri Lanka's Hidden War' by Frances Harrison was also launched, with the book first being presented to Prof. Craig Scott MP for Toronto-Danforth by Prof. Sharry Aiken of Queens University.
Acknowledging excellence in public service, CTC presented a number of awards to a wide spectrum of individuals.
See here for more.