04 April 2019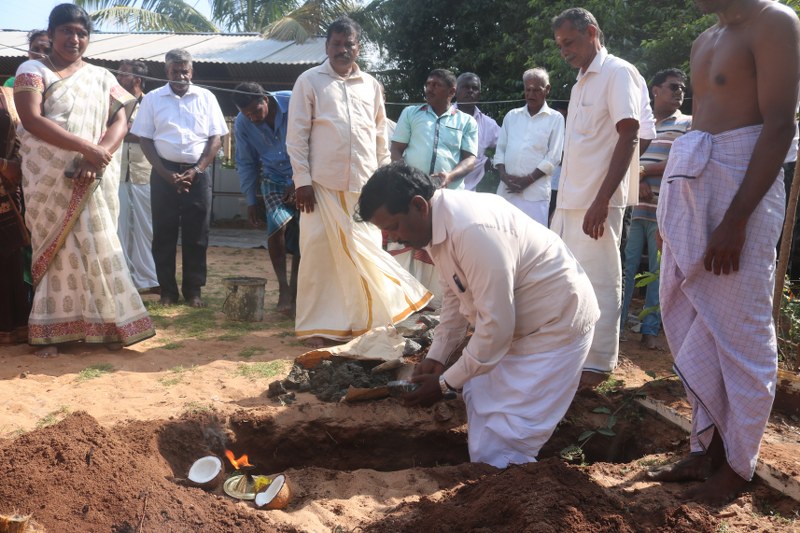 Ravikaran lays foundation stone for new building at Neeraviyadi temple. 20 Jan 2019 
Sri Lankan police have summoned the former Northern Provincial Council member, T Ravikaran for an interview on April 7, amid ongoing tensions after Buddhist monks stormed a Tamil festival. 
In January locals in Semmalai, Mullaitivu had attempted to hold a pongal celebration at the Neeraviyadi Pillaiyar Temple and lay a foundation stone for a new temple building, when a group of over 40 people, led by a Sinhala Buddhist monk, interrupted festivities and demanded they be halted.
The storming of the temple came after residents complained and protested against an illegally erected Buddha statue in Mullaitivu.  
Police began investigating the incident after a complaint was filed by a Buddhist monk. The prompt action following the monk's complaint was criticised by residents who pointed out the police had nothing to resolve their complaints about the storming of the festival.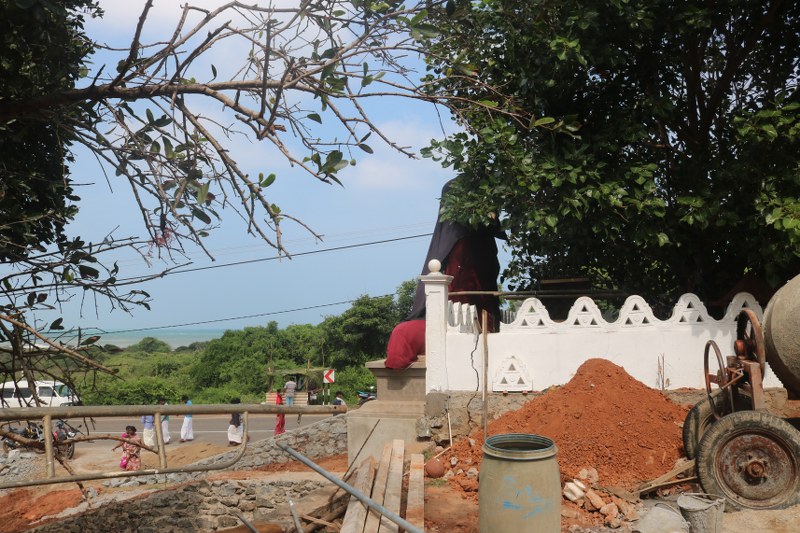 Residents accuse the Buddhist groups of constructing a large Buddha statue that encroaches on the generations old Hindu temple. The construction, is reportedly being supported by Sri Lanka's archaeological department.
In 2013, a Sinhala Buddhist monk from Maradana – Colombe Medalange – had with the help of the Sri Lankan army, set up a hut on the occupied temple's land and taken up residence there.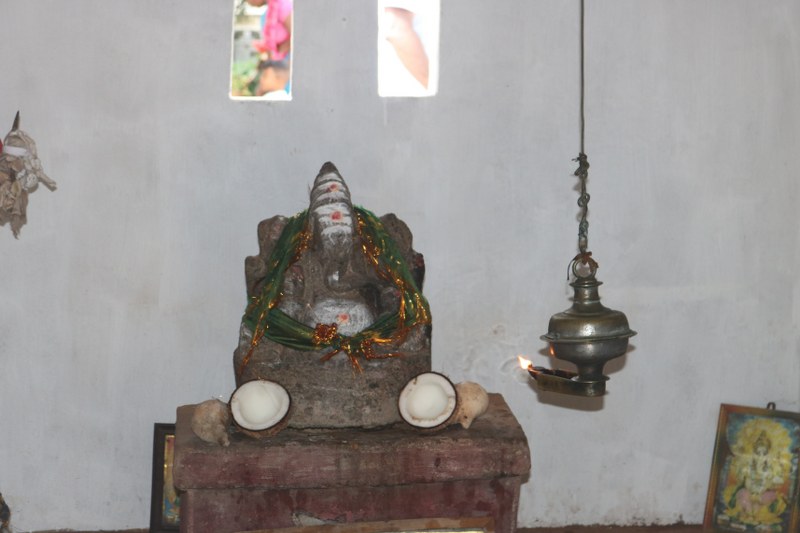 Locals said the Hindu temple had been there for generations and that Tamils had worshipped there until the very final stages of the war when they had become displaced. Worship activities had not resumed after the war due to the locals' fear of the surrounding army camps.