13 May 2019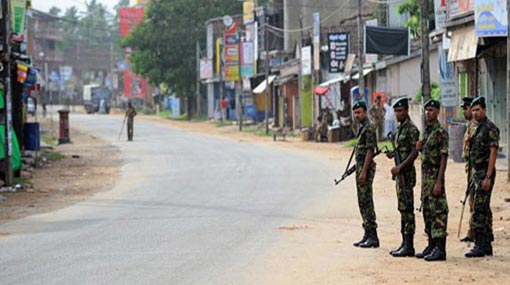 Sri Lankan police imposed a curfew yesterday on Chilaw after widespread violence targetting Muslim homes, businesses and mosques. 
The army fired shots into the air after locals stormed the town centre accusing Muslims of planning an attack. 
The curfew is to be in force until 4am tomorrow local time. 
Citing the anti-Muslim violence the government today imposed a temporary ban on social media networks including WhatsApp and Facebook. 
"Social media blocked again as a temporary measure to maintain peace in the country," the director general of the government information department, Nalaka Kaluwewa told Reuters. 
Almost two hours of anti-Muslim violence was also reported to have taken place in Kiniyama, a Muslim majority town surrounded by Buddhist villages, with witnesses describing "hundreds of attackers". 
Read more here.