04 February 2018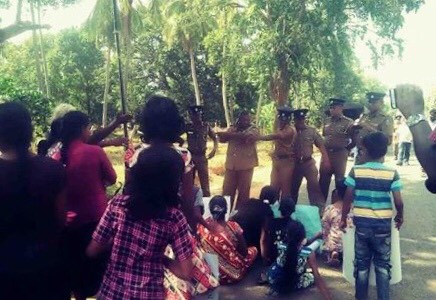 Sri Lankan police officers tried to stop families in Keppapulavu who have been holding a continuous protest against land occupation by the military, from marking Sri Lanka's Independence Day with black flags. 
The families who have been protesting for 339 days today, carried black flags and placards condemning the celebration of 'Independence Day' whilst they said Tamils were denied their freedom. "We detest it and we oppose it," the families said.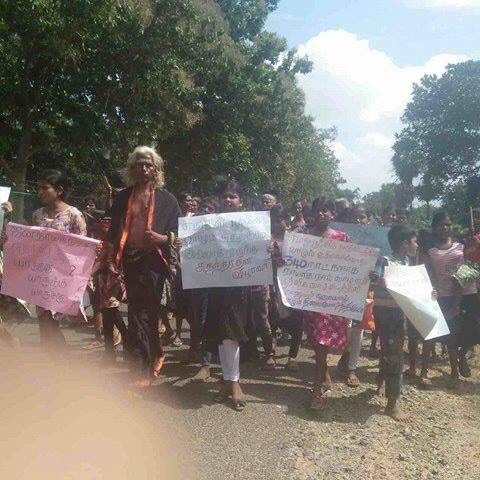 As they attempted to hold a demonstration in front of the Keppapilavu army base, Sri Lankan police officers ordered them to stop. The army closed the main road going towards Keppapilavu after protesters refused to stop their demonstration.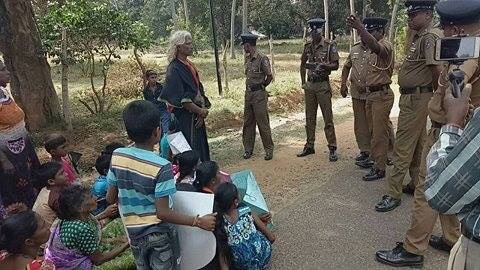 Sri Lanka celebrated its 70th Independence Day today with military parades in Colombo, as well in Jaffna. A number of Tamil organisations have condemned the celebration, opting to mark the day with black flags instead.