22 June 2020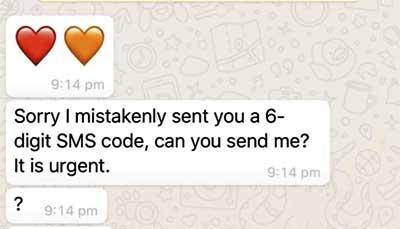 Attempted phishing attacks aimed at journalists has led to Colombo-based website Groundviews shutting down a WhatsApp group earlier this month, over fears of cyber attacks.
According to Sanjana Hottutuwa, founding editor of Groundviews the phishing attempt stemmed from a message forwarded to someone outside of the WhatsApp group which was then traced back to the group. 
Hottutuwa informed Groundviews WhatsApp group members: 
"After careful consideration, in light of how a cloned mobile number on the original Groundviews WhatsApp updates group sent messages to others on it, I am shutting these groups down."
Hottutuwa also recounted a comparable incident that took place close a couple of years ago. "This isn't the first time subscribers on these groups have been harvested. At a consequential provincial election a few years ago, a candidate contesting in Colombo (with the SLPP) sent unsolicited propaganda to members of the group after harvesting subscribers." 
Groundviews added,
"What's happened now - and likely to happen again - is a security risk that will grow at pace with the general surveillance landscape in Sri Lanka."