30 June 2020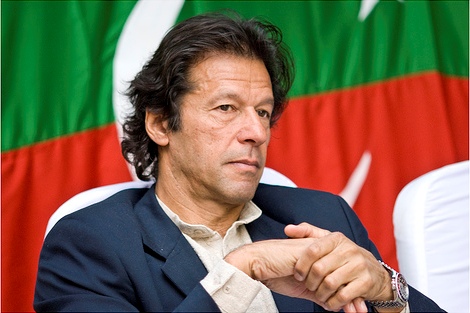 Pakistan's Prime Minister Imran Khan congratulated Sri Lanka on its efforts to fight COVID-19 in a telephone conversation with Gotabaya Rajapaksa last week, where the two leaders discussed a range of issues including debt relief and the situation in Jammu and Kashmir.  
According to a statement from Khan's office, he "commended" Sri Lanka's efforts at containing the coronavirus pandemic. The Sri Lankan military has led Colombo's response, with thousands of people having been detained in 'coronavirus detention centres' and the task force overseen by accused war criminal Shavendra Silva. 
Khan also spoke of his 'Global Initiative on Debt Relief', as both governments struggle with debt repayments, amidst the economic damage caused by the pandemic. Colombo faces overwhelming debt repayments this year, with The Economist ranking Sri Lanka amongst its most vulnerable states this year.
"The Prime Minister shared his perspective on the grave situation in Indian occupied Jammu & Kashmir (IOJ&K) and underscored the imperative of peaceful resolution of the Jammu & Kashmir dispute," added the press release.
"Pakistan and Sri Lanka are bound by a close, friendly relationship based on mutual trust, mutual respect and sovereign equality."
Pakistan has held a close relationship with the Sri Lankan state for several years, including selling hundreds of millions of dollars worth of tanks, rifles, mines, rocket launchers and a multitude of other assault weapons to Colombo during the armed conflict. The arms were deployed by the Sri Lankan military during an offensive that massacred tens of thousands of Tamil civilians.