14 February 2019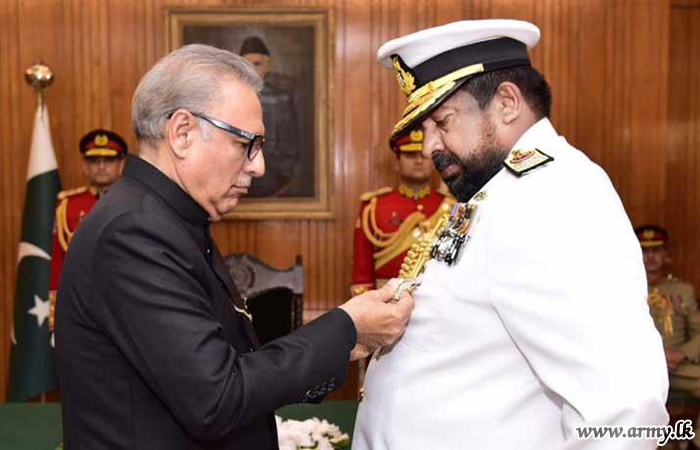 Pakistan's president has awarded the country's highest military award to a Sri Lankan navy officer who is currently on bail over aiding a key suspect involved in the abduction and murder of 11 Tamil youths.
Admiral Ravindra Wijegunaratne, Sri Lanka's current Chief of Defence Staff, was awarded the Nishan-e-Imtiaz medal by Arif Alvi at a ceremony in Islamabad on Wednesday.
Wijegunaratne studied at the  University of Karachi and is reportedly a "regular visiting lecturer" to the Pakistan Navy War College. An official Sri Lankan military website said the award was "highly restricted and prestigious", and "regarded as the highest award one can achieve in Pakistan".
The navy officer was released on bail by a Sri Lankan court in December, after he was accused of helping the main suspect accused of conducting the disappearances in 2008 evade arrest. During his hearing, journalists were attacked outside the court. Sri Lanka's Criminal Investigation Department also reported that the admiral had attempted to shoot and abduct a key witness who had previously testified against him and reportedly tried to get lead investigator Inspector Nishantha Silva removed from the case.
Though three arrest warrants had been issued for the admiral last year, he was not arrested at any point. Instead, he continued to make several public appearances, frequently appearing alongside senior government officials. Just last week, he appeared alongside Sri Lanka's president during Colombo's Independence Day military parade.