02 December 2018
The massacre of 32 Tamils in Othiyamalai, Mullaitivu by the Sri Lankan army in 1984 was remembered today with a new memorial unveiled at the site. 
On December 2,1984, men in the village were rounded up by soldiers, dragged to the village community centre where they were stripped naked and tied up by their clothes. 
Twenty-seven of the men were shot and killed on the spot. A further five were detained and are believed to have been murdered at a later date.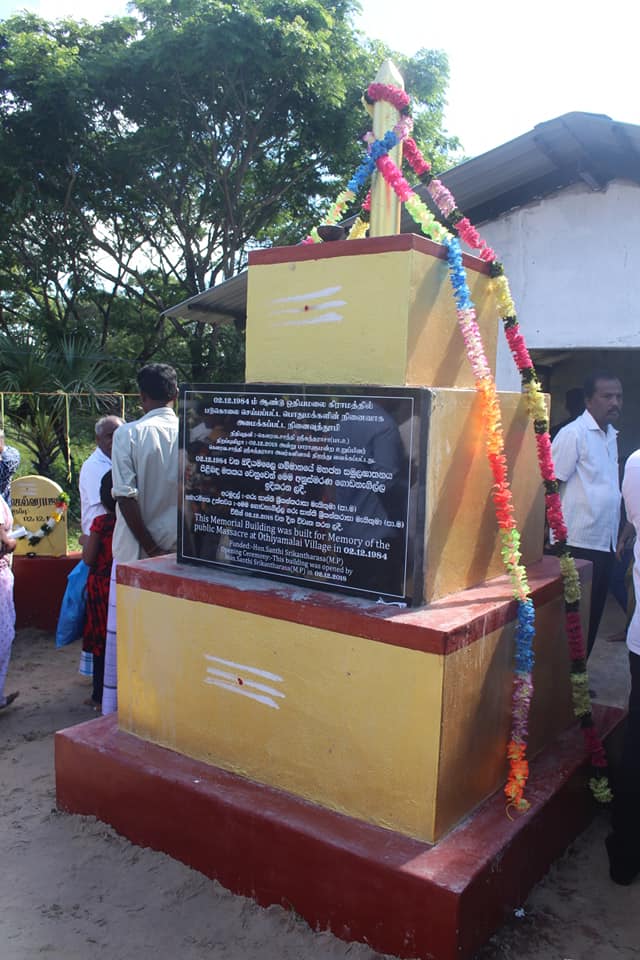 The original memorial built in front of the community centre was destroyed by the military during the final stages of the armed conflict. 
Lamps were lit and flowers were laid in remembrance of those who were killed.