06 November 2023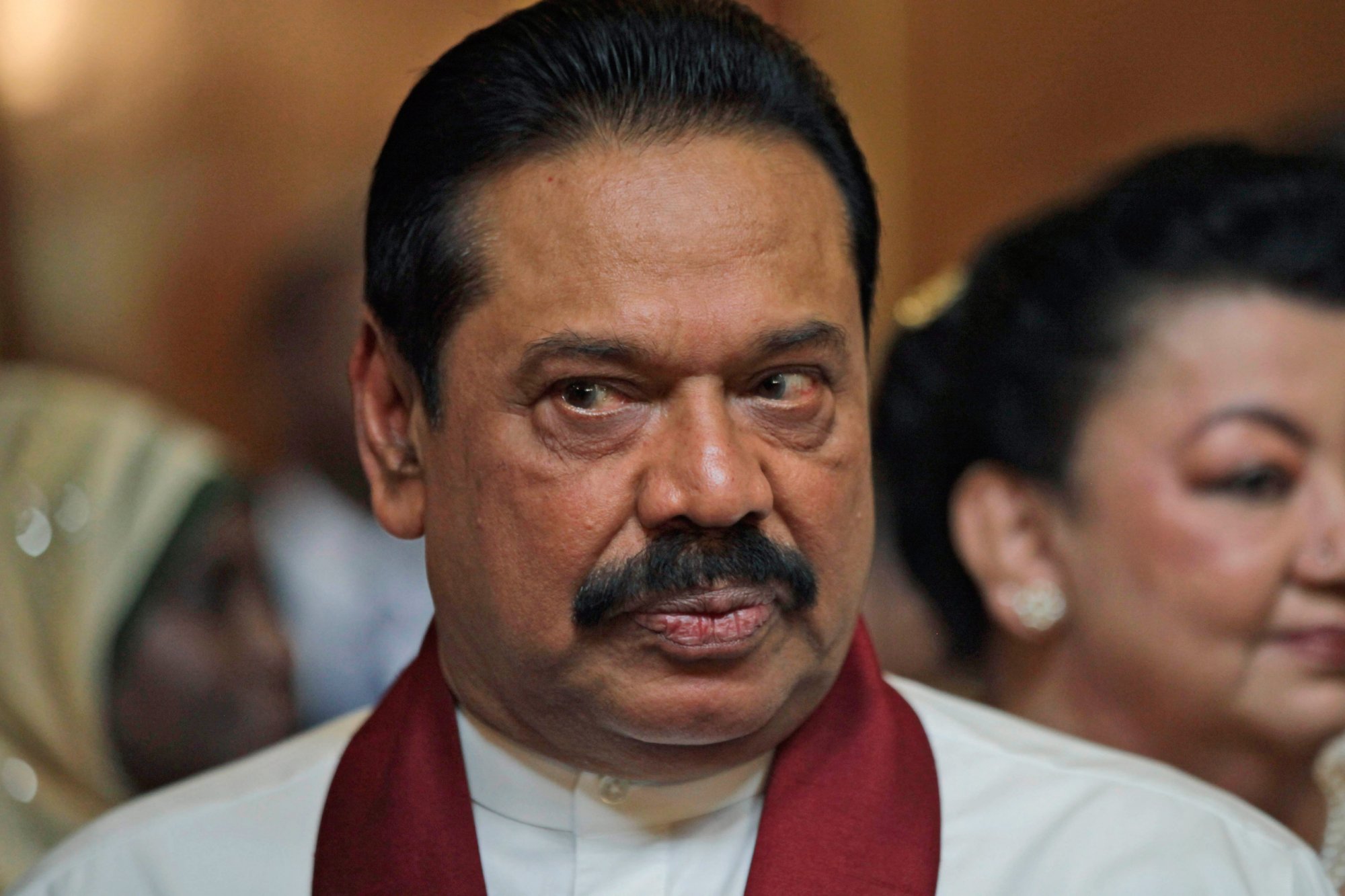 An Open Letter to Mahinda Rajapaksa
My dear Percival Mahendra,
I hope this letter finds you in good health.
What can impede your health as long as your buddy Ranil is there for you? Was it not because of the grace of Ranil you were saved from the electric chair? I mean, he claimed a few years ago that it was he who saved you from the electric chair. Not many people understood what he meant but I don't recall even a bit of whining from you then, so I am assuming it was he who came to your rescue when the Americans were threatening to bring war crimes charges against you and your beloved brother Nandasena Gota.
There was a lot of 'silly' talk in 2010 that the Americans were not happy with your election victory over Fonseka. And then came the presidential election of 2015. When the results came out, you really didn't want to step down. Remember you summoned the commanders of the security forces and were contemplating staying in power through unconstitutional means. And then the warning shots came, and you decided to back down, or to be precise, step down.
But you know, my dear Percival, you can't keep running away. The threat would eventually catch up with you. Now it looks like Channel 4 has implicated you in the Easter Bombings.
After losing to Sirisena, you could have chosen to retire. Yet, you chose not to do so. Having licked your wounds, you returned to power as any wounded animal would do. Now see where it has led you to. Your own people turned against you. Having nowhere to run, you sought refuge at Trincomalee Dock Yard naval base. What an irony!
I don't want to hurt your feelings by recounting how your brother Nandasena fled from the Presidential Palace, hid inside a ship, and then fled to Maldives. Even the Indians didn't want to take him. And from Male he travelled to Dubai, then Singapore and finally hid in Thailand.
So, what are your plans now? It looks like the British, the Europeans and the Americans are debating issuing travel bans to you, Nandasena and your inner circle. Surely, you don't want to face the fate of Robert Mugabe. Poor guy, he couldn't even go to Britain for shopping.
But what good is Britain for you? Do you remember how the Tamil Diaspora chased you with their roaring Tiger flags from Heathrow Airport, all the way to Oxford, and then down Pall Mall and Park Lane. When you thought you had defeated the Tigers, these people were haunting you, or to be precise, hunting you down with the roaring Tiger flag. I admire the brave face you put on then, whilst fleeing with your shoes flying behind you.
And then it was your brother Nandasena's turn when he went to Scotland. Poor guy! The Tamil Diaspora didn't even let him come out of his hotel. It took a great deal of negotiations by the Scottish Police to convince them to move out of the hotel estate.
I have sometimes wondered whether the British police were deliberately allowing you and Nandasena to be hunted down by the Tiger-flag-wielding Tamil Diaspora. I mean, none of this happened when you previously came to London twice: once to meet Tony Blair, and then Gordon Brown.
Why not consider going to Europe, perhaps Switzerland, and do some skiing in the Alps? But then you can't trust the Tamil Diaspora. They will chase you down every nook and corner of Europe. Even worse, they will come with the roaring Tiger flag, reminding you of the days you hid in your bunker fearing an air raid by the Tigers. So, it's better they issue a travel ban in Europe.
The Canadians have banned you and Nandasena, so there is no point in contemplating a visit to Niagara Falls to calm your nerves down. I mean, it must be really upsetting to know your secrets have been exposed by Channel 4. But it would be imprudent of you to go on a vacation to America. Remember, they have electric chairs there.
Your old pal Hugo Chavez must be turning in his grave, worried that he is not there to come to your rescue. Or, Venezuela would have been your destination numero uno.
Remember, Percival, as long as your buddy Ranil remains in power, you can stay safe in Medamulana. But you never know what the IMF is planning. There is a lot of silly talk nowadays that IMF is going to bring about another economic turmoil in Sri Lanka, so you don't want to end up like your old chum Muammar Gaddafi — being dragged down the road and being beaten to death by your own people.
But what about Russia? I mean, your buddy Putin would embrace you with open arms. As autumn and winter set in, you could chill out in Moscow. But mind you, the Ukrainians are attacking Moscow with drones and they may mistake your hotel as the hiding place of Putin and carry out a drone strike. So, you probably don't want to risk your life by visiting Russia, unless you want to hide in Siberia in the freezing cold.
You know what, Percival, I think China would be a great place for you. You helped them a lot. Never mind that you and your family benefitted massively through the projects the Chinese implemented in Sri Lanka. How else could you have millions of dollars in your bank accounts abroad? They say a friend in need is a friend indeed, and I have no doubts the Chinese would take you in. Remember, they are not like those guys in New Delhi.
I heard that you have been learning Western boxing lately, so why don't you go to the Shaolin Temple, where you can learn some Chinese boxing, or as the Chinese call it, Kung Fu. The temple is run by Buddhist monks so they may even help your find your inner peace.
I mean, it must really be difficult for you to find your inner peace, having massacred 147,000 Tamils just for the sake of remaining in power. You must be having a tough time trying to come to terms with the reality that you won on the military front but have lost on the political front.
How is everything else? Has Shiranthi been keeping well? Have your children decided to move abroad?
Write back to me.
Best of luck,
Sriskanda Rajah
We need your support
Sri Lanka is one of the most dangerous places in the world to be a journalist. Tamil journalists are particularly at threat, with at least 41 media workers known to have been killed by the Sri Lankan state or its paramilitaries during and after the armed conflict.
Despite the risks, our team on the ground remain committed to providing detailed and accurate reporting of developments in the Tamil homeland, across the island and around the world, as well as providing expert analysis and insight from the Tamil point of view
We need your support in keeping our journalism going. Support our work today.
For more ways to donate visit https://donate.tamilguardian.com.