01 November 2016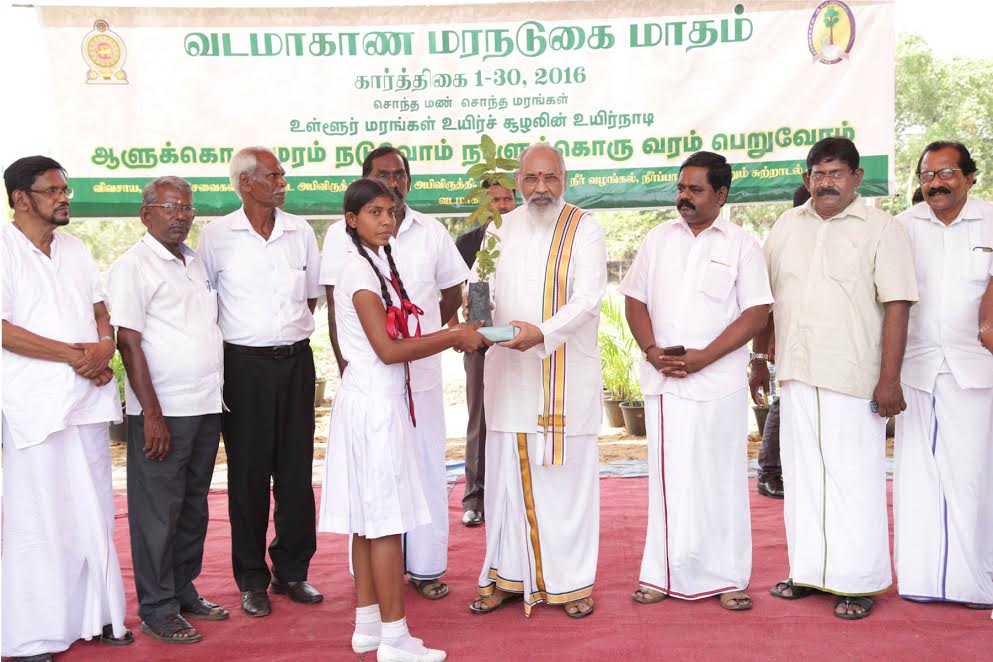 The Northern Provincial Council on Tuesday launched a tree planting initiative to span across the month of November in memory of all those who died in for the Tamil homeland. 
The opening event was attended by the chief minister C V Wigneswaran, the NPC ministers, P Ayngaranesan and Kurukularaja, and the Tamil National Alliance (TNA) MP S Sritharan. 
"During the month of Karthikai, in which, we jointly remember of all those who sacrificed their lives for our land, it is our cultural right to plant trees in their remembrance," Mr Ayngaranesan told those gathered at the event.