08 February 2020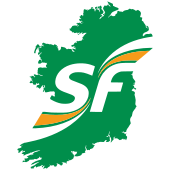 Northern Irish independence party, Sinn Féin, has seen a recent surge of support, particularly among young rural voters, which has raised its polling numbers 14% support in October to over 25% in the last week.
This follows the UK withdrawal from the European Union at the end of January. Whilst Northern Ireland was largely opposed to Brexit, this division was largely formed on factional lines. Unionists, who are primarily British and Protestant, mainly (60%) voted for the UK to leave the European Union, whereas nationalists (Irish and Catholic) predominately (85%) voted to oppose Brexit.
Particular concern was raised due to the back-stop agreement and the prospect of a hard border which would violate the Good Friday agreement which brought an end to "the Troubles" in Ireland, a period of civil war. The passage of Brexit may explain in part the surge in support for Sinn Fein which has deep historic ties with militant Irish Republican Army (IRA). The stated ambition of Sinn Fein is for a united Ireland outside of the UK.
Whilst the party is expected to do well in the coming elections, it seems that they are running too few candidates and may not be able to capitalise on this support.
Read more from the Irish Times here.