25 March 2019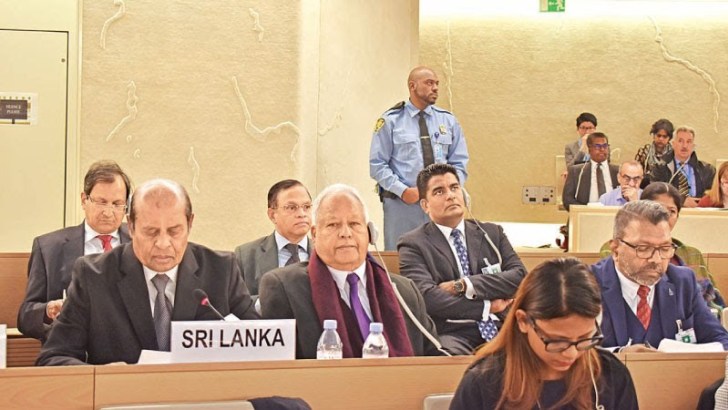 The Colombo appointed governor of the Northern Province today claimed the report by the Office of the High Commissioner for Human Rights (OHCHR) was based on information from "gossip websites". 
"Most of the citations have been extracted from gossip websites. I can reveal the digital platforms but it is inappropriate as it could bring undeserved popularity to such public domains," Governor Suren Raghavan was quoted by the Daily Mirror as saying.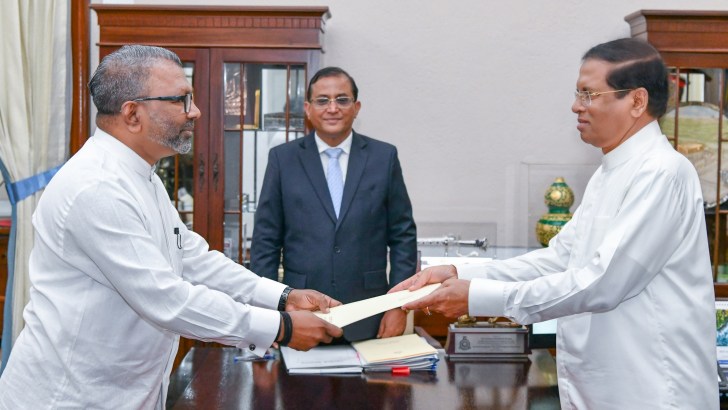 Suren Raghavan appointed Northern Governor Jan 2019
Raghavan, who was part of the president appointed delegation which travelled to Geneva charged with seeking a withdrawal from the resolution further claimed the UN High Commissioner had said there were 'mistakes' in the report compiled by her own office and reiterated the state's rejection of the prospect of a hybrid court. 
"The report articulated that the mass grave in Manner was where those who disappeared during warfare had been buried. However, we showed the Carbon dating report from the Beta Analytic Institute of Florida which revealed the skeletal remains found in the Mannar mass grave dated back to a period between 1499 and 1719 AD," Raghavan added. 
"Nevertheless, the Sri Lankan delegation clearly expressed its stance that there was no necessity to bring foreign judicial personnel or to set up a hybrid court to hear cases in Sri  Lanka. Our court system is independent and impartial. This became evident when the Supreme Court (SC) delivered the verdict against the Head of State during political turmoil that prevailed in October 2018."
Raghavan's remarks echoed those of the former minister and fellow delegation member, Sarath Amunagama, who last week claimed the report was an "atrocious lie", "methodologically incorrect" and contained "totally unwarranted statements".
His comments come less than a day after Sri Lanka's ministry of foreign affairs agreed to the co-sponsoring of a roll-over UN resolution, which the president, Maithripala Sirisena said he wanted stopped. 
The report, released earlier this month, concluded Sri Lanka had made "virtually no progress" on the investigation of war crimes, and also raised several other issues, including concerns over on-going reports of abduction, torture and sexual violence, institutional failures within the criminal justice system, ongoing harassment of human rights defenders since 2015 and the military's continued occupation of civilian land.
Read more:  'Virtually no progress' in Sri Lanka on war crimes investigations says UN human rights chief's office