09 July 2018
Trincomalee residents protested on Sunday expressing anger at Sri Lankan police for failing to take action after a Tamil man was murdered in the district last week.
Locals said that over a week after 33-year-old Rasaratnam Prabhu's murdered body was found in bushes in the Nilaveli area, police have made no arrests and no progress on the investigation.
Residents of the area said Mr Prabhu was an innocent man who was murdered in cold blood.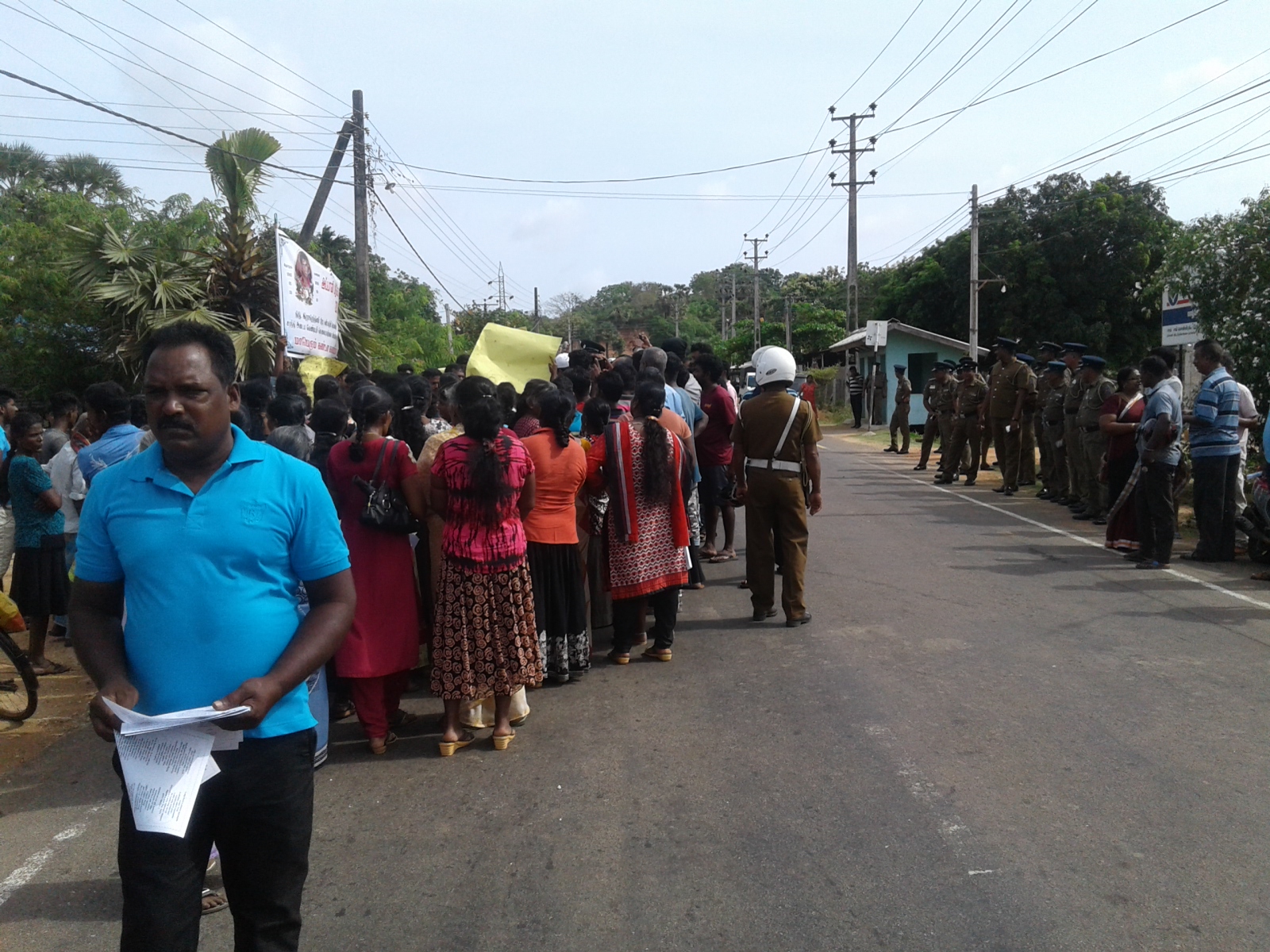 The protest, which created a roadblock on the Nilaveli highway, was attended by his widow with their new-born child, born days after Mr Prabhu was murdered.