13 January 2018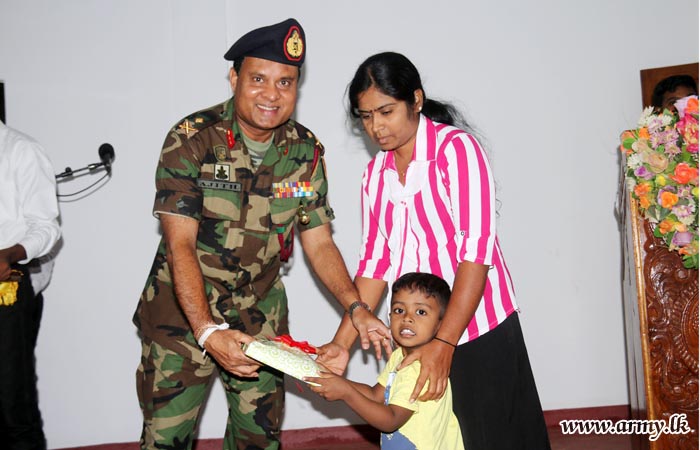 The Sri Lankan military continued its militarisation of the North-East last week, as it held a series of civilian activities to mark the New Year.
In Kilinochchi, the military once again stepped up its involvemment in activities with Tamil children. Toddlers at the Annai Illam pre-school were visited by soldiers from the nearby Sri Lankan Security Force Headquarters in Kilinochchi (SFHQ-KLN). Major General Ajith Kariyakarawana was present and distributed gifts to the pre-school children.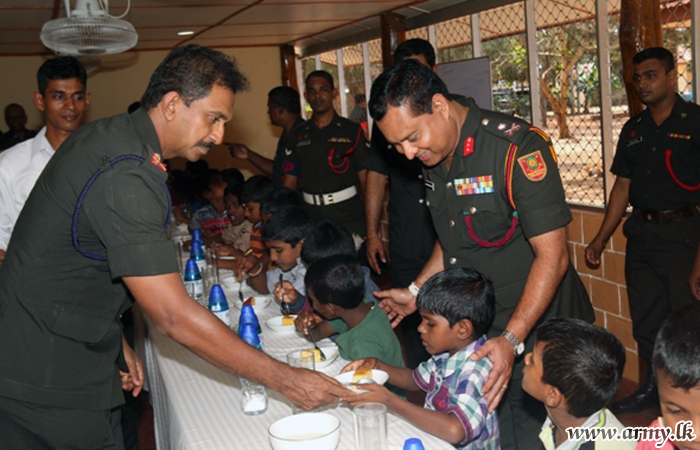 The commander made an appearance at yet another event held by the military at the Aruchholai Boys Home in Kilinochchi. The children at the home – referred to as "inmates" by the Sri Lankan military – were visited by several Sri Lankan military commanders last week in an event to mark the New Year.
The Sri Lankan military said the ceremony was "an unforgettable one for the inmates".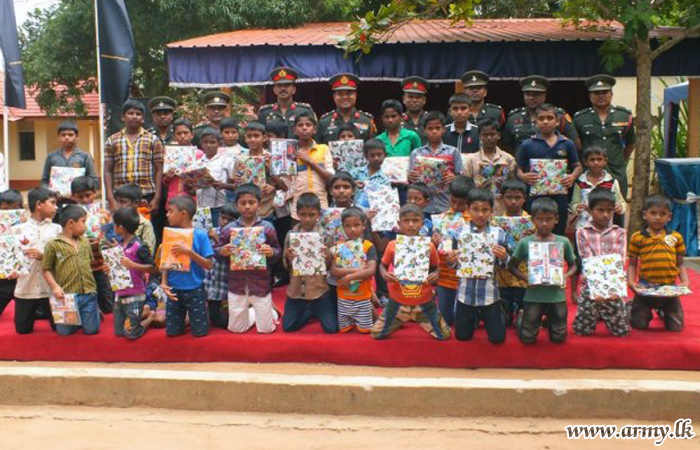 Meanwhile, in Trincomalee, uniformed troops from the 233 Brigade distributed dry rations and clothes to families in Verugal.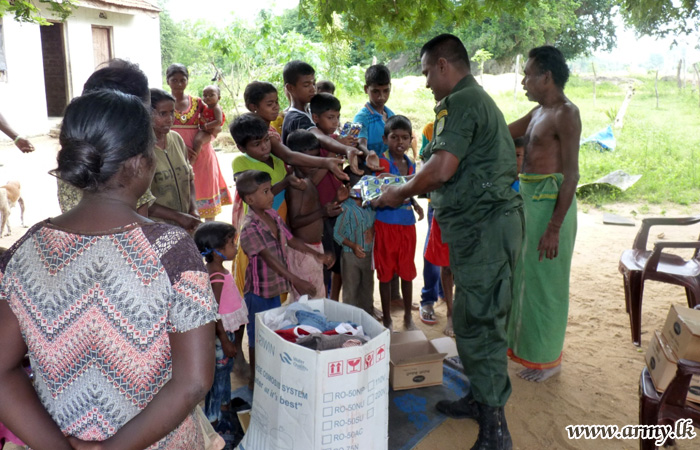 The latest series of events come amidst increasing concern as the Sri Lankan military continues to embed itself into the daily life of Tamil schoolchildren in the North-East. The massive presence of the Sri Lankan troops in the region, as many as one soldier for every two civilians in districts such as Mullaitivu, continues to impact on civilian life there.
The military in particular has repeatedly consolidated its presence with Tamil schoolchildren, frequently appearing at events at Tamil schools across the North-East.
"The shadow cast by the military in Mullaitivu District has become so engrained in the Tamil conscience that it has normalised this abnormal occupation and caused Tamil communities to internalise oppression from the security forces," said a report by the Adayaalam Centre for Policy Research (ACPR) and People for Equality and Relief in Lanka (PEARL) earlier this year.