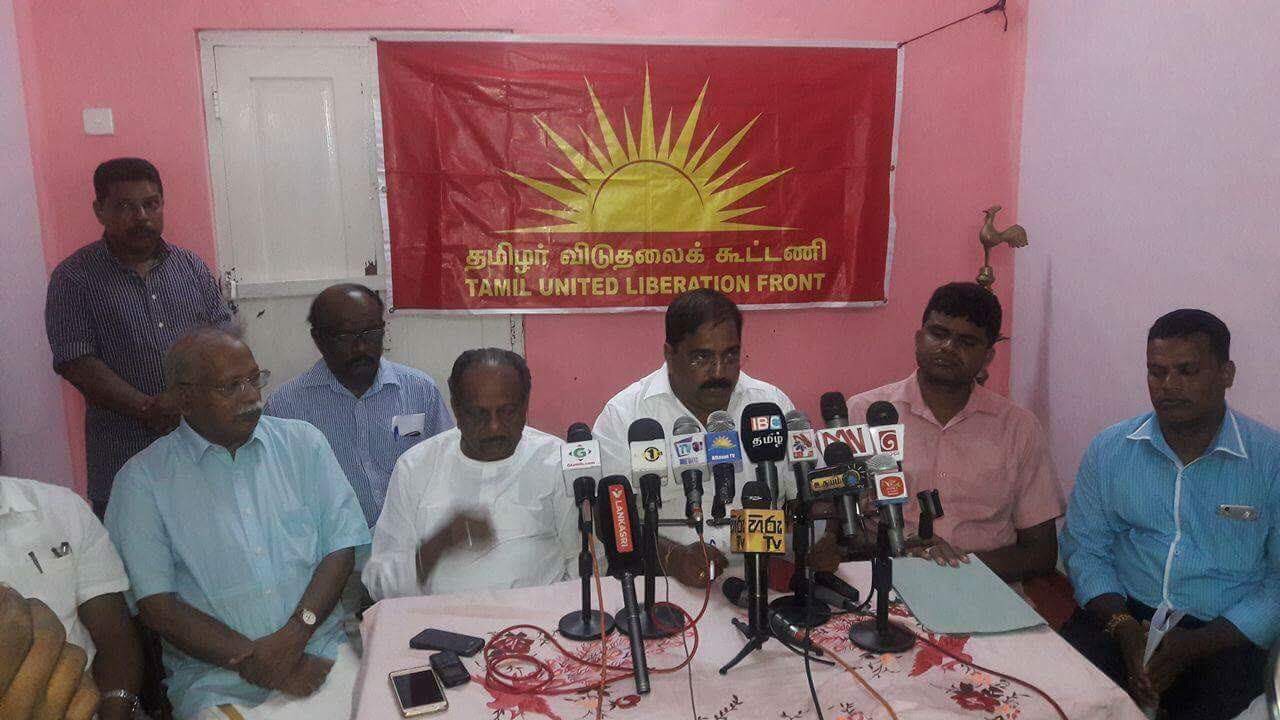 A new coalition was formed today to rival the Tamil National Alliance, following months of criticism at its failure to fulfill its mandate and what has been described as the undemocratic rule of the TNA leader, R Sampanthan and TNA MP, M A Sumanthiran. 
The new coalition, the Tamil Liberation Alliance (TLA) comprises of Suresh Premachandran of the Eelam Peoples Revolutionary Liberation Front (EPRLF), the party of the former ITAK youth leader Sivakaran -  Democratic Tamil Arasu Katchi, EROS and V Anandasangaree of the Tamil United Liberation Front (TULF). Supporters however state that other parties are expected to join. 
This afternoon, Tamil Eelam Liberation Organisation (TELO) announced it would be leaving the TNA coalition for the local election. It is widely expected that TELO will join the new alliance. 
"We cannot agree with the current TNA policies, there will be more Tamil parties joining the TLA soon," the EPRLF member, Sivasakthy Ananthan told reporters. 
The coalition is expected to contest the upcoming local elections under the rising sun symbol of the TULF. 
Mr Sumanthiran of the TNA told reporters that he believed a solution could be found. He said that Mr Sampanthan had called on the breakaway parties to compromise in order to work together.