19 March 2014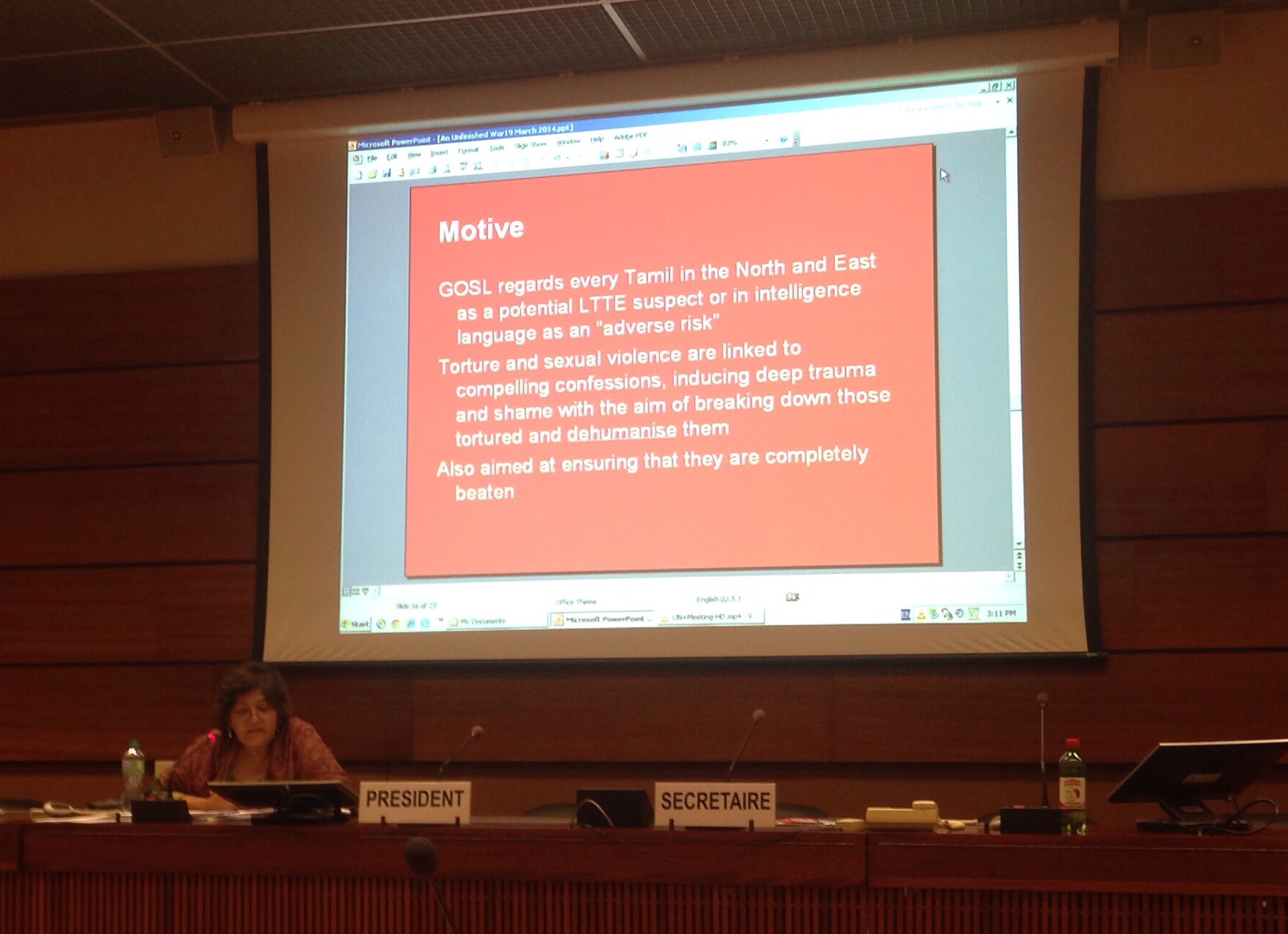 Photo: Tamil Guardian
A new report, to be launched on Friday in London, will reveal systematic torture and sexual violence, perpetrated by Sri Lankan security forces, the author of the report Yasmin Sooka said at an event on the sidelines of the 25th session of the UN Human Rights Council.
The report titled, "An Unfinished War: torture and sexual violence in Sri Lanka", uses sworn affidavits from 40 victims, 20 men and 20 women, who testified their experience of abduction, torture, rape and sexual violence, majority of which occurred in 2013/14, and focuses on "white van" abductions, arbitrary detention, torture, rape and sexual violence in the post-war period.
Sooka outlined that crimes were still being committed against Tamils and that every Tamil in the North-East is seen as an LTTE suspect and an "adverse risk". She said the torture and sexual violence are designed to "breaking and dehumanising" the victims and to ensure that they are "completely beaten".
Responding to a question from the floor, on why there is a reluctance to call what happened a genocide, Sooka said the legal qualification for genocide is "incredibly high" and an international commission of inquiry needed to be established.
Sooka recommended that the report be referred to the International Criminal Court by the Security Council and that relevant Special Rapporteurs be sent to Sri Lanka.