22 February 2019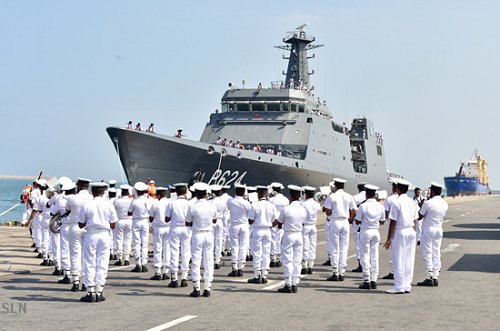 A Sri Lankan navy sailor from the Kankesanthurai base was arrested today by the Criminal Investigation Department (CID) for his involvement in the abduction and disappearance of 11 Tamil youths between 2008 and 2009. 
"The 33-year-old suspect was arrested on charges of killing three out of 11 civilians," the police spokesperson, Ruwan Gunasekara told reporters. 
The youths are believed to have been held in navy bases at Trincomalee and Colombo before being murdered.
The suspect will be brought before Fort Magistrates tomorrow. 
The investigation of this case has been ongoing for several years with evidence that senior navy officials were involved in the crime and subsequent cover up. 
Last year Sri Lanka's Chief of Defence Staff, Admiral Ravindra Wijegunaratne was remanded in custody following a summons by the CID over his involvement in helping the main suspect, Lieutenant Commander Chandana Prasad Hettiarachchi alias 'Navy Sampath', evade arrest.
Wijegunaratne's own arrest came after weeks of evasion, during which time he made high profile appearances along side senior government figures.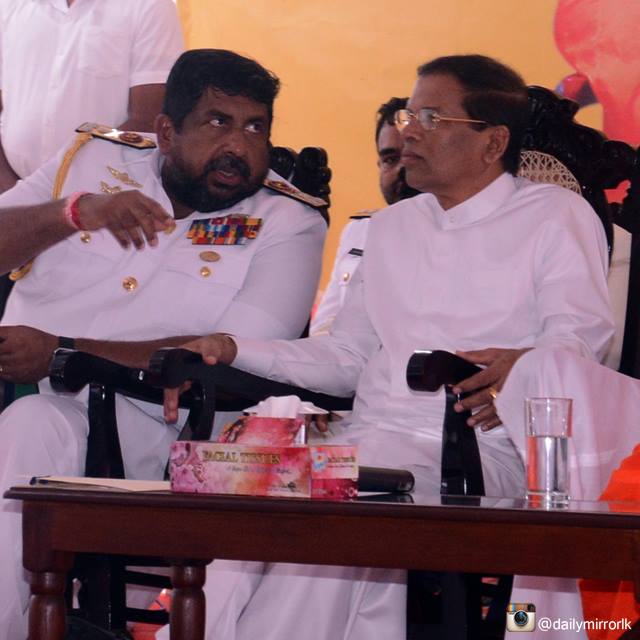 President Sirisena appears alongside wanted Admiral. October 2018
Prosecutors revealed at the time of his remanding, Wijegunaratne and associates reportedly attempted to abduct a key witness who had previously testified against him. Disruptions took place outside the court as men arriving on motorcycles, thought to be members of Wijegunaratne's security personnel, proceeded to attack journalists.
Read more here: Sri Lanka's top military officer held over disappearances of Tamils as journalists attacked outside court
Hettiarachchi was arrested in August 2018 over his involvement in the abduction of the eleven Tamil youth from 2008 to 2009, who were held in navy bases at Trincomalee and Colombo before being almost certainly murdered.
The former Navy spokesperson and other naval personnel, including three naval officers, have been arrested over the murders so far.