31 October 2018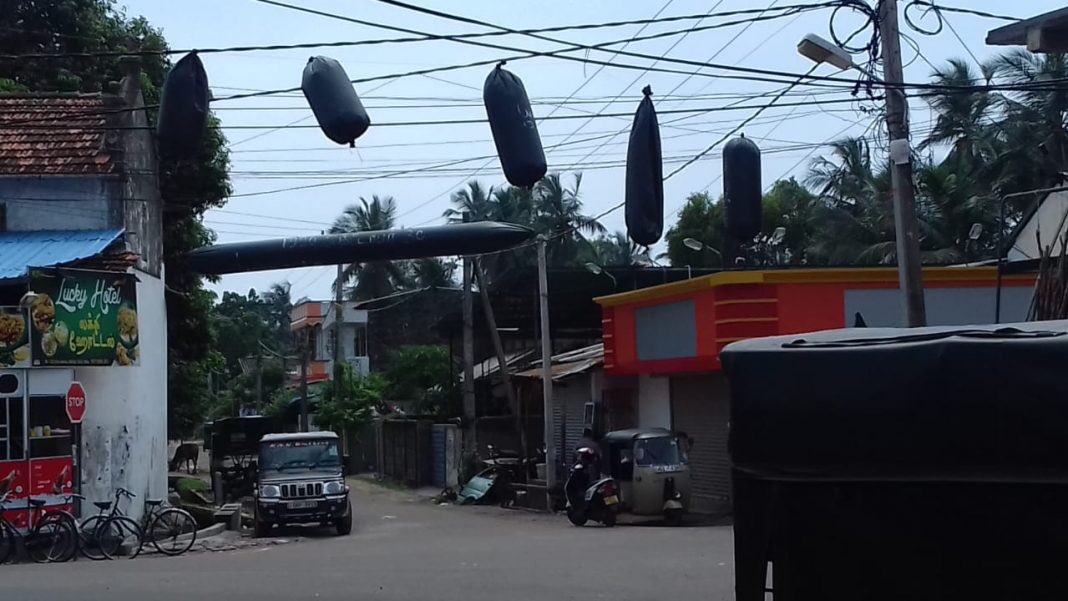 Photograph: @Garikaalan
Muslims in Jaffna town hung black flags to mark 28 years since they were expelled from the peninsula by the Liberation Tigers of Tamil Eelam (LTTE).
The LTTE remained in control of Jaffna for 5 years after the expulsion, until the Sri Lankan government captured the town in 1995.
Despite Sri Lanka's control of Jaffna for over 20 years, thousands of Muslims remain displaced today. Of the 20,000 Muslim families that were originally displaced from the district, only small fractions have managed to return. Over 14,000 Muslim families were displaced from the Northern Province in total.  
In subsequent years the LTTE expressed regret for the events of 1990.
"Jaffna is their (Muslim's) own land. Unfortunately difficult circumstances have rendered these Muslim people refugees. We very much regret that this has happened," LTTE leader Velupillai Prabhakaran told the BBC in an interview in 1994.
Political strategist Anton Balasingam also apologised to the Muslims after talks with the SLMC leader Rauff Hakeem in 2002.
"I made an apology to the Muslim people that what has happened in the past has to be forgotten, that we are willing to talk to them and resolve their problems," Mr Balasingam said, assuring Muslims that they could return to their homes in the North. He stressed that the Tamil homeland and the Tamil territory in the North-East "belonged to the Muslim people also".
Mr Hakeem said at the time that they are willing to forgive the LTTE.
"We have told them unequivocally that we are prepared to forgive and not forget (the past)... We have bitter memories of the past. But it is time we contended with the ground realities. That would mean that the LTTE also has to look at Muslims and their separate political identity as something that has become quite pronounced over a period of time," he said in an interview.