21 October 2020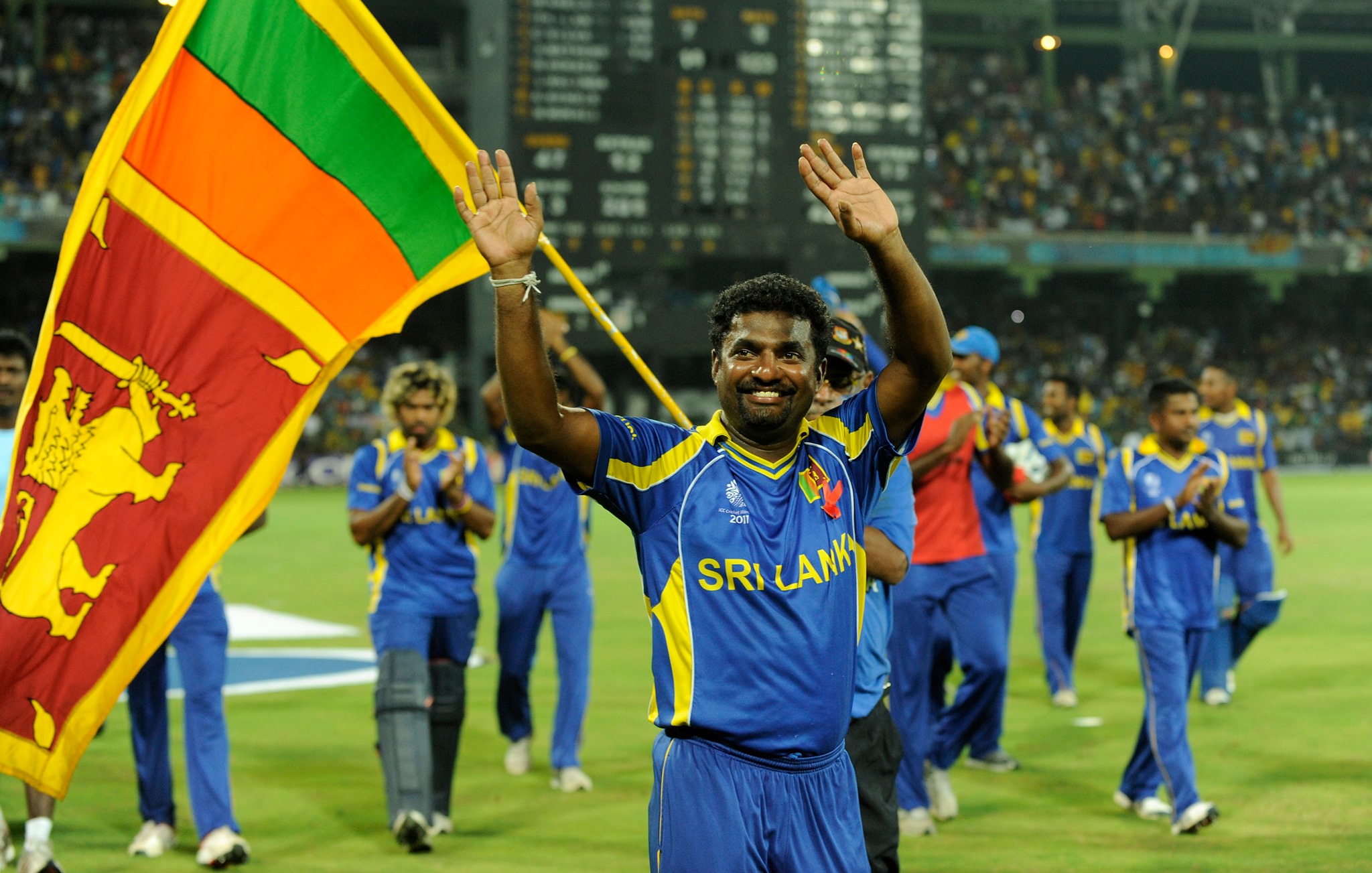 Photograph: ICC Cricket World Cup 
Sri Lanka's famed cricketer Muttiah Muralitharan has always been a controversial figure. With tens of thousands around the globe airing their discontent over a Kollywood biopic to be made on the athlete, he has once more been pushed into the spotlight and sparked larger conversations over his legacy, Sri Lankan identity, and how sports and politics on the island are intrinsically entwined.
As an athlete, Muralitharan broke several records. His unusual bowling action, which brought him fans as well as detractors, made him an international sensation. He toured the world, shrugging off the 'chucker' chants and abuse, to become the most successful bowler in test history. Despite his impressive record, he was never appointed captain of the national team - a fact simply accepted by many as simply part of the immovable everyday racism that all Tamils in Sri Lanka have to endure. Regardless, the fact that he was a Malayaga Tamil on a Sri Lankan team dominated by Sinhalese, won him fans. And though there was a small sense of pride that Muralitharan was the Sri Lankan cricket team's lead wicket-taker, for many Eelam Tamils his rise to fame was coupled with a deep discomfort.
Whilst Murali dominated the international cricket stage, on the island an armed conflict was raging. The Sri Lankan government, built and driven by the politics of Sinhala Buddhist nationalism, was pitted against a Tamil armed movement which was fighting for an independent homeland. The conflict, which erupted after decades of racist state policies, had already claimed tens of thousands of mostly Tamil lives and was punctuated by episodes of atrocities and mass displacement. By 2009, the year in which the armed conflict would reach its brutal end, Muralitharan had become a household name. 
Despite being a stalwart of the Sri Lankan cricket team, proudly displaying the flag and wearing the uniform, he continued to have a Tamil following across Eelam and in the diaspora. He had appeared at several diaspora Tamil sporting events and crowds had flocked to see him in Jaffna, during his 2002 visit to the war-torn region. Against a backdrop of racial injustice and a struggle to safeguard Tamil identity, he was the only international sporting representation that Tamils on the island could claim some connection to.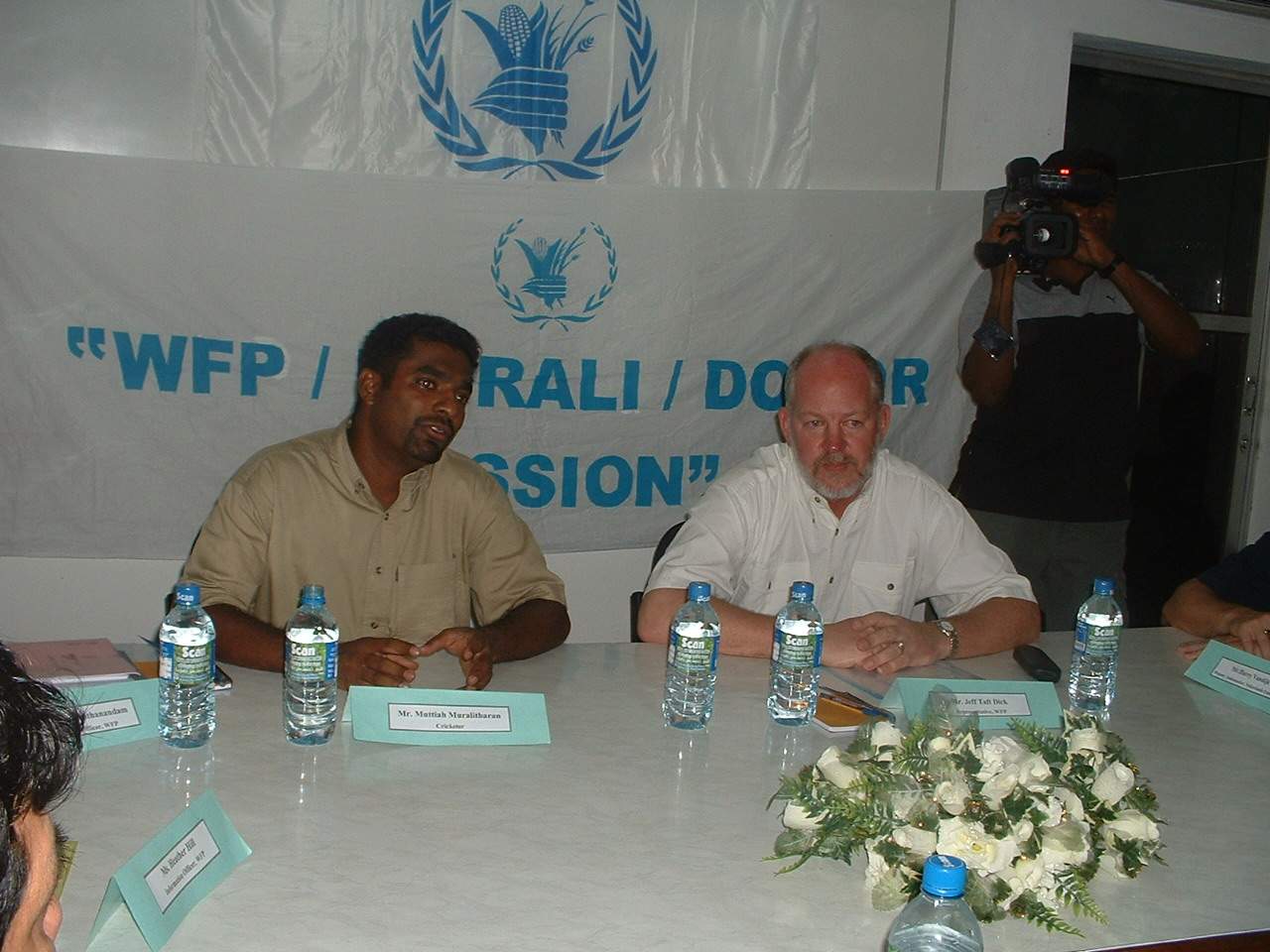 Murali in Jaffna in 2004.
That representation though quickly began to ring hollow. Sport has a long history of men and women who have courageously taken stands against injustice - from the sports boycotts of apartheid South Africa to Colin Kaepernick taking a knee against anti-Black racism in the USA. As one of the most famous Tamils in the world, and from a community of Malayaga Tamils that suffered from multiple intersections of oppression, many had hoped Murali would use his platform in much the same way. From the 1970's onwards Eelam Tamils had already used the spotlight that cricket brought to the island to stage protests highlighting the atrocities that were taking place. In 2009, just a year away from retirement and when the very worst atrocities were taking place in the North-East, many looked to Murali to voice the pain that Tamils on the island were feeling. That message never came. 
Instead, just weeks after the armed conflict had reached its bloody end, with tens of thousands of Tamils dead, and hundreds of thousands detained in what was then the world's largest internment camp, Murali continued to simply play cricket. He was in England, flying the flag for Sri Lanka at the ICC Twenty20 World Cup, as Tamils outside Lord's Cricket Ground protested against Sri Lanka's injustices. On his return to the island, the cricket team would meet for photo opportunities with then-president and accused war criminal Mahinda Rajapaksa.
Meanwhile, Sri Lanka's politicisation of cricket under the Rajapaksas steadily became even more overt. The 2011 and 2012 World Cups were hosted at the self–named Mahinda Rajapaksa International Stadium in the president's hometown. Sri Lanka's bloated military was tasked with guarding stadiums. Politicians and their children began being selected for the national team amidst claims of corruption and political interference. Just last week, two of Sri Lanka's international cricketers were commissioned as majors in the military as yet another accused war criminal pinned badges on their shoulders, further cementing their inextricable relationship. The sinister side of Sri Lankan cricket has become impossible to ignore.
It was Muralitharan's actions off the pitch though, after his 2010 retirement, that caused the greatest outcry. Though he continues to pride himself on the charity work he carried out across the North-East, much of that work - including through organisations such as the Foundation of Goodness - would routinely be carried out in partnership with the Sri Lankan military. Uniformed soldiers would accompany cricketers to primary schools, where handouts were given to Tamil schoolchildren. Whilst human rights organisations around the world decried Sri Lanka's rampant militarisation of the North-East, Murali's charity work lent it a veneer of legitimacy.
Moreover, the now-retired cricketer became more and more brazen in vocalising his political allegiance. He marched from being the underdog, the Malayaga Tamil that defied decades of Sri Lankan racism, to becoming an apologist for the very same racism that he and his family faced and others on the island continued to be subjected to. Whilst Tamils were routinely subject to abduction, disappearances and detention without charge, he told reporters in 2013 that he "did not have any problems as a Tamil". That same year, as desperate Tamil families of the disappeared staged a protest before visiting British officials, Murali claimed "twenty, thirty mothers crying" may have been "misleading" the British prime minister. The remarks added insult to injury to the many women who have spent years, and in some cases decades, searching for their abducted loved ones without answers. As the mothers said in a statement released this week his remarks were of "someone who lacks compassion and does not have empathy". 
As the years went by, Murali's words and actions became even brasher. Last year, he held a press conference showcasing his support for Gotabaya Rajapaksa, the war crimes accused defence secretary that orchestrated the massacres of 2009. He claimed that that time, marked by atrocities that are the subject of UN reports and remain unaccounted for, was one of the greatest days of his life. Earlier this year, Muralitharan openly backed Wimal Weerawansa, one of the island's most vociferous Sinhala extremists, who has openly lashed out at Tamils and Muslims.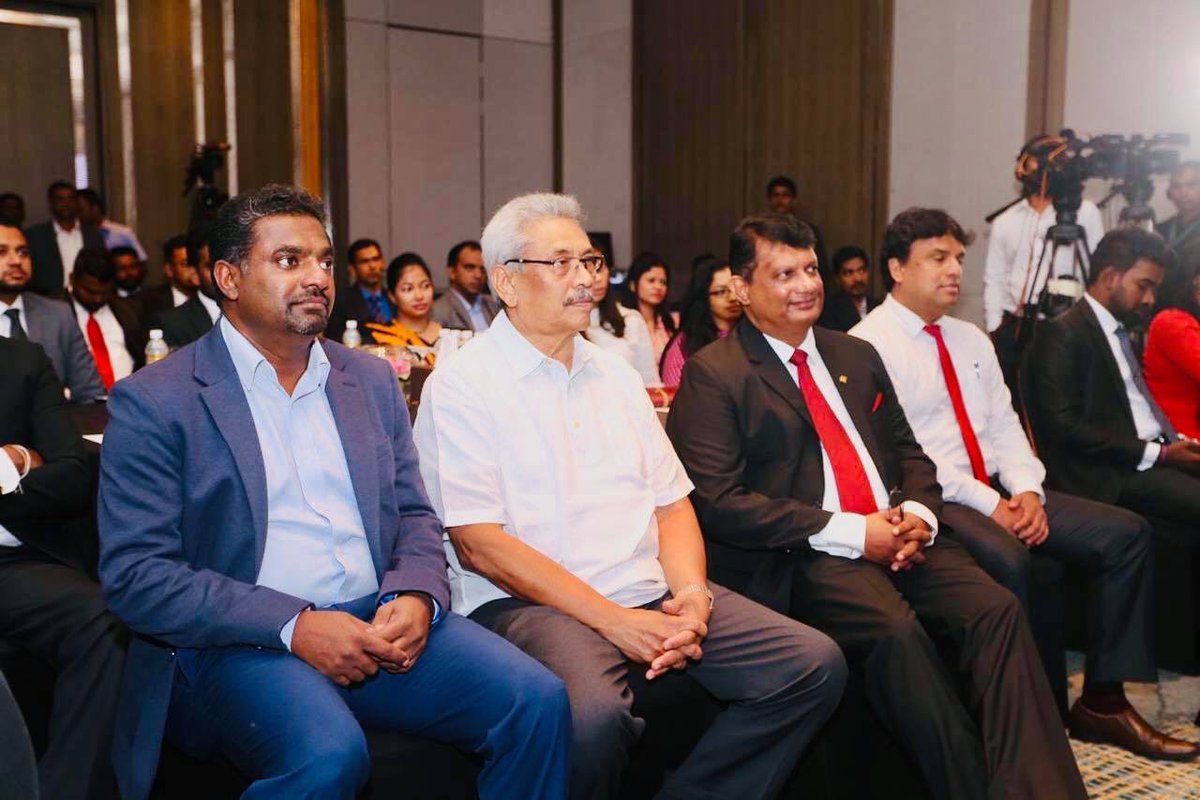 Murali with Gotabaya Rajapaksa last year.
It was this revealing of Muralitharan the man, that generated the greatest controversies. He had gone from being an entertaining ambassador of the state that was used to distract from Sri Lanka's record of racism to a figure that was actively attempting to whitewash it.
This is unsurprising given that the cricket team is, as with all other aspects of life, shaped by the island's politics. For many non-Sinhala Buddhists on the island, it meant not only demonstrating talent but also battling through structural racism and adopting a Sri Lankan identity - even if that identity meant the erasure of your own. Tillakaratne Dilshan, for example, has a Muslim father and Sinhalese mother, and was born Tuwan Mohamed Dilshan, but converted from Islam to Buddhism and changed his name. His manager, Roshan Abeysinghe, said he did it as he "wanted a Sinhala identity". Another player Suraj Randiv was previously known as Mohamed Marshuk Mohamed Suraj, but he converted from Islam to Buddhism and changed his name in 2010. The next year he made his test debut.
For Eelam Tamils, the latest controversy around Muralitharan has sparked larger conversations around the cricket team and those it claims to represent. For many, 'Sri Lankan' continues to be a term and identity that the state has been violently trying to impose upon them. Being 'Sri Lankan' - under a flag that bears a Sinhala lion and stripes for Tamils and Muslims - means accepting and not challenging the supremacy of Sinhala Buddhism in the island. Being 'Sri Lankan' means accepting a subservient place in the island's order that has been articulated by extremist Buddhist monks, built by Sinhala politicians, and violently forced by the military. To this day, the island's Tamils mark Sri Lanka's independence day by raising black flags, not Sri Lankan flags.
There will doubtless be some fans to whom Muralitharan remains faultless. His cricketing achievements will still be held up to exonerate him from his harmful politics. But to many, despite his cricketing talents, Muralitharan's collusion with extremists and whitewashing of Sri Lanka's racism will define his entire legacy.
We need your support
Sri Lanka is one of the most dangerous places in the world to be a journalist. Tamil journalists are particularly at threat, with at least 41 media workers known to have been killed by the Sri Lankan state or its paramilitaries during and after the armed conflict.
Despite the risks, our team on the ground remain committed to providing detailed and accurate reporting of developments in the Tamil homeland, across the island and around the world, as well as providing expert analysis and insight from the Tamil point of view
We need your support in keeping our journalism going. Support our work today.