08 April 2019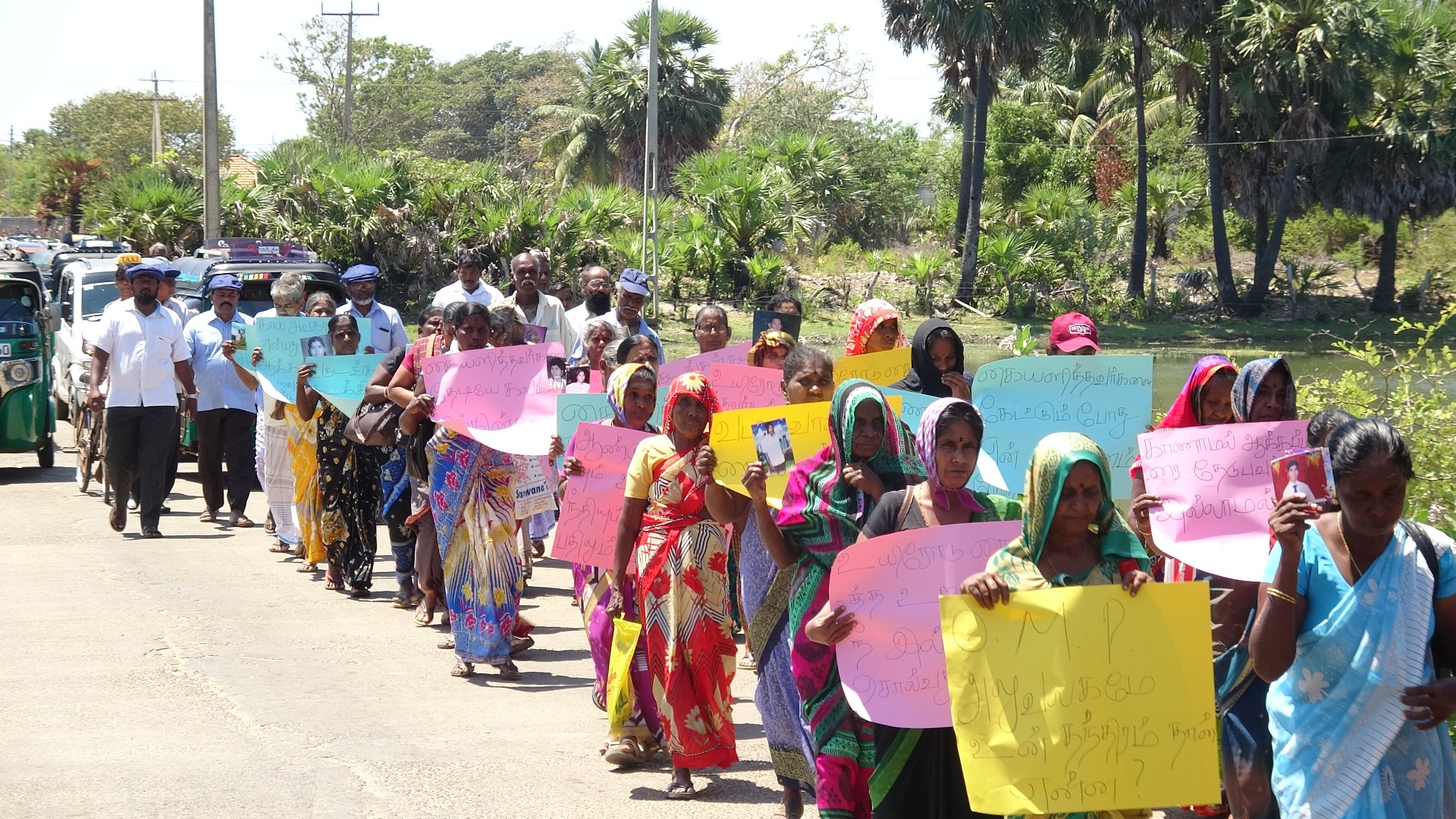 Families of the disappeared in Mullaitivu held a demonstration yesterday calling on the international community to deliver justice. 
Gathering by the District Secretariat Office, families walked towards Vadduvakal bridge, the site where most of their families handed over their soon to be disappeared loved ones to the military.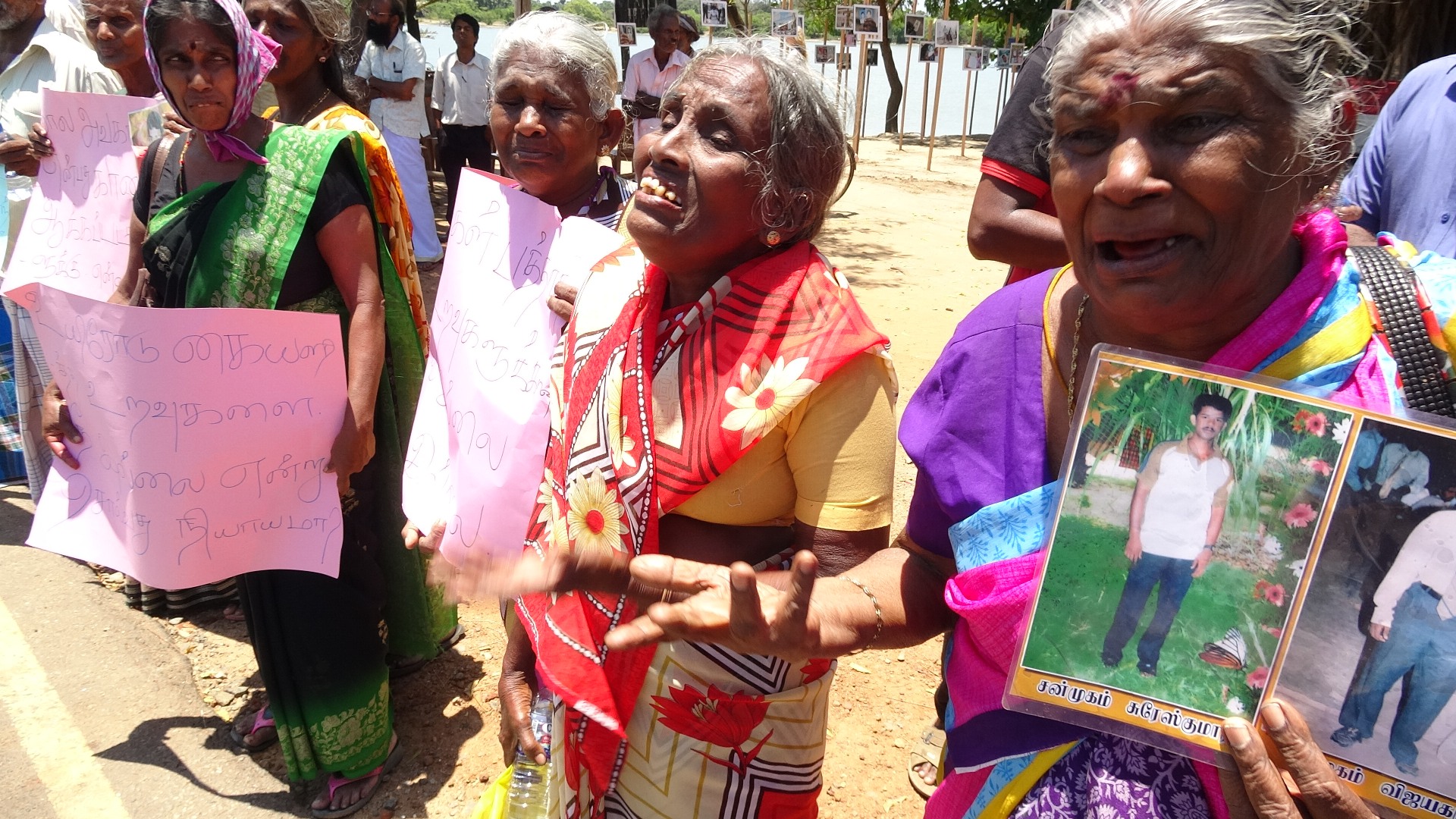 Families reiterated their disappointment over the extension of a UN Human Rights Council resolution calling for a hybrid mechanism of transitional justice.