19 May 2023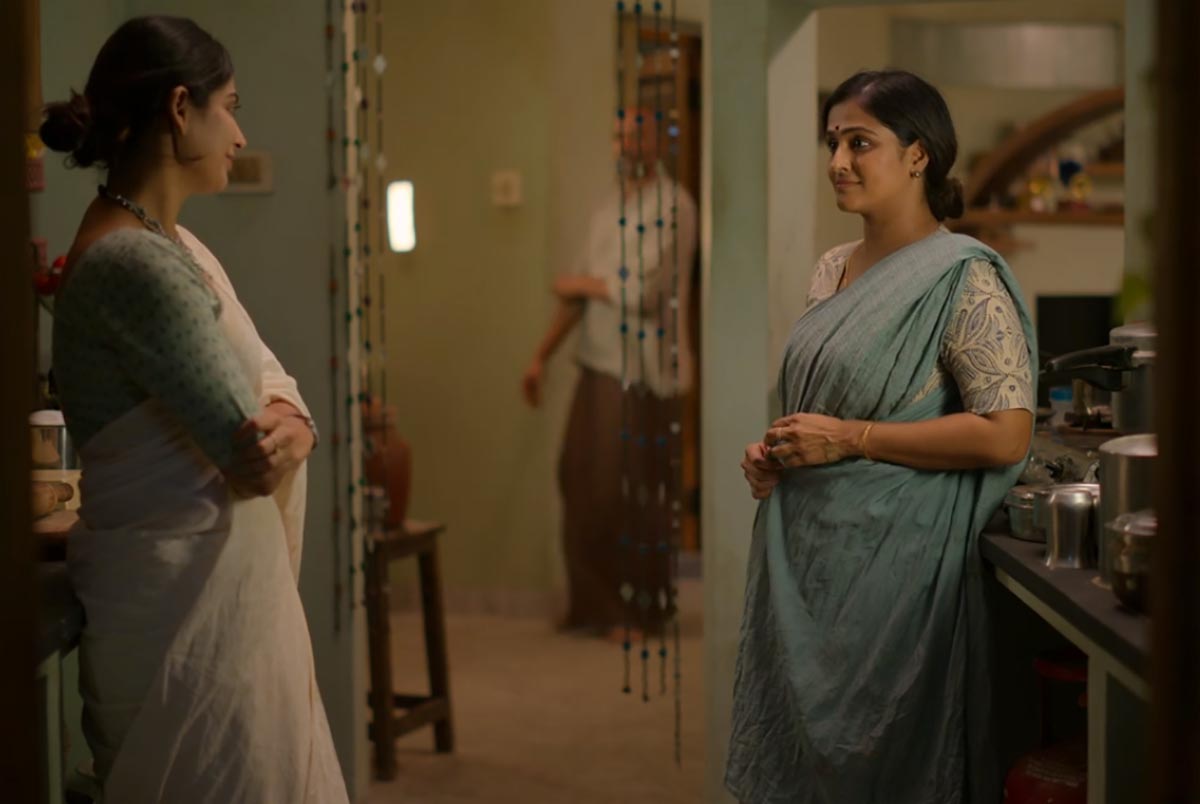 Yet another anthology of Tamil short films arrives on streaming services. This time, Kollywood is invited to contribute their take on the 'Modern Love' series: a collection of stories based on the 'Modern Love' column of the New York Times newspaper. Prior to this, Amazon tried their hand at a COVID group of stories in 2020 under the anthology 'Puthum Pudhu Kaalai,' which - taking the filming restrictions into account - were an extremely underwhelming bunch of features. Netflix also released two short film anthologies, with 'Paava Kadhaigal' in the same year and 'Navarasa' the year after. Both anthologies were also mostly uninspired, with the standout features being Vetrimaaran's 'Oor Iravu' from the former and the brilliant 'Payasam' by Vasanth from the latter. 
For this anthology, Amazon Prime made the intelligent decision of passing the mantle of Creative Producer to one of Kollywood's best: Thiagarajan Kumararaja. The result of this is a collection of short films at least a few leagues above the standard witnessed in previous attempts.
Lalagunda Bommaigal - directed by Raju Murugan
Plot: Following heartbreak, butter biscuit packer Shoba is taken by well meaning Vaijayanthi to an astrologer, who predicts that the pain caused by her previous love will soon be remedied by another.
Firstly, this short is visually one of the best. Cinematographer Nirav Shah and the lighting crew present wonderfully colourful frames, making use of shadows nicely too. The plot follows a classic, cosy short story formula. Newcomer Sri Gouri Priya, who plays lead role Shoba, is a great find, playing the short-tempered, disillusioned soul with gusto. Vasundhara Kashyap is also solid as her foil Vaijayanthi, who offers her advice and solace. 'Lalagunda Bommaigal' explores the issues of transient love, society prying into personal issues and fate. Raju Murugan has a good track record, with films such as 2014's 'Cuckoo' and 2016's 'Joker' under his belt, and 'Lalagunda Bommaigal' is a worthy addition to this list.
Krishna's rating: 3 stars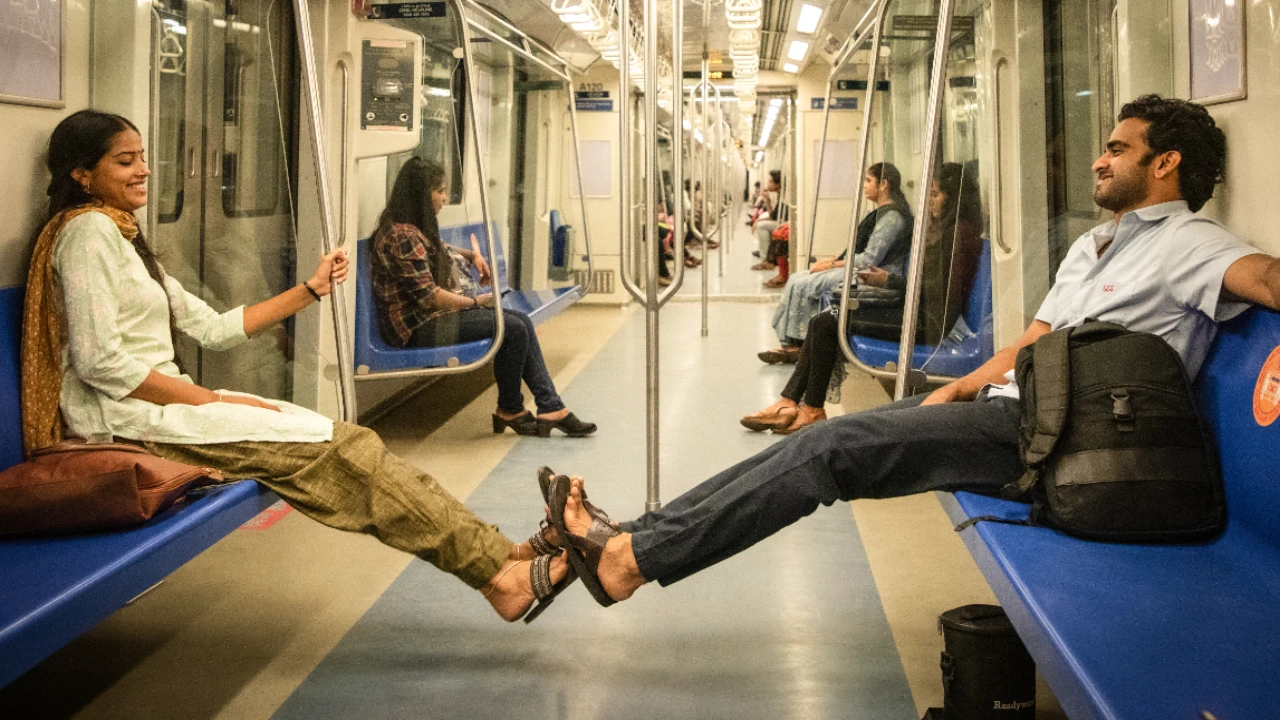 Imaigal - directed by Balaji Sakthivel
Plot: Devi confides in her lover Nithiya about her degenerative eye condition which will soon leave her blind. 
Balaji Sakthivel returns to helm the position of director a decade after his criminally underrated 'Vazhakku Enn 18/9,' with 'Imaigal.' The film stars TJ Bhanu, whose performance in the equally underrated 'Vaazhl' from 2021 is matched in this short. Bhanu's ability to emulate a woman at the brink of hopelessness is awe-inspiring. Her counterpart is Ashok Selvan's Nithiya. A recurring factor in almost all of these shorts is how the actresses outperform their male co-stars, which illustrate what could be possible if Tamil cinema decided to write better roles for the many talents in the industry. The film is the sweetest of the collection, both in its plot and with the moments of beautiful cinematography; the looming clouds in the sky forebode the coming difficulties, yet still create a beautiful picture. Yuvan Shankar Raja's track 'Peranbae'  nicely adds to the atmosphere of this gentle tale. Manikandan's fantastic 2016 thriller 'Kuttrame Thandanai' also uses tunnel vision as a brilliant method to tell his story, which I would also highly recommend. 
Krishna's rating: 3.5 stars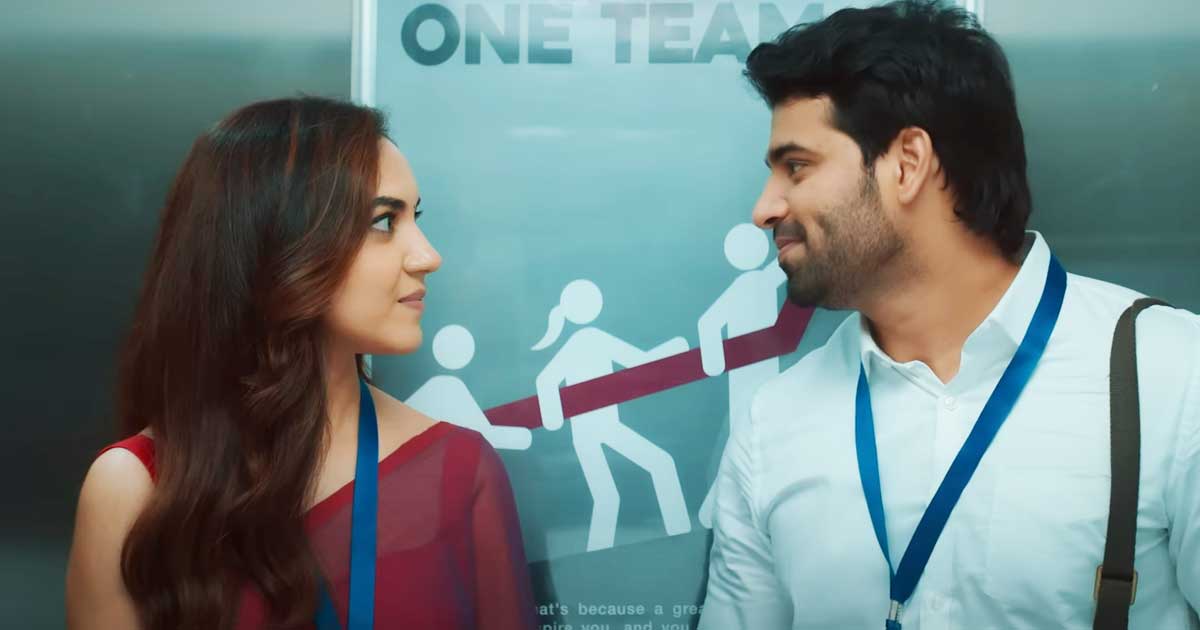 Kaadhal Enbadhu Kannula Heart Irukkura Emoji - directed by Krishnakumar Ramakumar 
Plot: All romantic film lover Mallika wishes for in life is a fellow romantic. 
'KEKHIE' is the weakest of the collection. With a quirky, saccharine style, its 'head-in-the-clouds' lead character and constant lazy meta references, 'KEKHIE's schtick becomes tiresome quickly. This may be due to the more sincere surrounding works, but 'KEKHIE' fails to land. A surprise guest cameo, Ritu Varma's committed performance as Mallika and GV Prakash Kumar's peppy track 'Kukunnu' help the viewer across the finish line. For a debut feature, Krishnakumar Ramakumar fares well, and could be a promising talent in the future.
Krishna's rating: 2.5 stars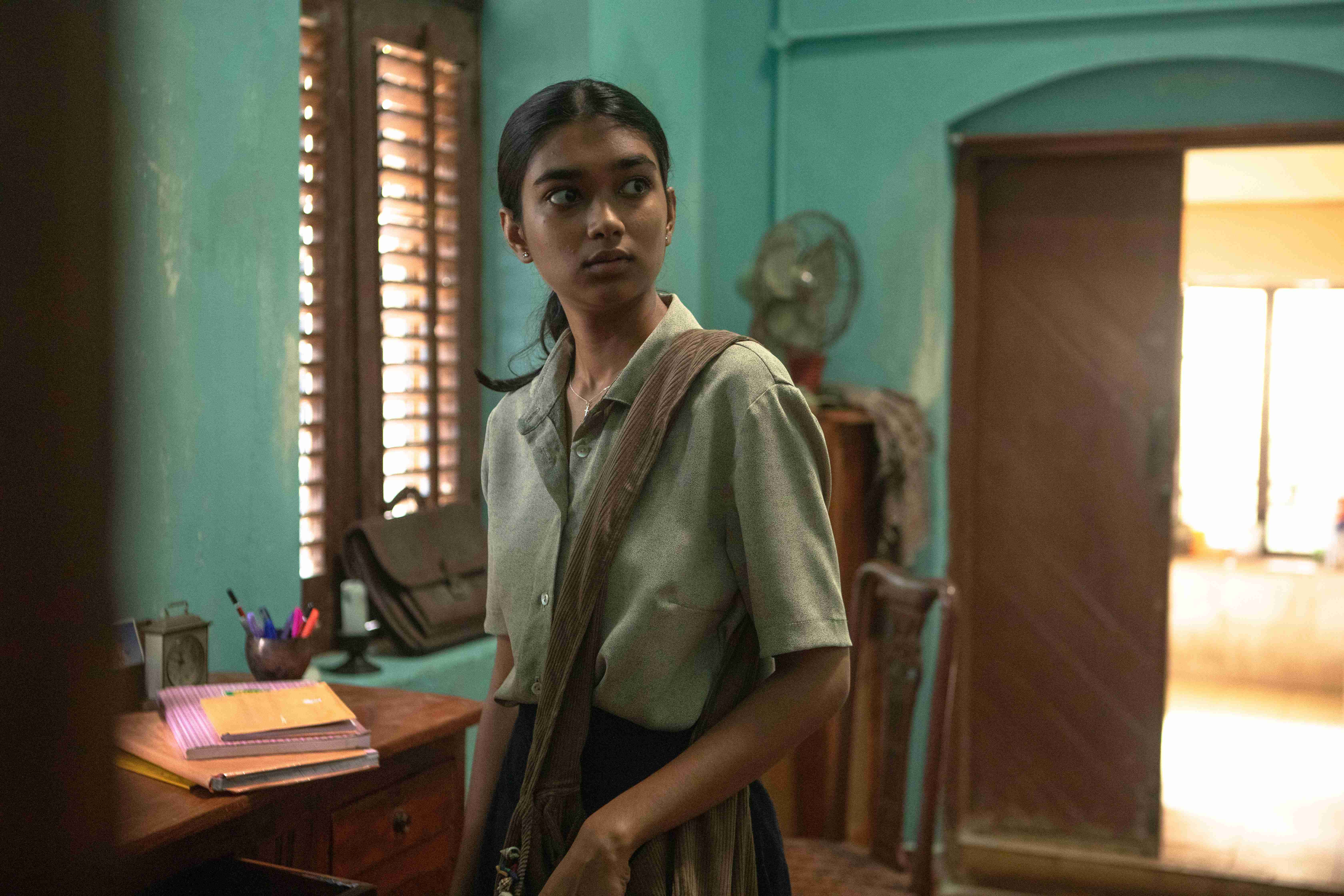 Margazhi - directed by Akshay Sundher 
Plot: Following her parents' divorce, teenager Jazmine joins her Christian school choir, where the new student, Milton, catches her eye. 
The first two acts of this short are fantastic, and some of the best work in this collection. With minimal use of dialogue, debutante director Akshay Sundher stuns with competent and understated filmmaking alongside sudden bursts of brilliant surreal expressionism. Jazmine, played by Sanjula Sarathi, is a brilliant find, who turns in a very mature, naturalistic and self-aware performance. Ilaiyaraja scores this segment with the track 'Thendral,' which drops in and out through the lead's earphones, further putting us in the mind of this young girl experiencing the pervading presence of her first love. The final act of this short falters slightly, however, once the dialogue returns. Nevertheless, 'Margazhi' is an impressive contribution, especially for a newcomer. 
Krishna's rating: 3 stars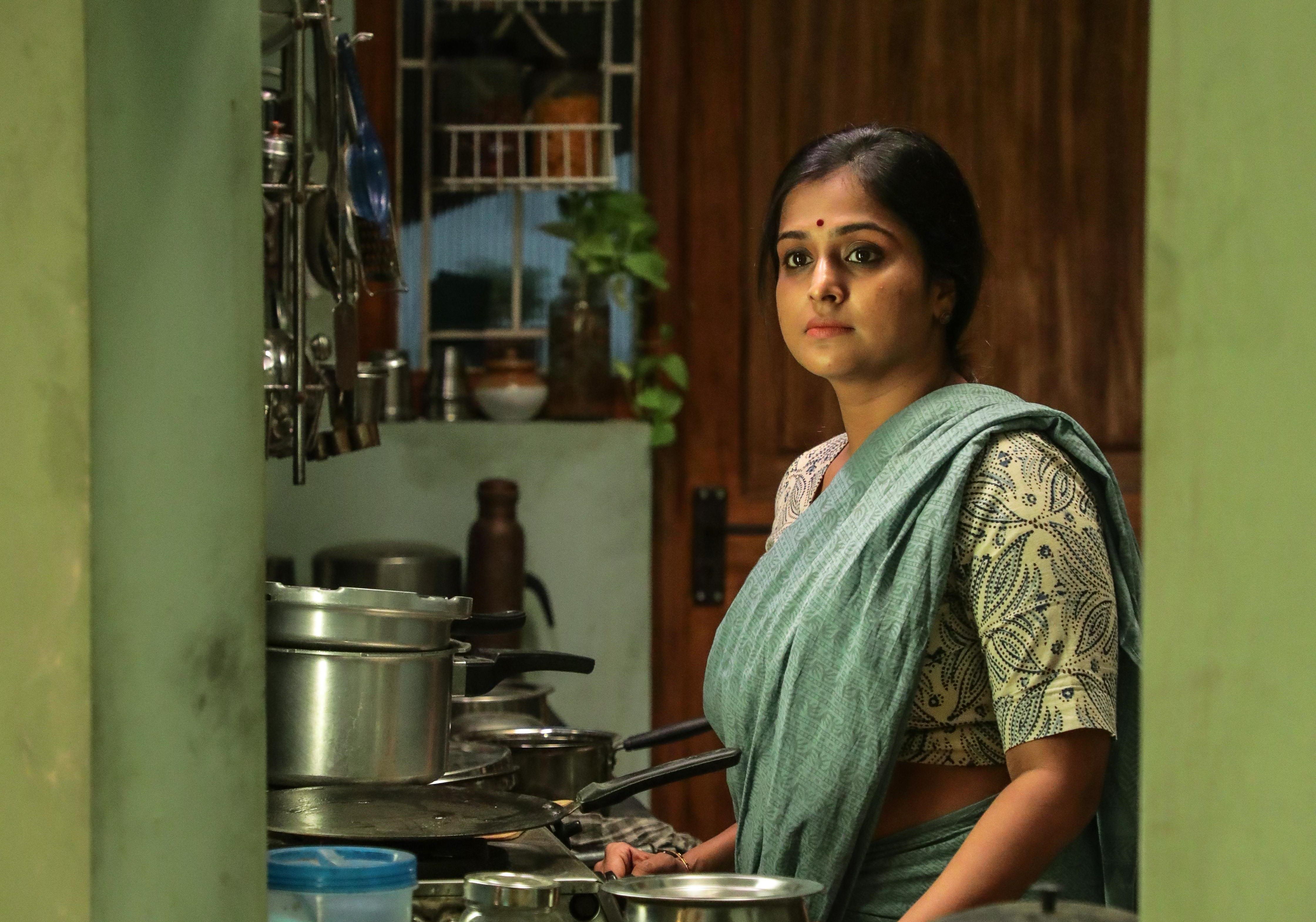 Paravai Kootil Vaazhum Maangal - directed by Bharathiraja
Plot: Ravi meets Rohini on a homebound train journey, and love blossoms.
Veteran film director Bharathiraja helms the penultimate short, taking on a subject matter more in line with his contemporary K Balachander, and featuring a classic track from another, Balu Mahendra. Through 'PKVM,' Bharathiraja cements the cinematic triumvirate's place in Tamil cinema history with their timeless films, as well as proving he can match the work produced by newer generations. Kishore, playing Ravi, turns in the strongest male performance of the collection, standing toe to toe with his co-stars: the equally brilliant Vijayalakshmi and Remya Nambeesan as Rohini and Revathi respectively. This mature tale tackles complex emotions hidden behind mostly unchanging exteriors, which Bharathiraja handles masterfully. There are instances of picturesque and almost still frames, which fit the melancholic nature of the story. 
Krishna's rating: 3.5 stars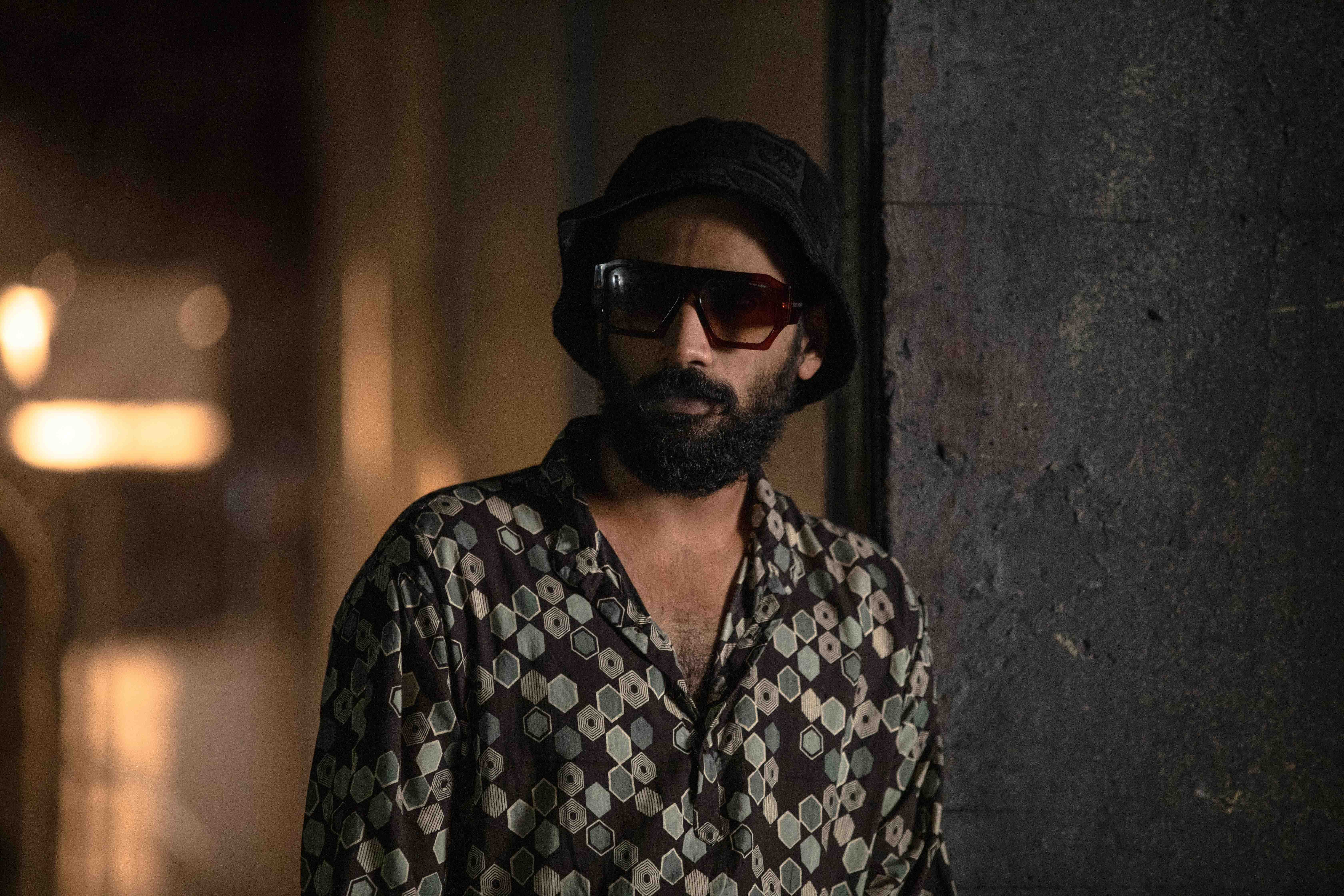 Ninaivo Oru Paravai - directed by Thiagarajan Kumararaja 
Plot: Sam is told her ex-lover K has been involved in an accident, causing him to lose his memory.
Thiagarajan Kumaraja returns with his third feature, following his 2018 film 'Super Deluxe,' a film of equal (or perhaps better) quality. Playing like a Charlie Kaufman screenplay shot by Wong Kar Wai (but still wholly Kumaraja's own), 'Ninaivo Oru Paravai' is a sumptuously filmed riddle/jigsaw puzzle, which demands and rewards repeat viewings. An intimate and frank look at a modern relationship, Kumararaja brings his usual unique sense of humour, genre-bending and progressive philosophies to this short. The viewer plays the role of a detective, leafing through these jumbled reams and piecing together clues. Reuniting with cinematographer Nirav Shah, the film, at moments, looks like nothing I've seen before. The entire crew deserve a standing ovation for putting together an amazing work of art. Wamiqa Gabbi and PB play Sam and K, and both perform their roles exceptionally. Ilaiyaraja displays his virtuosic range, with classical pieces 'Kaamathup-Paal' and 'Kannil Pattu Nenjai Thottu Minnal' - which are reminiscent of Grieg's 'In the Hall of the Mountain King' and Handel's 'Sarabande' respectively - and the intoxicating 'Aanaal' voiced by Ananya Bhat, who spellbound us in the 'Viduthalai' soundtrack. A must-watch for those who demand more from their films. 
Krishna's rating: 5 stars
Overall rating: 3.5 stars
___
Official trailer for the anthology below.
We need your support
Sri Lanka is one of the most dangerous places in the world to be a journalist. Tamil journalists are particularly at threat, with at least 41 media workers known to have been killed by the Sri Lankan state or its paramilitaries during and after the armed conflict.
Despite the risks, our team on the ground remain committed to providing detailed and accurate reporting of developments in the Tamil homeland, across the island and around the world, as well as providing expert analysis and insight from the Tamil point of view
We need your support in keeping our journalism going. Support our work today.
For more ways to donate visit https://donate.tamilguardian.com.