30 March 2019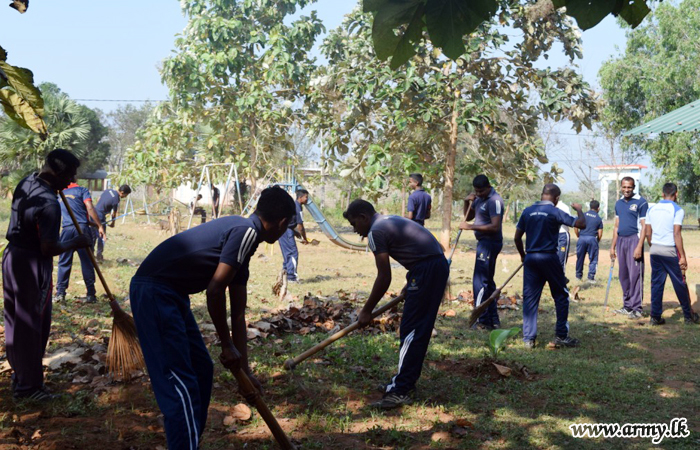 Sri Lankan soldiers stationed in Kilinochchi were at another Tamil pre-school this week, as militarisation of the region continues despite fierce opposition from locals.
Troops under the 65 Division of the Sri Lankan army took part in cleaning the Palinagar Tamil Alagan pre-school in the town. An official military website says the project was given "blessings" by the commander of the security forces in the region, Major General Ralph Nugera.
The project comes amidst a ramping up of the presence of Sri Lanka security forces in civilian life across the North-East, despite almost 10 years since the end of the armed conflict. In particular, troops have been increasingly present in Tamil schools across the region.