19 August 2018
A memorial for a 1984 massacre of Tamil co-operative workers was opened on Saturday in Kaithady, Thenmarachchi.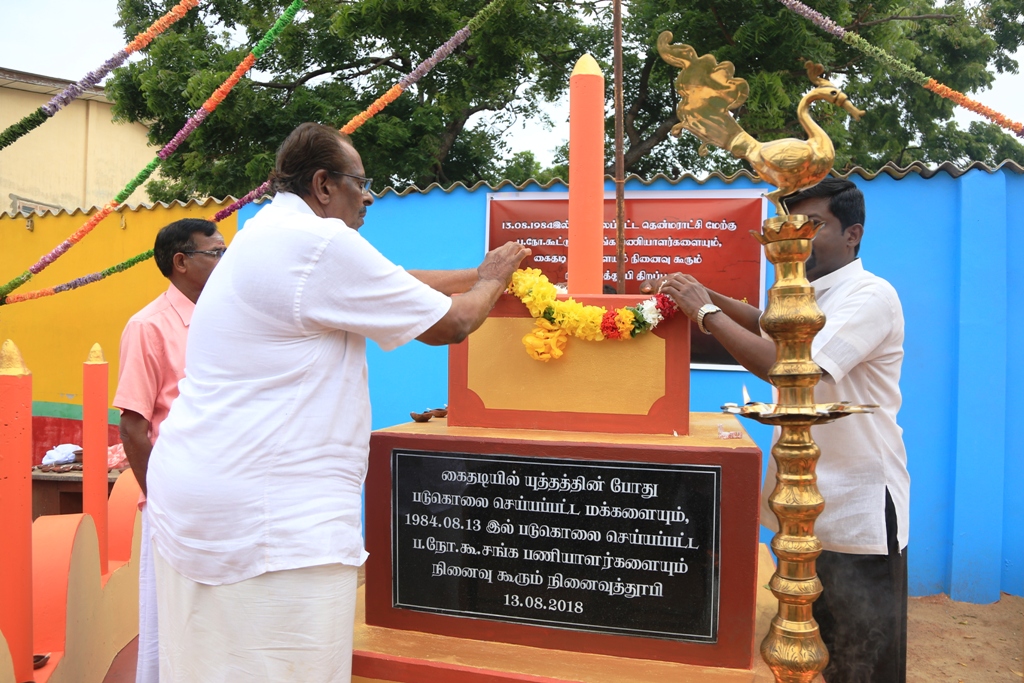 On 13th August 1984, ten civilians including workers from the Thenmarachchi West Multipurpose Co-operative Society were killed by Sri Lankan soldiers.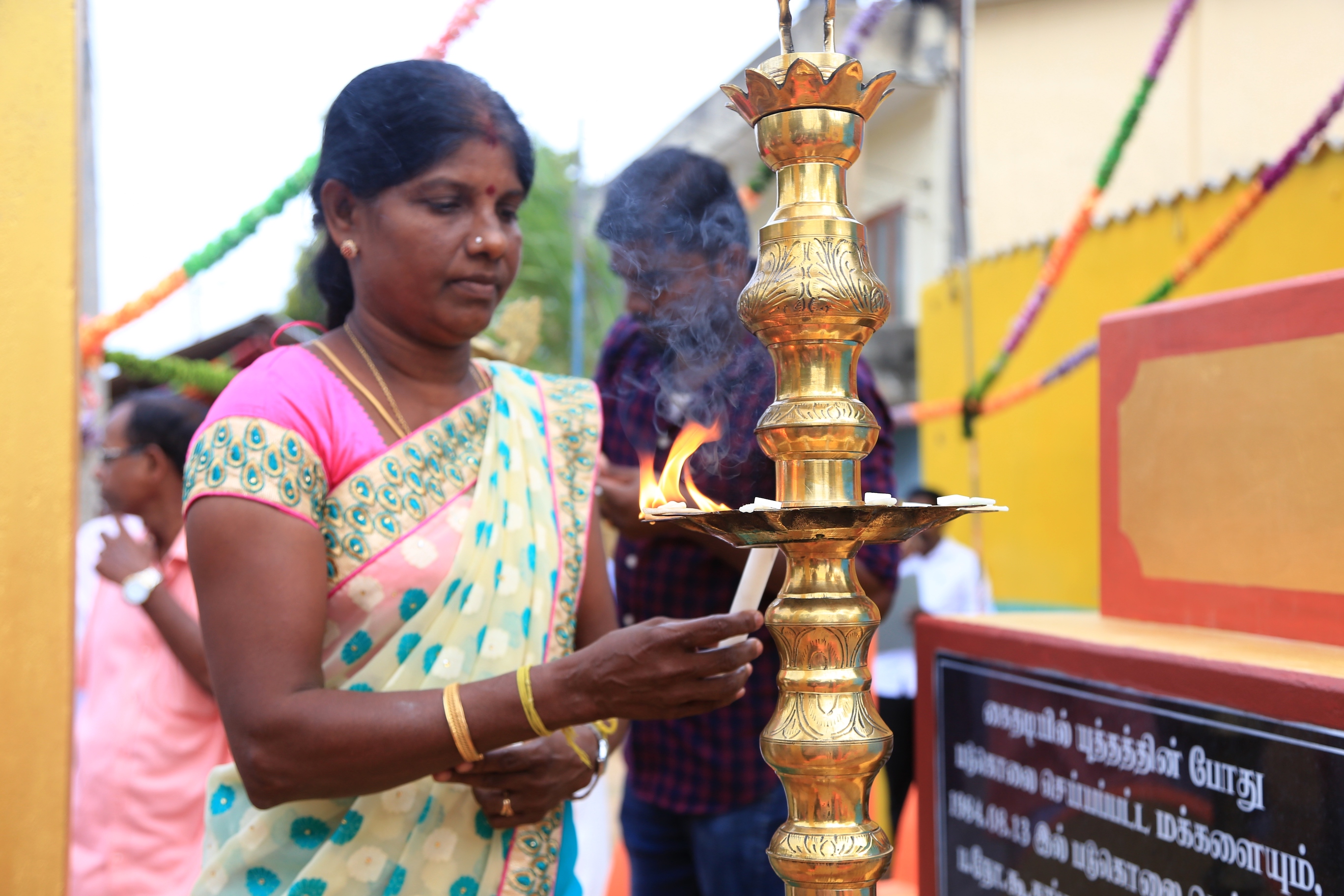 The memorial to the victims was opened today by ITAK leader Mavai Senathirajah.