04 May 2018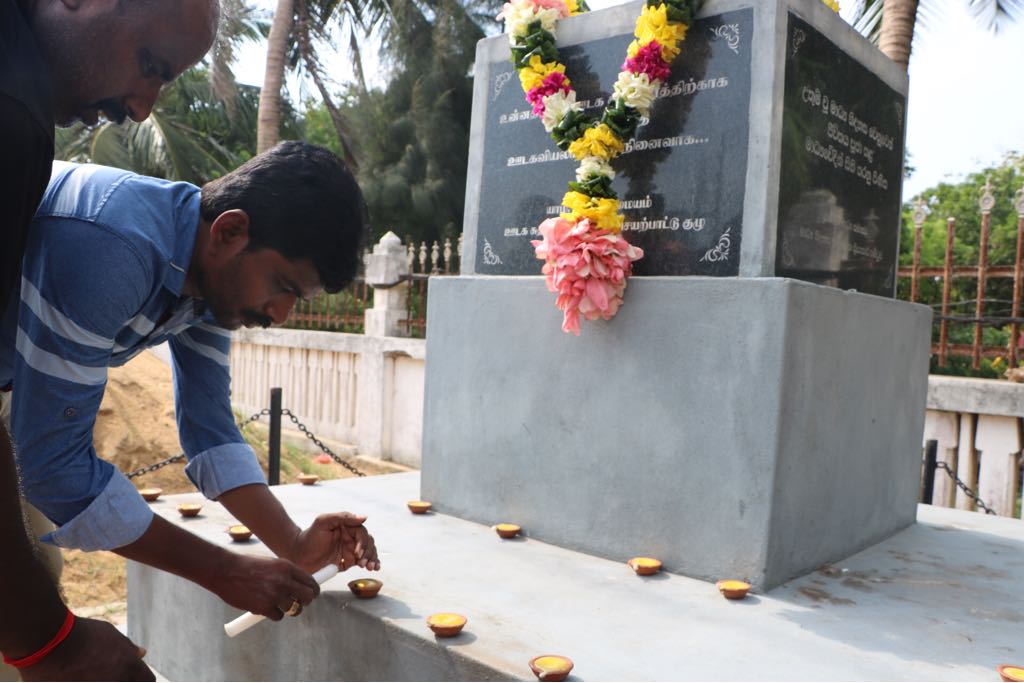 Journalists and media workers who have been killed by Sri Lankan state forces were remembered on Thursday, marking Press Freedom Day.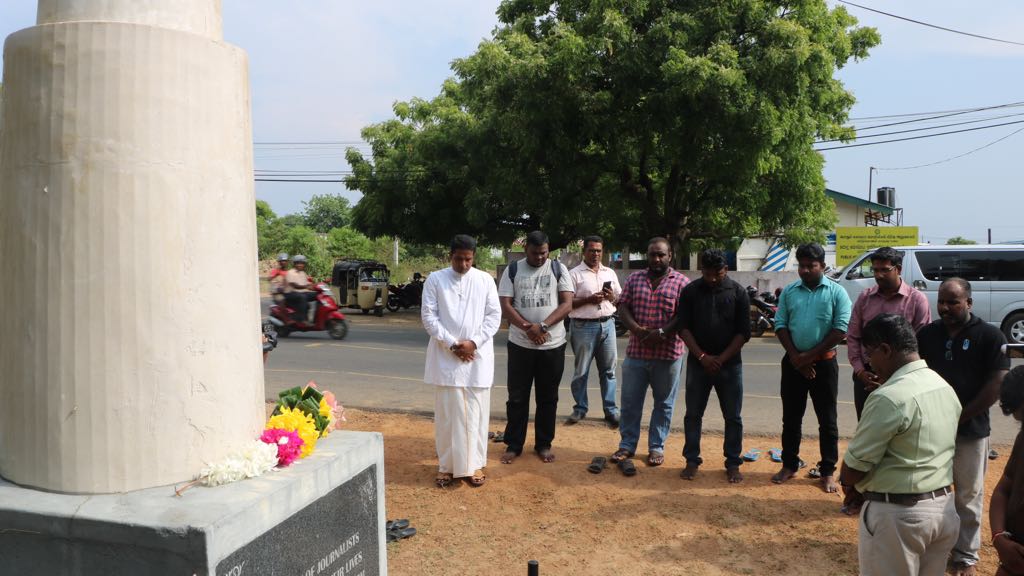 A memorial event, organised by Jaffna Press Club, took place at the memorial erected for massacred media workers in Jaffna, whilst another event was organised at an art gallery in Jaffna.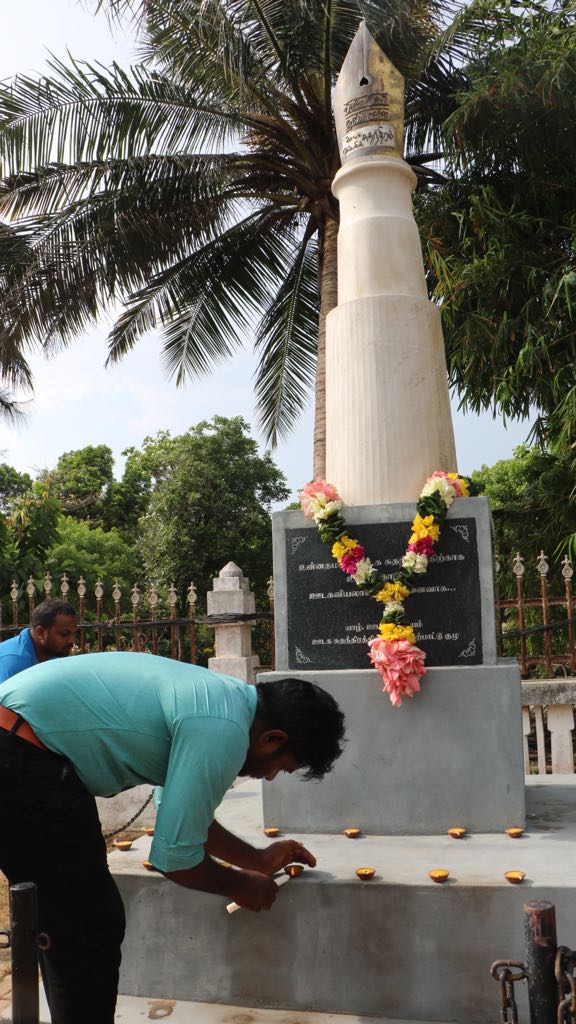 Flowers and lamps were laid in their memory.