10 June 2019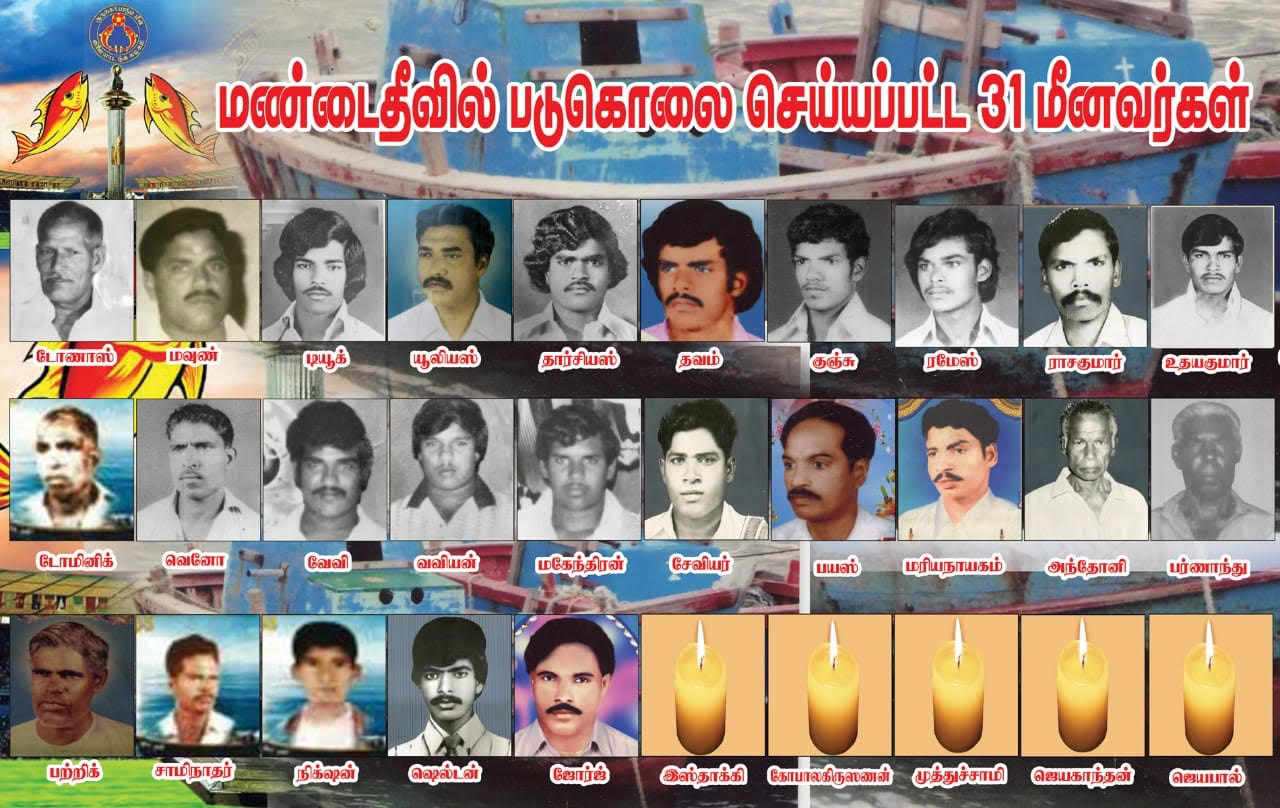 The massacre of 31 fishermen by the Sri Lankan navy in Mandaitivu, Jaffna was remembered today thirty-three years on.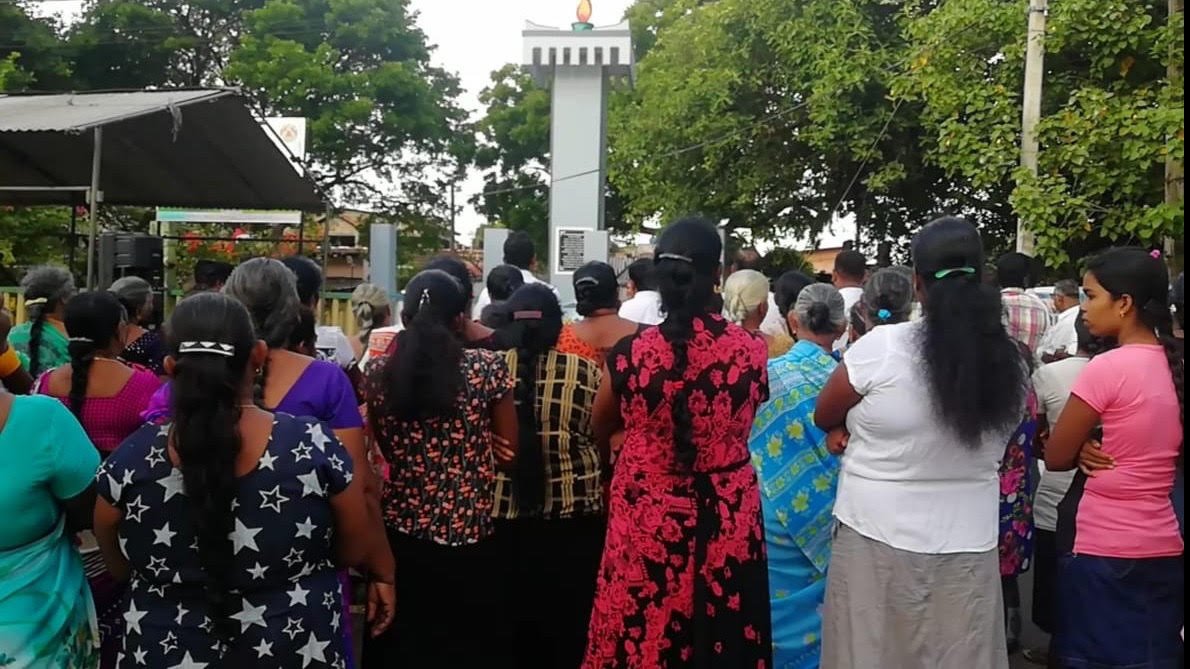 The fishermen had gone fishing by Kurunagar port when they were attacked by navy personnel. 
Local residents and politicians gathered by a memorial built in Kurunagar in memory of those killed.