22 April 2019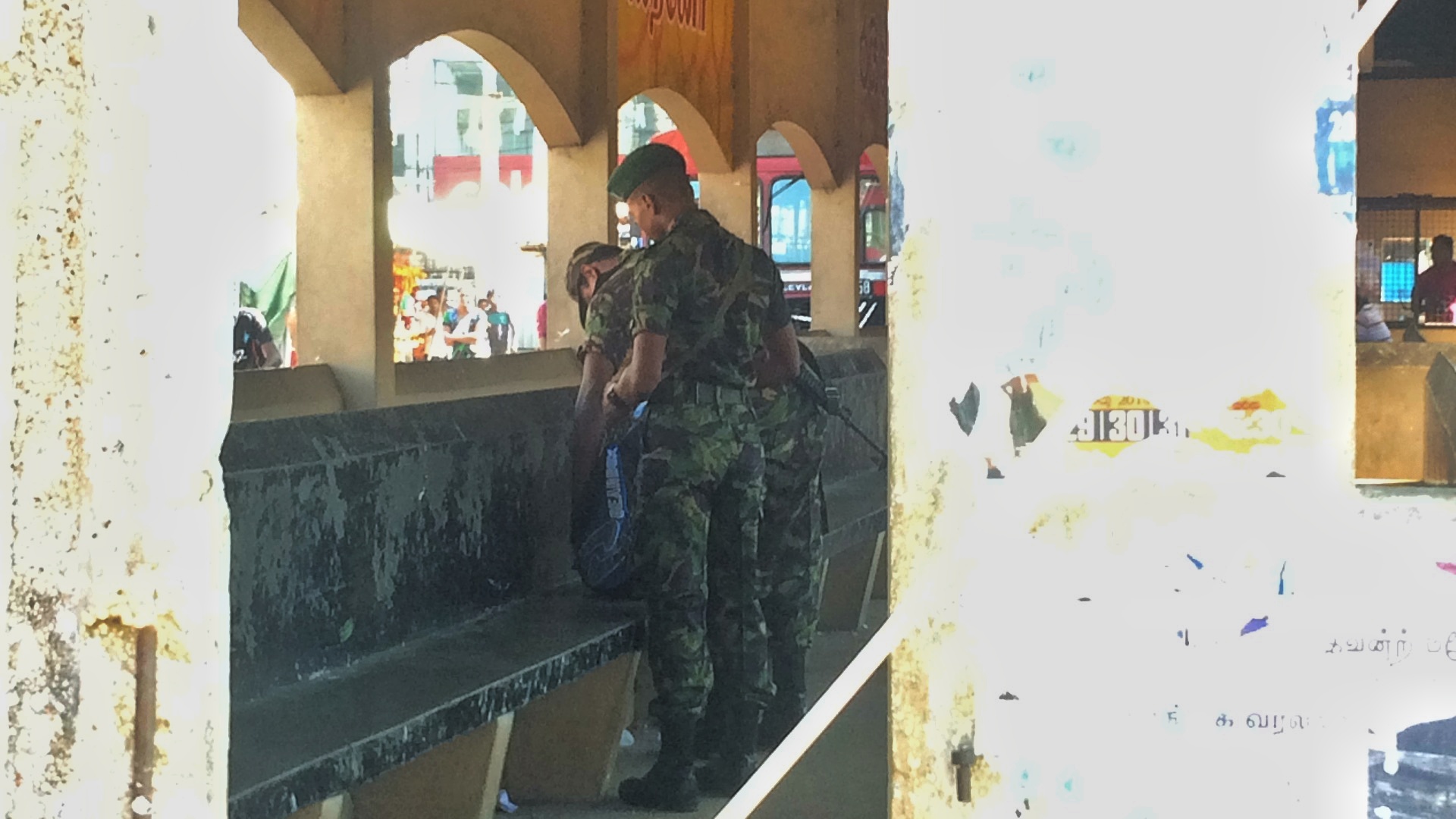 STF troops checking luggage at Jaffna bus stand
A man was arrested in Jaffna town while curfew was imposed on Sunday evening, and released after inquiry on Monday.
Although locals speculated that the man had been arrested in connection with the Easter Sunday bomb blasts, police said he had been arrested as he had been at Jaffna central bus station with a suitcase, after curfew had been imposed, which had aroused suspicion.
He was released without charge after police had verified his identity, with the man stating he had come from Trincomalee looking for work but was attempting to return to the East after failing to secure employment.
Following the attacks, Special Task Force (STF) troops were engaged in heavy surveillance of the bus stand on Monday morning.